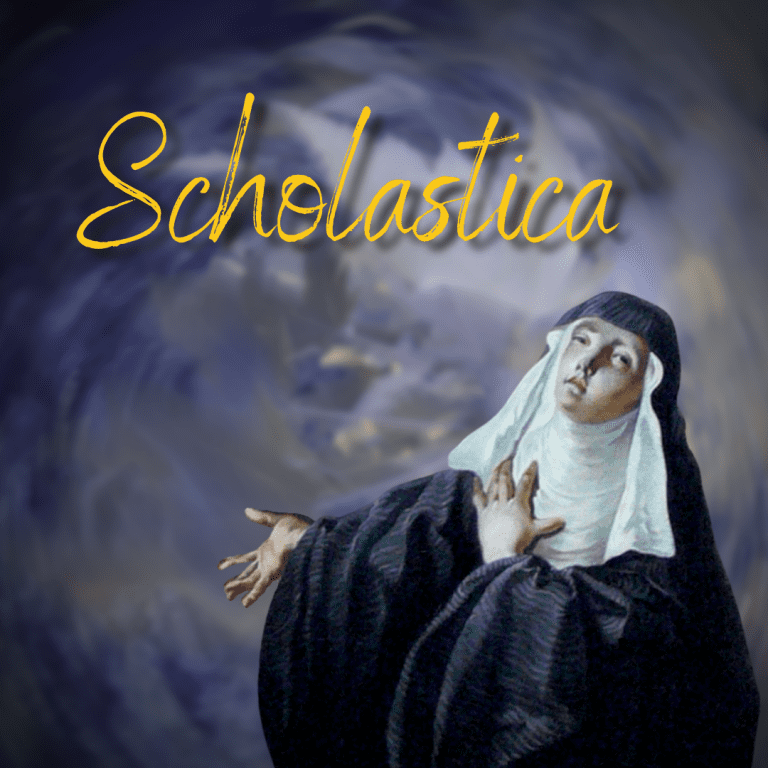 Do you ever fear God won't listen to your prayers because their too self-focused or not "holy enough" in their intent?
St. Scholastica offers a great perspective on this problem.
Scholastica is said to have been the sister of Saint Benedict, the founder of the western monastic tradition. She likewise followed a monastic rule for much of her life and maintained a close relationship with her brother until her death in 543. One story that I love is that one day her brother visited her for a time of prayer, and conversation. As evening approached she wanted her brother to stay a bit longer, but he said he needed to go. She then prayed that God would detain him. In response, a storm arose which made it impossible for her brother to leave. I love the boldness of that prayer. At times I can censor my own prayers, only wanting to bring what is most important and "correct" to God. Scholastica reminds me to bring all my concerns to God and to believe that God actually cares about what I might request.