"Mary said, 'Behold, I am the handmaid of the Lord. May it be done to me according to your word.' Then the angel departed from her."
Lk 1:38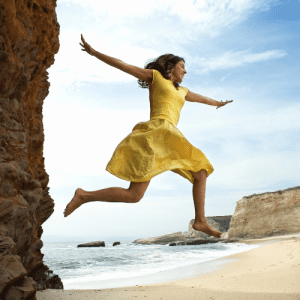 What's the biggest surprise that's happened in your life in the last 10 years?
Life is filled with unexpected twists and turns. There's a common saying that God writes straight with crooked lines. It's been true in my life. I've often felt God has thrown wrenches in my plans. At the time it can be incredibly frustrating. Often I resist the unexpected kicking and screaming.
In retrospect, however, these surprises often help take me to amazing places and unveil opportunities I never would have imagined.
Our passage today gives us the response of Mary to a shocking change. She is chosen to be the mother of Jesus. We know this would have been a huge surprise. She was betrothed to Joseph and had probably come up with her own set of hopes and dreams that she prayed God might fulfill. Yet she didn't hold her own plans too tightly. When God had a different idea Mary was ready to say yes to God's plans, even if it meant saying no to her own.
It can be tempting to try to get God to follow along with our plans, but Mary gives us a different example. She models a life that is open to God's plans.
———-
Question of the day
How can you take time today to let God lead the way?