"In my distress I called upon the LORD and cried out to my God; from his temple he heard my voice, and my cry to him reached his ears."
Ps 18:7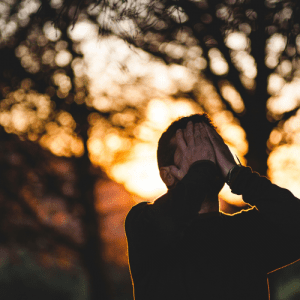 How big is your ideal house?
When my wife and I were looking for a home we visited properties all around Ypsilanti. We had a few things we were looking for. I wanted to be close enough to my job that I could ride my bike, a nice-sized backyard for our kids, and friendly neighbors.
My wife wanted a house that was small enough that she could hear the cries of our kids no matter where she was in the house.
I thought this was an odd requirement at first, but as I've thought about it – and lived with it in our somewhat small home – I've come to agree with her. There is something about living within "crying" range of the people I love that has been a powerful part of the family life we've built. My children live independently and confidently because they know if they are in trouble they need only call and I will hear them.
In today's passage, the Psalmist gives thanks. His life hasn't been perfect, but he's found consultation that God has always been within crying range. No matter what is going on with us God is near enough to hear our call for help.
Question of the Day:
How would you live differently if you always remembered God was near enough to hear your every cry?