"I will make with them a covenant of peace; it shall be an everlasting covenant with them, and I will multiply them, and put my sanctuary among them forever."
Ez 37:26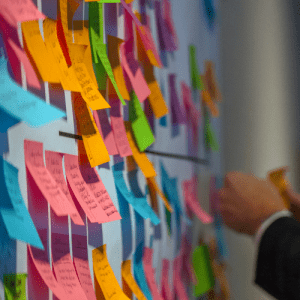 What's the largest project you've ever been a part of?
Some projects can last for months, years, or even decades. The larger the project the more important it is for the people involved to understand the big picture. It is easy to lose the plot in the midst of the day-to-day tasks without an understanding of why the project is happening and a conviction it will someday be completed.
In today's passage Ezekiel, the prophet, offers a transformative vision to his audience. He addressed people who were running low on hope. The Jewish audience was living in exile. For centuries they had heard about how God was going to use them to bless the world, but now it was looking less and less like that promise would be fulfilled.
Ezekiel offers a radical vision. Not only will God restore them but his work will reach the whole world and will last forever. The Bible is the story of a project that has been at work for millennia. God is working to redeem and restore the whole world.
Those who put their hope in God's promise were able to connect the daily work, pains, and trials of their lives to a much larger hope. The story wouldn't end in exile. God was weaving all the struggles into a tapestry that would reach far beyond their lives and their pains to bring about a work that was bigger than they could even imagine.
Like the Jewish exiles, we too find ourselves in the midst of God's work of redemption. As you enter Holy Week take some time to reflect on the big story of God's redemptive work. In Jesus, we are given a perspective on the small stories in their own lives. We serve a God that can weave our lives into his plan in amazing ways. Let's invite God to work in us and through us today.
———–
Question for Today
Where do you see evidence of God's work in your life and world today?