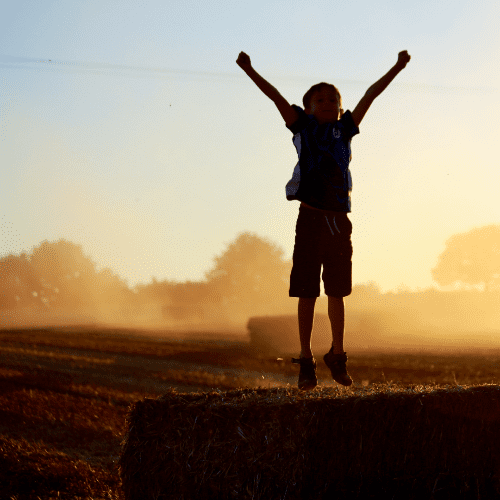 "Thus says the LORD: Lo, I am about to create new heavens and a new earth; the things of the past shall not be remembered or come to mind. Instead there shall always be rejoicing and happiness in what I create."
Is 65:17-18
Do you ever peek at the end of the book you're reading?
It can be tempting, particularly when there's a lot of tension or mystery.
I'll confess, I've sometimes looked ahead.
In today's passage, God offers a peek ahead to the hearers in Isaiah's day. He offers a vision of hope that reframes the context of the hearers within a larger story. Isaiah proclaims that being connected to God is to be connected to a trajectory of hope.
The words and theme of this passage are picked up again centuries later in Revelation 21 where the work of renewal is seen by the revelator as completed – with Christ on the throne declaring that he is making everything new. Once again the audience is given a vision of God at work across time and our eyes are opened to an unfolding of God's plans. A plan for renewal, redemption, and restoration.
God also offers these verses as a reminder for each of us today. We can sometimes lose sight of the larger story in our own lives – thinking the structures of poverty, pain, and prejudice that dominate parts of our world are a permanent and immovable reality. God invites us to peek at the end and see that mercy prevails in the end that that grace will have the final word.
---
Question for Today
– How can you live into the hope of God's renewal in your life today?