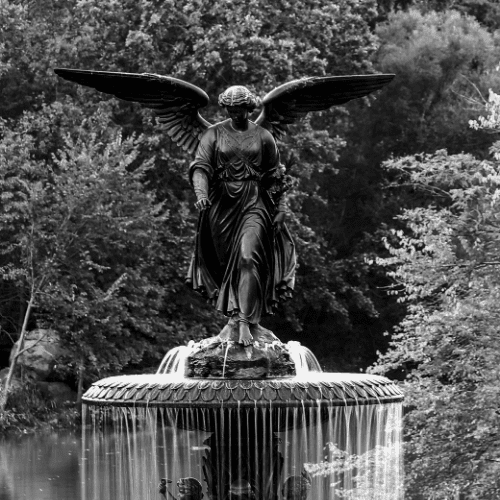 "One man was there who had been ill for thirty-eight years.
When Jesus saw him lying there
and knew that he had been ill for a long time, he said to him,
"Do you want to be well?"
The sick man answered him,
'Sir, I have no one to put me into the pool
when the water is stirred up;
while I am on my way, someone else gets down there before me.'
Jesus said to him, "Rise, take up your mat, and walk."
Immediately the man became well, took up his mat, and walked."
Jn 5:15-16
Do you think God will run out of love and mercy?
Today's passage tells an interesting story. It tells the story of a man who was infirmed for nearly four decades. He has hope for God's healing grace and faith that God can heal him he travels to a pool at a place called Bethesda in Jerusalem where it's said that people are healed.
Bethesda is a Hebrew word that means house of mercy. In Hebrew, the word for mercy is "hesed" (ḥěʹ·sěḏ – חֶ֫סֶד) it is a deeply meaningful word which is not easily translated. It points to the actions of goodness, love, and favor which God reaches out with towards his people.
There's something really sad about the story we read in today's passage. The man came looking for a touch of God's "hesed" but isn't able to receive help. The problem was that everyone believed that God's healing was a limited commodity. The pool was stirred and everyone rushed to get in and receive what God was offering without first looking to see who might be left out or left apart.
It's no wonder Jesus stopped at the pool when he saw what was happening. People were seeking God's mercy for themselves but were denying it for others. They were treating God's mercy like a scarce commodity that only the strongest or most deserving could access. Jesus' demonstrated a different way – a way of abundance.
He ignores the pool and its limitations altogether and instead offers God's mercy himself, offering healing to him by his word. The way of Jesus is not to rush to the front of the line to receive mercy but to rush to the back of the line to give it freely. When we live this way we will find that God's mercy is without end or limit and is giving freely we may find we experience a double-portion ourselves.
—————————-
Question of the Day
– In what ways are you pushing to get to the front of the line? What would it look like to begin serving in the back?