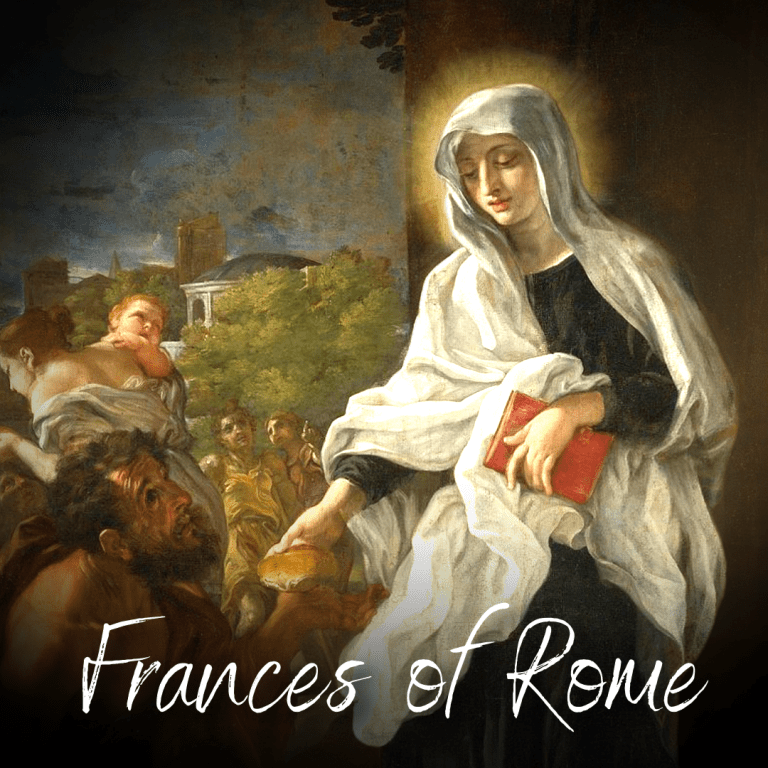 Have you ever been dealt a hand you didn't want?
Frances had desired to become a nun, but her family pushed her into the state of marriage instead. For many people, this would have caused resentment and pain, but for Frances, it just indicated that God was going to use her in a way she hadn't expected. She remained happily married for many years and began to look at ways to live out her vocation in other ways that would help her live out the Gospel.
The stories from her life are truly inspirational. She showed courage in the face of epidemics and would care for the sick. She offered generosity to those poor and hungry people who were in need in the community. In short, she offers a wonderful example of what it can look like to give your whole life for Jesus as a married person. As a married person myself, I love this story and look to Frances of Rome as a treasured saint and a daily inspiration.