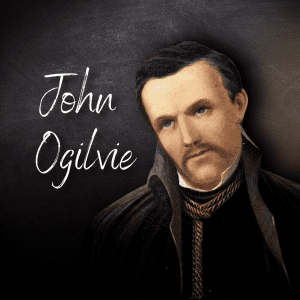 How much does speaking about Jesus mean to you?
John Ogilvie is the only post-reformation Catholic saint from Scotland. Born a Presbyterian, converted to Catholicism as a teenager and soon became a Jesuit. He returned to his homeland and was eventually executed because of his instance of proclaiming his faith to others. His death was marked by signs of how dearly he was rooted in a life of prayer. As he spoke to the crowd at his execution he asked if for the prayer of any secret Catholics in the midst of the group. He also threw out a set of rosary beads into the gathered mass. Some even say that the person who caught the prayer beads themselves converted later in life.
May we all live our lives with openness to what God has done in our lives.