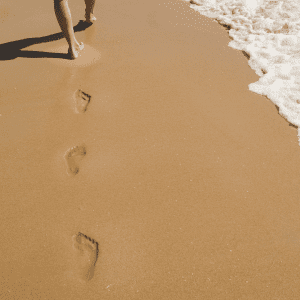 "Thus says the LORD: This is what I commanded my people: Listen to my voice; then I will be your God and you shall be my people. Walk-in all the ways that I command you, so that you may prosper."
Jer 7:23
Do you know the voice of God?
One of the biggest hindrances to hearing God's voice is when we make the assumption that we have it all figured out already.
In today's passage, Jerimiah confronts this very problem. God calls Jerimiah to call people to listen to God and obey him in a very unexpected place. He delivers this sermon at the door of the Temple in Jerusalem.
In our own day, it would be like coming into a church meeting in progress and declaring to everyone there that they are not taking God seriously enough.
The audience would have been shocked. By going to the Temple and making sacrifices they thought they were listening to God and following God's voice. Jerimiah's call is to be more concerned with God's heart and intent than to make our lives about following the letter of the law.
In our own day, we too can focus on giving the right answers instead of hearing the living voice of God. We're called to have an active relationship with God's voice with hearts that are opened to receive him. May we be more attentive to what God is saying today.
---
Question of the day
What is one way God's voice is challenging you to change today?