"Stop judging and you will not be judged. Stop condemning and you will not be condemned. Forgive and you will be forgiven. Give and gifts will be given to you; a good measure, packed together, shaken down, and overflowing, will be poured into your lap. For the measure with which you measure will in return be measured out to you."
Lk 6:37-38
Have you ever wondered where Lent is in the Bible?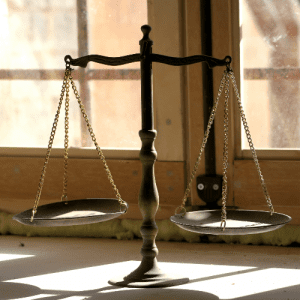 The practice of lent is not something that is explicitly commanded in the Gospels. It grew out of the spiritual practices of different communities of Christians throughout the ancient world as they wrestled with how to prepare people who wanted to follow Jesus for baptism and inclusion in the community of faith. (If you want to go deep into the history I wrote a much longer article on this a few years ago)
Lent is not commanded in scripture but rather is a practice that attempts to orient our lives and hearts towards the life and teaching of Jesus. In our passage today we read of Jesus' command to live out generosity and forgiveness and to do away with judgment and condemnation.
Lent is a perfect time to look at our lives and honestly assess how we're living these commands.
Have we stopped judging and condemning others?
Are we giving generously?
Are we forgiving those who hurt and offend us?
The bad news is that the answer to these questions in my life, and possibly in yours, is "no." The good news is that no matter how many steps in the wrong direction we take from God, it only takes one step to return to him. Lent is a great season to be reminded that we need to turn around every time we discover we're heading away from Jesus.
————–
Question for today
In what way is God calling you to turn back towards Jesus today?