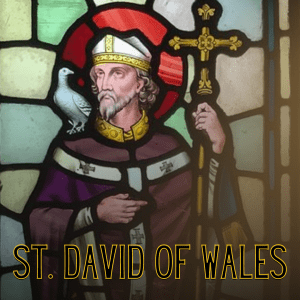 Have you ever considered that the push towards making things easy might be a dangerous tendency?
Today the Church commemorates St. David of Wales. He spent his life developing monasteries in Wales. There are many tales about his life, but few things that we know for sure. One tradition we have is that his monks were not allowed to use animals to help them plow the fields.
St. David treasured what labor can do in the development of the spiritual life. He is a great Saint to turn to in our world today. As ease becomes more and more of a focus we need to be reminded that God has called us to a life of ease but has called us to be "laborers" in God's vineyard. We are called to help foster life in our world by putting our backs into the work of restoration and love.