"How can you believe, when you accept praise from one another and do not seek the praise that comes from the only God?"
Jn 5:44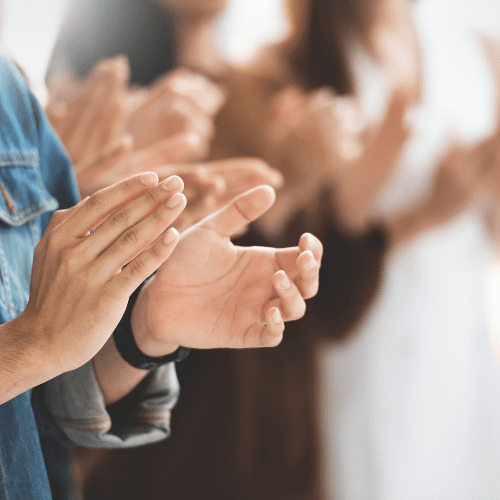 I've heard it said that people are the sum of the five people they hang around most.
While perhaps this is somewhat reductionistic, there is truth in the sentiment. The individuals that we spend time with the most matter. The more space we give people in our lives and in our hearts the more those people will influence how we grow and develop as human beings. The people we spend time with frame how we see life and often define what we value – for better or for worse.
The message of Jesus is simple today. Make God the main influence in your life.
Jesus models this well for us. Earlier in the chapter, Jesus tells his hearers that he begins everything he does by first turning his attention to his Heavenly Father and doing what he sees the Father doing. He criticizes his critics for looking for direction and approval from one another instead.
Think about the five people you spend the most time with. Are they people who are drawing you closer to the ways of God or people who draw you away from the heart of God?
Jesus calls us to live lives where God is our predominant influence.
---
Question of the Day
Consider how you could make room in your life to invite God into having more time in your life.