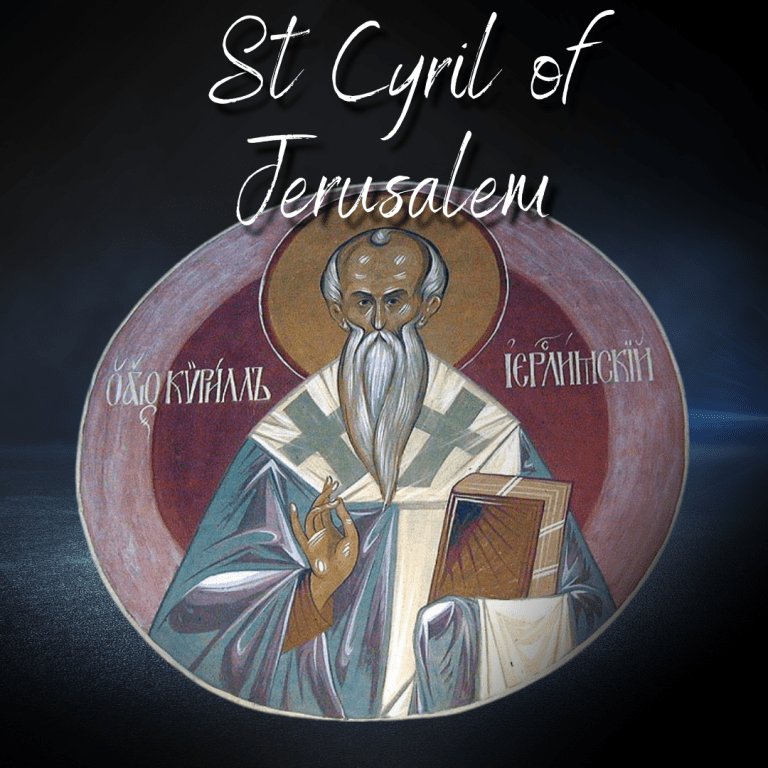 Cyril was one of the most famous liturgists in the early Church. The way he celebrated the liturgy seems to have had a huge influence on Christians all over the known world in the fourth century. He was clearly a man who took the power and dignity of the liturgical life of the church very seriously.
However, one of the criticisms he faced was an episode where he sold off much of the Church's liturgical items, including sacred items given to them by Constantine himself. People were angry that he would ever consider parting with the holy and sacred objects of the church.
His reason for this scandal was simple. The people in his community were starving and he saw a way to provide food to those in need.
Cyril simply believed that if we claim to love God but ignore our neighbor our devotion isn't pleasing to God.
May we have hearts open to loving God by loving others today.