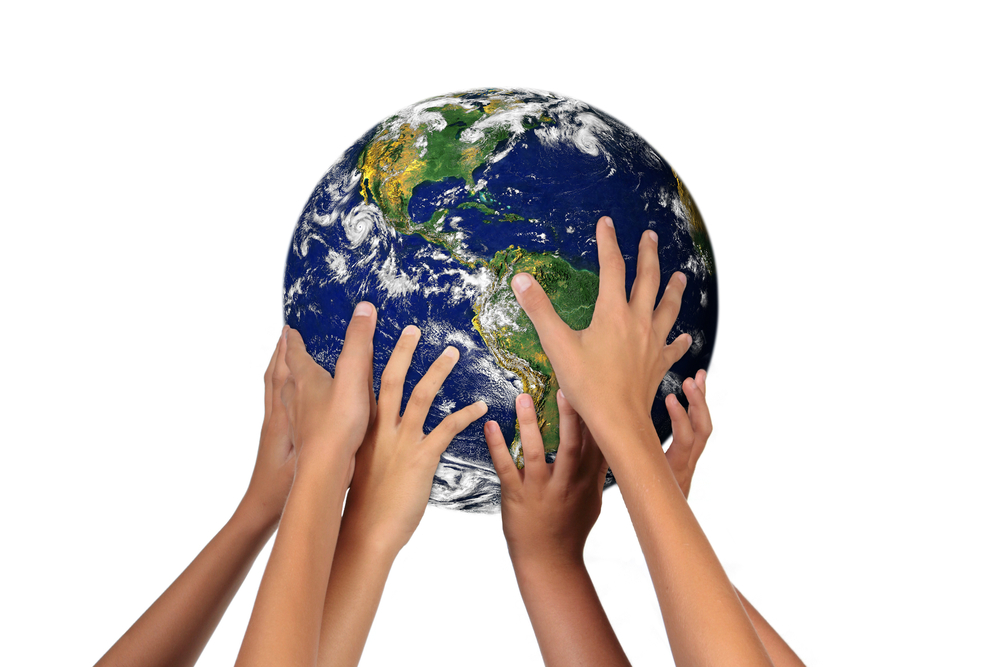 Editors' Note: This article is part of the Patheos Public Square on the Pope in America: Implications, Collaborations, Challenges. Read other perspectives here.
As a nonCatholic who was born in the Vatican II era, I feel like I've lived most of my life in the "two-steps back" phase of Catholicism.
The pattern is common in religion as well as politics: progressive breakthroughs are often followed by traditionalist retrenchments. I think something similar has happened in Protestantism, where the pendulum swung back from the progressive spirituality and theology of the Social Gospel, Civil Rights, and Liberation Theology movements of the first half of the twentieth century to the moral reactivity of the Religious Right in the second half.
The two-steps back phenomenon means that when the time is ripe for three steps forward, we need to seize the opportunity, and that opportune time is here. We've been going backward long enough. It's time to advance a moral agenda for justice, compassion, sustainability, and the common good.
Pope Francis' historic visit this month means we have a unique opportunity to address important subjects like American nativism/racism, economic inequality, and climate change. I'm passionately committed to leaps forward in each of these areas, and I'm especially energized to take three giant steps forward in regards to climate change.
Frankly, if the Pope hadn't shown the courage to address this issue in his magnificent encyclical, Laudato Si, I don't know where we would be, other than in deep trouble
The Pope's visit this month provides a once-in-a-lifetime moment for American Christians to challenge greed, ignorance, and apathy … the unholy trinity that reigns sovereign over the unsustainable dirty energy economy of the status quo.
To help seize the moment, I'll be part of a historic multi-faith gathering at the National Cathedral on September 24, the day the Pope speaks to Congress. Christian, Muslim, Jewish and other leaders will celebrate the moment with song, prayer, and word, saying in one accord that we agree with Pope Francis on the need for "integral ecology," and not only that, we're going to do something about it. (You're invited to join us in person or online.)
Specifically, we'll announce five initiatives that we urge all people of faith to take at this opportune moment:
Engage: Speak out from your heart.
We'll ask every person of faith to go to their house of worship as soon as possible, and speak from their heart to their clergy or spiritual leaders. We'll ask the same of clergy and spiritual leaders – to tell their congregations they agree with Pope Francis that we have a moral obligation to take action on climate change and build a sustainable future for our children. We'll ask people to make this personal pledge: http://blessedtomorrow.org/join
2. Energize: Form a clean energy group in your faith community.
Thousands of congregations already have active climate- and environment-oriented groups leading the way in switching to clean, renewable energy. But we need thousands more. We'll urge people to form congregation-based action groups to a) immediately maximize energy efficiency in their private homes and houses of worship, b) switch to clean, renewable energy as soon as possible, and c) energize people to push for needed policy changes locally and nationally. We'll direct people to inspiring organizations like this one: http://www.interfaithpowerandlight.org/about/state/
3. Divest/Invest: Clean up your personal and congregational investments.
Denominations, universities, and seminaries are divesting from fossil fuels, and investing instead in clean, renewable energy. Now, it's possible for us as individuals to do so as well – transferring our personal savings, IRAs, and other investments into companies that are part of the solution instead of part of the problem. Check out http://divestinvest.org for more information.
4. Vote: Make climate one of your top three issues when (not if) you vote.
We'll ask people to demand needed action from every candidate and elected leader in every election. We'll provide resources to help people learn which candidates are supporting climate change solutions, and which are ignoring or opposing them, aided by organizations like this one: http://www.faithinpubliclife.org
5. Educate: Stay informed and educate others.
We'll ask every person of faith, through their social media and in-person networks, to become a trusted source of accurate information and inspiration for others. We'll help people stay informed and keep learning through resources like Common Good News: http://www.convergenceus.org/common-good-news.html
The pressure to keep moving backwards – in relation to race, inequality, and climate – is strong, driven by greed, ignorance, and apathy. But our motivation to keep moving forwards is even stronger, because we are driven by faith, hope, and love. I hope you will join us in seizing this amazing moment.
Image: Shutterstock.com