On Sunday 2nd October 2016, the coloured Ced Tarot deck, inspired and brought to fruition over the last ten years via the Ced Tradition of witchcraft, had its launch in London, U.K.. Due to publishing circumstances, therefore, the deck has been released in full colour in Blighty before its debut in the United States.

In this respect, several people have asked where a deck can be purchased. In this, I am informed that Atlantis Bookshop will be carrying the deck and it is my understanding that it can be bought there. Click this link to Atlantis Bookshop.
In the USA, the deck and much more can be found at The Green Man Store in Los Angeles.
My preoccupation with the Ced tarot deck is with good reason. It is the first tarot deck, to my knowledge, that truly carries the current of a Traditional Witchcraft stream combined with and through the traditional Tarot. In transmitting the spirit and spirits of Traditional Witchcraft via the Ced stream, whilst paying homage to the broader wellspring, this series of cards are each uniquely individual and convey their own character.
In unison, the cards complete a system that upholds the Compass of Traditional Witchcraft, holding within its spectrum a complete cosmology and map of sacred geography of the mythic landscape. It is beautifully illustrated, coloured and conceived through the work of Griffin Ced, together with his Witch Mother, who have brought this to life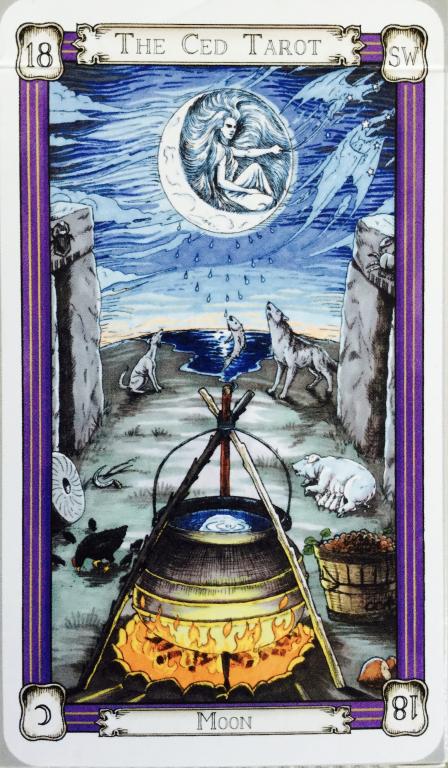 I am grateful that this powerful and profound system has been offered to the public in the spirit of teaching and dialogue, which Griffin and the Ced family promulgated and was apparent during Griffin's visit and talks with Atlantis Bookshop. I believe that this deck provides a significant working tool and living book when approaching these mysteries and it comes highly recommended as such.
Images copyright Griffin Ced 2016.