Today's post is by guest contributor Dr. Marie Marquardt, who is a novelist (Dream Things True), scholar, and contemplative activist. This is the transcript of a reflection she offered at St. Thomas More Catholic Church, Decatur GA, on September 22, 2019. Her thoughts are based on the following scripture passages: Amos 8:4-7; Psalm 113:1-2, 4-6, 7-8; I Timothy 2:1-8; and Luke 16:1-13 (the parable of the shrewd manager). Dr. Marquardt looks at how God's invitation to say "Yes!" made all the difference in her life — and can do the same for anyone willing to take the risk.
A couple of weeks ago, I was sitting at my desk working when an email came in from Fr. Mark Horak, SJ, inviting me to share my thoughts on today's readings. Without hesitating, I replied with a simple "Yes!" and hit the send button. Why such a quick reply? Well, I'm deeply grateful for our parish's work to expand the role of the laity, and I'm willing to play my part. Also, frankly, I knew that if I thought about it too much, I might lose my nerve!
A few days later, I began to prepare. Examining commentaries on today's Gospel reading, I saw a clear and consistent theme emerge. As one New Testament scholar put it: "The parable of the "shrewd" or "dishonest" manager is perhaps the most baffling of Jesus' parables." Other scholars and commentators described the parable as "confusing" and even "incomprehensible."
So, thanks, Fr. Mark, for inviting me to preach this week!
How We Relate to Money Can Reveal How We Relate to God
Let's start with my take on this baffling parable: Jesus suggests that people like the "shrewd" manager are incredibly inventive, out there hustling when it comes to "small matters" like money. So shouldn't we be even more creative — hustle even harder — when it comes to the true riches of God's Kingdom?
All of us who run households know that we have to work, and we have to make money. But the Gospel reminds us today that how we relate to money is an important barometer of how we relate to God. Jesus gets very clear on this by the end of our Gospel reading: No servant can serve two masters. We will either hate one and love the other, or be devoted to one and despise the other. We cannot serve both God and mammon.
In our gospel reading two weeks ago (Luke 14:25-33), Jesus offered a similar, and similarly extreme pronouncement. If we want to be disciples, we must "hate" our father and our mother, and even ourselves. Fr. Mark, reflecting on that reading, reminded us that these extreme contrasts aren't to be taken literally. They're designed to make a point: we must serve God above all else.
But what does that mean?
Serving God — While Embedded in This Economy
We might feel tempted to throw up our hands at this question, especially when we're talking about "mammon". After all, we've got to put food on the table, get decent health insurance, save for college or pay off college loans, and — as a mother of four kids, I'll add — pay for braces! Sure, it could be nice to head off into the woods and live the life of a hermit (I'll admit that I sometimes dream of doing this), but most of us have no choice but to participate fully in economic life.
The Prophet Amos lived in a time of peace and prosperity for Israel, but he repeatedly reminded the people of Israel that their prosperity was built on the backs of the poor. To be clear: commerce itself was not the issue for Amos. He recognized that buying and selling were part of everyday life. He said, simply, that observing the Sabbath is far more important than accumulating wealth — "mammon" — particularly when done at the expense of the poor and vulnerable.
Those of us who struggle with how to serve God while participating in economic life are fortunate to have a rich and long tradition of Catholic Social teachings to consult. These teachings remind us that humans shouldn't exist to serve the economy; rather, the economy should exist to serve the human person. A fundamental measure of any economy should be how the poor and vulnerable are faring. I sometimes muse about this when I turn on the news: Wouldn't it be amazing if, before giving a daily update on the Dow Jones Industrial Average, the evening news reported some sort of metric on how the poor and vulnerable did today? Imagine!
In the meantime, we have to be inventive. We, perhaps like the "shrewd manager" in our parable, have to come up with clever ways to hustle inside this economy. Frankly, I look to my teenage kids and their friends for inspiration on this: they are enormously creative as consumers, shopping thrift stores and e-bay because buying second-hand is cheaper and better for the environment. When they buy new sneakers and jeans, they save up so that they can purchase from companies that treat their workers fairly and use eco-friendly materials. I watch them and think: Way to hustle, kids. Way to serve God, even in such simple acts as buying a pair of shoes.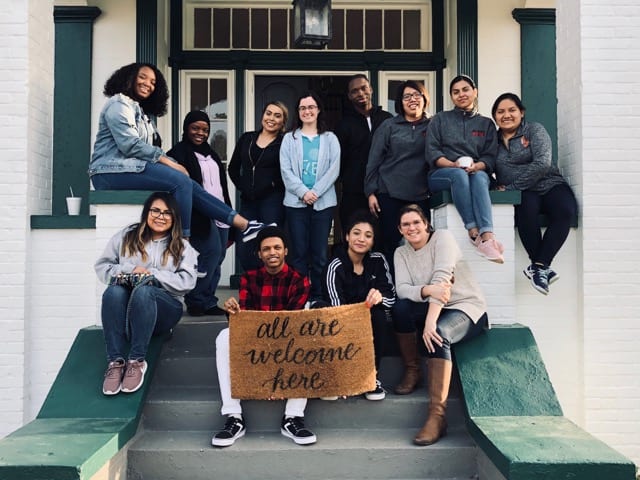 Wouldn't it be amazing if, before giving a daily update on the Dow Jones Industrial Average, the evening news reported some sort of metric on how the poor and vulnerable did today?
What Does it Mean to Serve God Above All Else?
Today's readings, particularly when taken in conjunction with our readings from the past few weeks, also encourage us to ask the question more broadly: What does it mean to serve God above all else, and how in the world will we know when we're doing it?
Two summers ago, I had the great joy of joining several friends from college in Los Angeles for a wedding. On the morning of the wedding, I found myself cooling off in the pool with my freshman-year roommates – women I've loved deeply for almost thirty years (you do the math!). I know these women, so I shouldn't have been surprised that, while languishing in the heat, one of them threw this fun proposition at us: Let's go around and tell each other our ten-year plans! You know, so that we can hold each other accountable. She turned to me with a probing look. After stumbling about for a while, I told her what was on my heart, which basically boiled down to "I got nothin' — I'm drawing a total blank." Maybe it's the heat, I thought. Frying my brain. Later, when I recounted the mildly traumatizing event to my husband, Chris and I realized something: not having a ten-year plan was, in fact, a very deliberate decision on my part. I might go so far as to describe it as a spiritual practice — an incredibly challenging one, developed over decades of adulthood and inspired by none other than Mary, herself.
Let's imagine for a moment what might have happened if — just before the angel Gabriel arrived on the scene — Mary had been hanging out in Nazareth with her girl Elizabeth, making their ten-year plans. I'm quite certain that getting pregnant out of wedlock — with none other than the son of God — would NOT have been on her list of goals. But, thanks be to God, Mary didn't have a ten-year plan. Or, who knows? Maybe she did. But she set aside her goals and ambitions and she did something quite extraordinary: "Here I am," she said, "the servant of the Lord; let it be with me according to your word."
Mary said YES.
Needless to say, I'm no Mary. It has taken me decades of adulthood to even begin this spiritual practice of YES. And what, exactly, am I supposed to say YES to? Jesus makes it pretty clear in Mark 12:
"Love the lord your God with all your heart and with all your soul, with all your mind and with all your strength; and love your neighbor as yourself."
I believe that, if we love God, then we'll love and serve our neighbor, not only with our minds (our rational selves) but with our hearts (our emotional selves) with our souls (our spiritual selves), and with our strength (our physical, embodied selves).
My first strange and surprising YES to serving neighbors came almost a decade ago. My friend Anton Flores had a completely impractical idea: "Hey, Marie. Let's rent a house a mile down the road from the nation's largest immigration detention center. We can take turns staying at the house on the weekends, so that families visiting their loved ones in detention will have a free, safe place to stay. Are you in?" I had an academic career to pursue, books to write, maybe even a little wealth to accumulate. Not to mention, the house he found, in a tiny southwest Georgia town I had never heard of, didn't have any actual beds yet, and no one seemed to have a plan for acquiring them.
But, we got inventive, creative. Perhaps like the "shrewd" manager, we hustled. And, by the grace of God, a few weeks and nine air mattresses later, El Refugio Ministry welcomed our first guests into that little yellow house.
Since 2010, El Refugio has served thousands of detained immigrants and their families, walking alongside them as they suffer the crisis of deportation. We offer free food and lodging for families visiting their detained loved ones, and we also run a visitation program, which brings hundreds of volunteers each year to visit with detained immigrants and asylum-seekers who have no one else to visit them.
Our little ministry is nothing fancy, but the work of El Refugio is profound. Sharing a meal with families inside our hospitality house, talking with our detained friends on the phone through a glass partition, we recognize, acknowledge, and sometimes even celebrate our shared humanity. We build relationships of loving mutual recognition that are profoundly countercultural — that go against the wave of voices that tell us to dismiss our immigrant friends as outsiders who don't belong. Inside our hospitality house, we strive — together with our guests — to create an environment of loving, mutual hospitality, which stands in stark contrast to the radical inhospitality of the Stewart Detention Center.
I thank God every day that I said YES to Anton's impractical request. The neighbors I have been called to serve at El Refugio have transformed my heart. I do not exaggerate even a tiny bit when I say that, In them — broken and hurting but also resilient and loving — I encounter the Christ that I long to know.
Where Will Your "YES!" Lead?
So, as I wrap this up, I come back once more to the question raised by our readings: What does it mean to serve God above all else? I think it means to wait, in joyful hope, for those unexpected opportunities to say YES. And, when the opportunities come, to take them — quickly, before we lose our nerve.
Let me leave you all with an idea: when we reflect on this question, let's do so with a heart like Mary's – proclaiming, "Here I am, the servant of the lord." If we do, I know that, like Mary, we will find our lives filled with joy and purpose, with deep relationships and strong community, with riches far greater than mammon. And then we will proclaim, as Mary did, "My soul magnifies the Lord, and my spirit rejoices!"
To learn more about El Refugio, including ways to support the ministry as a donor and/or a volunteer, please visit the El Refugio website: www.elrefugiostewart.org.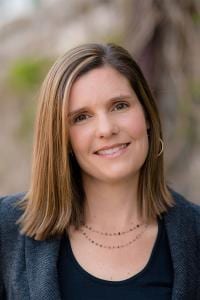 About the Guest Contributor: Dr. Marie Marquardt is the Scholar-in-Residence at Emory University's Candler School of Theology, and is one of the founding coordinators for El Refugio, a ministry of hospitality and visitation serving immigrants detained at a south Georgia detention center. Dr. Marquardt's books include several young adult novels, including Flight Season, Dream Things True, and The Radius of Us. She is a co-author of Living "Illegal": The Human Face of Unauthorized Immigration (The New Press, 2011), and Globalizing the Sacred: Religion Across the Americas (Rutgers Univ. Press, 2003).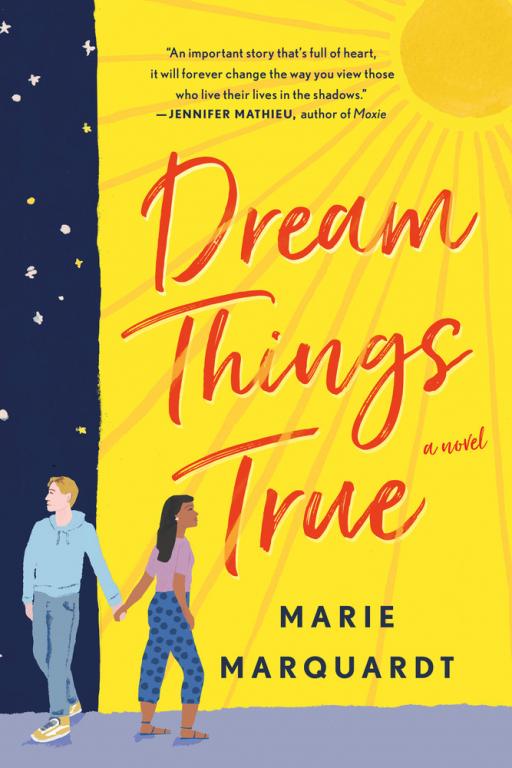 ---
Enjoy reading this blog?
Click here to become a patron.

---