As above, so below, they say. I look up at the sky and see the round ring the sun goes through. Yes.
I look down at my feet and find a hag stone with an equally large hole in it. Yes.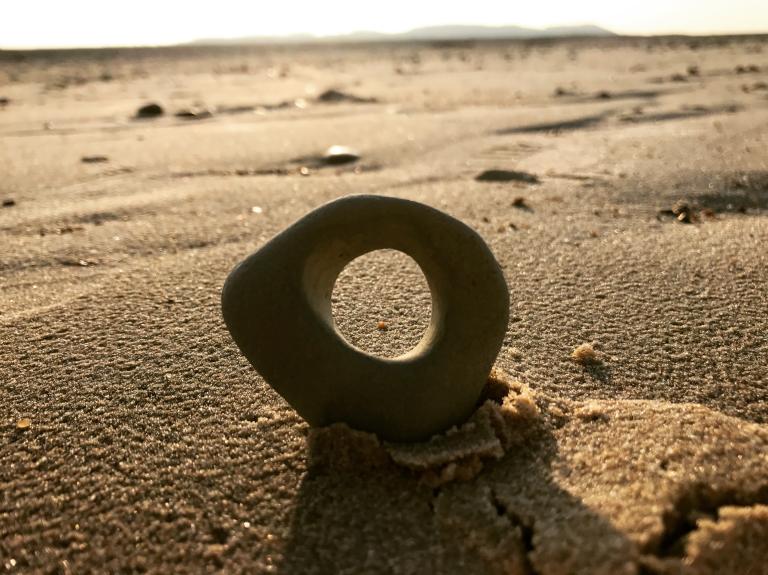 Then these words befall me: The cure for love is a greater love.
Hmm. I can tell that the 'yes' on my lips is not coming to verbal articulation as fast as before.
Perhaps the hermetic axiom, 'as above, so below' only applies to mundane realizations that have a lesser grip on our minds than love.
I'm looking for my coherence here. It's missing. But maybe it's missing on purpose.
I think of the sea of people I read the cards for, who have entered a mourning process after experiencing loss of love. Sorrow swings from despair to the sublime. Some like to suffer.
Yet this is true. The cure for love is a greater love. Not a substitute love, but a greater love.
How do you find that? How do you find a greater love if a lost love is already the greatest you've ever had? Can you find one that's even greater? Not on command. You have to be very lucky.
So here's what I say – this one goes to all who need it:
In the absence of the greater love as a cure for love, you can make yourself spacious.
Sorrow can do that for you. If you allow yourself to feel deeply the grip of sorrow that you participate in creating with the sheer power of your mind, then you can ask it to create space for you.
As within so without. The greater the sorrow, the more space.
There's also another alternative.
As we're with the season of veils, what you can also do is call on your ancestors, or one in particular. Ask them to help you go through a ring of fire.
Take a set of playing cards, and ask them this question.
With the help of my sorrow and my ancestor, how do I become more spacious, so that the cure for love is a greater love of myself?
Think of 'yourself' as a manifestation of neither your cultural masks, nor your dramatic shadows, as you're neither.
For example, if you got these cards: 7 Hearts, 8 Diamonds, 5 Hearts, Ace of Spades, King of Clubs, you might see how they speak to your philosophy of love and experience. Read them in line and listen to their voice: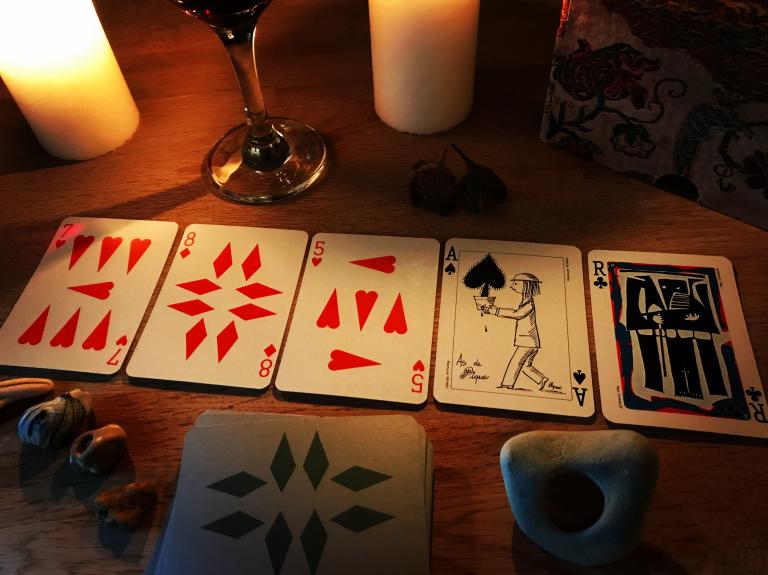 There's disseminated sorrow, your heartache, at the core of your emotions (7 Hearts, 8 Diamonds, 5 Hearts).
You become more spacious by cultivating the pain, offering it to your primal sensations (5 Hearts, Ace of Spades).
Your ancestor, the Man in Black, will help you orchestrate the resonance that you must strike between your heart-trouble and your conceptual idea about what pleasure it gives you (King of Clubs mirrors the troubled 7 Hearts, swerving from 8 Diamonds to the 5 Hearts).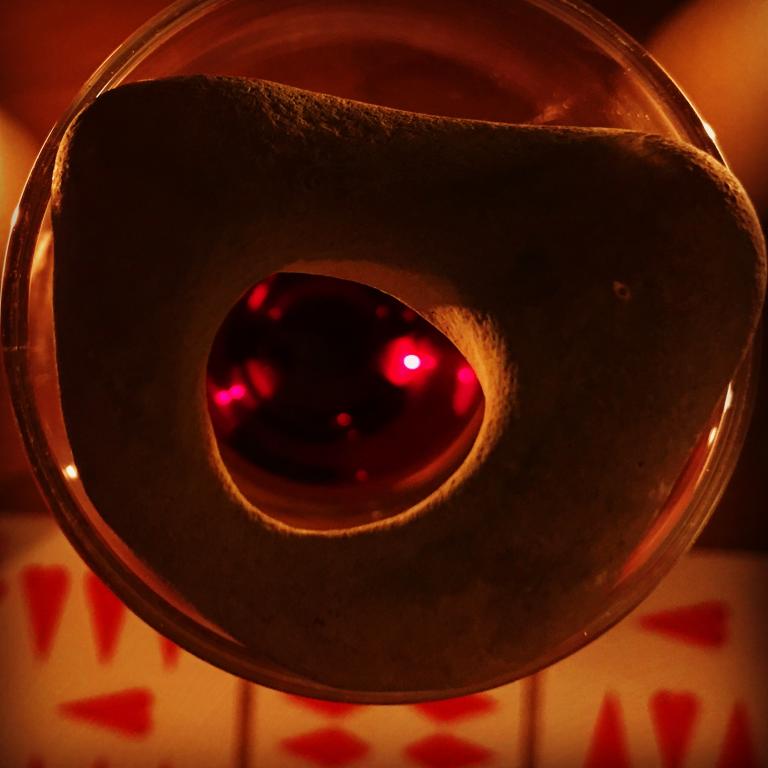 Now, put your cards down, and reflect on the implication of what you came up with. Let the ring of fire be fuelled by red wine. Your ancestor will like it.
Finally, if you feel really adventurous, then try this on Samhain night.
Hag Wisdom
Take your hag stone, the bigger the hole the better.
Look through it, and think of the essential part in your string of cards, here, the idea of cultivating sorrow in order to make cuts in accordance (7 Hearts and Ace of Spades).
Then say these words:
As I look through this ring of fire, I cast aside all beliefs. I go beyond all beliefs.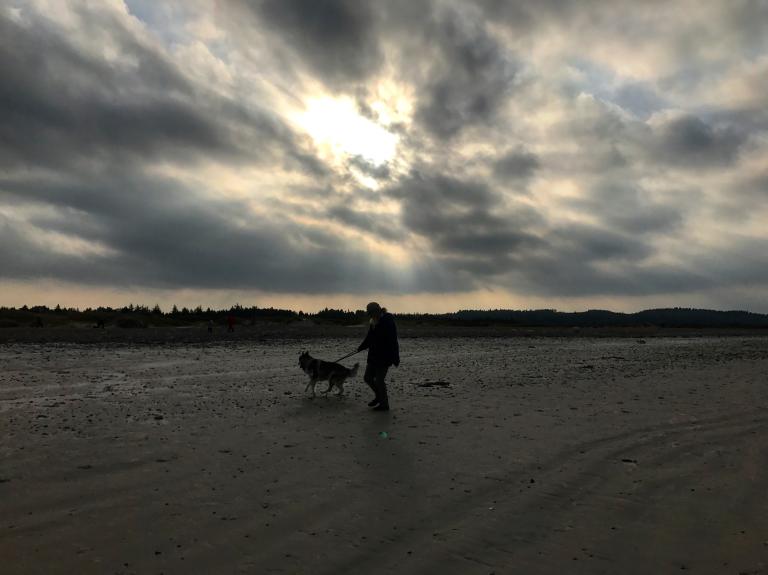 I see a stone. Sand. Water. A man and his dog.
The greater love is in my perception of the stone, sand, water, and the man and the dog next to me. Nothing is greater than the obvious.
Samhain is not just for magical work, or for conjuration. It's also for the tender act of kissing the veil of clarity. Beyond belief all our ordinary senses are extraordinary.
That's the lesson of Samhain, your ancestors, your cards, and the consciousness of your good self. Detach from belief, enjoy seeing things as they are, and listen to dead, good man Johnny Cash.
♠
If you want to learn more about how you can become proficient at reading with the playing cards, stay tuned for the registration opening on Sunday, October 22, for the Playing Cards Foundation Course.
♦
I hope you enjoy The Cartomancer's new Patheos face as an individual blog. If you subscribed to my Patheos Agora posts, the Cartomancer column, you may want to take the opportunity to subscribe to the blog here again and receive email notifications pertaining to just my Patheos Cartomancer posts – my Agora contributions have been archived here.