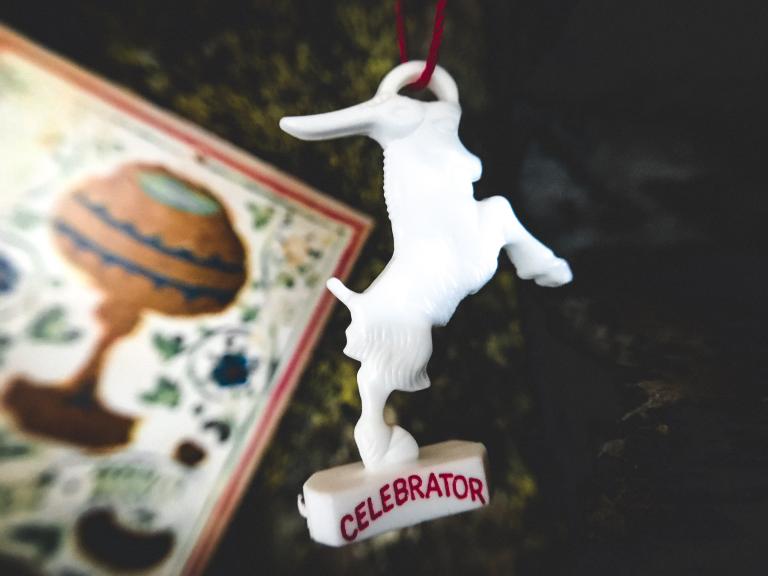 Today I had cause to celebrate because I've put the full stop to my 15-page introduction to the upcoming book, 21+1: The Fortune-teller's Rules.
This book gathers the voice of 37 diviners, all students and associates of Aradia Academy.
I was thinking about how we associate celebrations with the matters of the heart. As I felt celebratory, making offerings too, I thought, however, about how celebration is really grounded in rationale, not emotion.
We say, 'I celebrate because…'
As I was making an offering of black cherries to martial arts masters, guiding me to the method of reading like the Devil via paying attention to what moves under my nose, and how subtle those moves are – from the cards to the person I read the cards for – I asked my masters about what was essential in this project.
The Visconti-Sforza 3 of Cups fell out of the deck.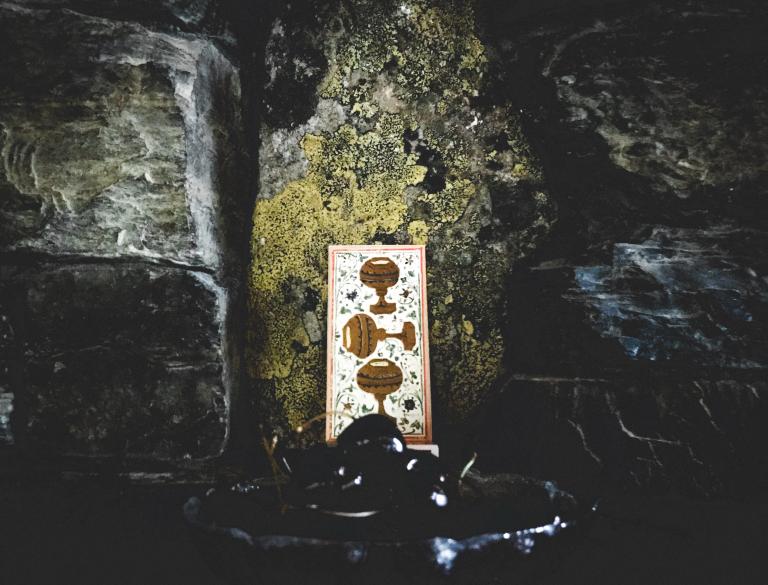 Indeed, what I'm most pleased about this book is the fact that it enabled me to take the encounter with my students to the place where are actually do something for one another on the material plane, rather than merely have an online encounter or a meeting of opinions in some random group on the internet, of which we all happen to be members – and that includes the Aradia Academy Alumni group.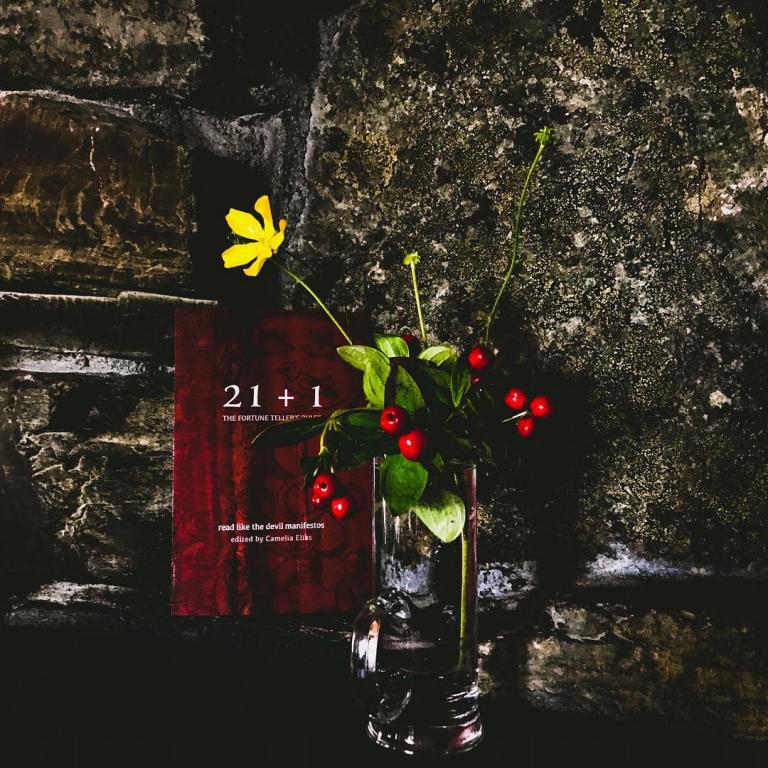 So I'm celebrating because it's immensely satisfying to give people a template, a few examples of what you're looking for, say 'go' to them, 'show me how you draw, cut, and sheathe,' and then realise that, lo and behold, not only do they do it in accordance with the principles you laid out for them, but they also demonstrate how they arrive from the plethora of cards, our raw data, through information and knowledge, to their own high wisdom.
I'm very happy to soon introduce everyone to a highly unique book of fortunetelling rules.
Put it back or read it?
Meanwhile, while we're all waiting for the paperback to materialize on all online bookstores in September, here's a trick for you all, for the situations when you have cards fall out of your deck while shuffling, and you feel reluctant to put them back in and continue with your shuffling.
Ask this question:
What cards describe the situation of the card on the floor? What must I make of it?
I asked this question today, to accompany my initial 3 of Cups.
I see that it's most definitely a cups situation.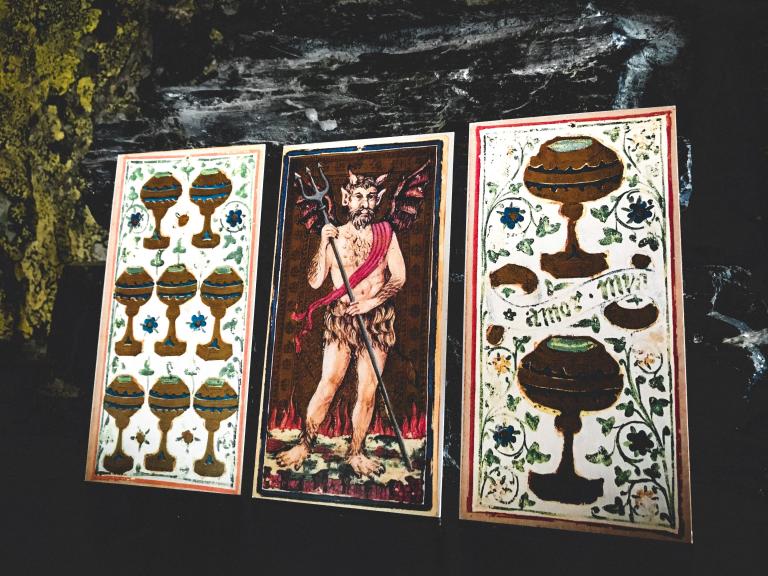 8 Cups, the Devil, 2 Cups
I read this in the following way:
I celebrate because of the coming community – yes – that is invested in reading like the Devil – yes – whose function is so sharp that whatever is addressed at the universal level is in fact a one-to-one transmission – hell yes.
Enjoy your celebrations because they have a reason, and stay tuned for all good things to come out of an academy that targets the open and the wise heart.
♠
More cartomancy of virtuosity? Stay in the loop.