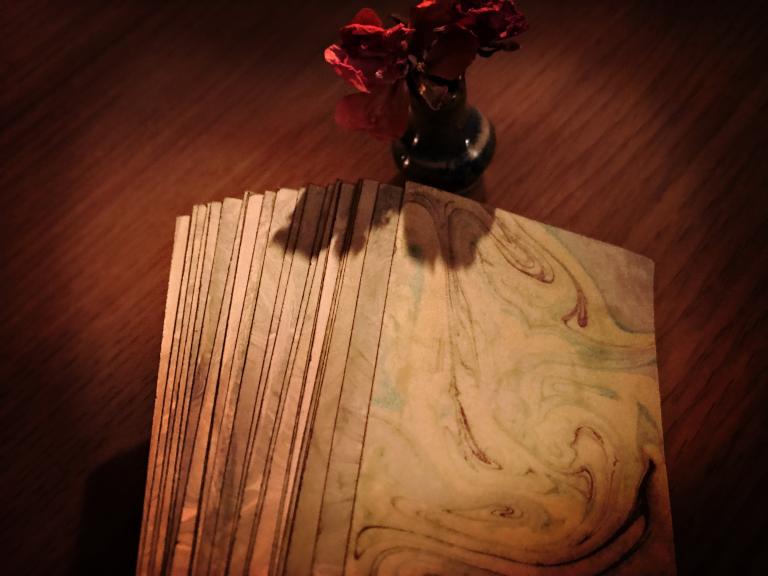 Have you ever thought of reading the backs of your tarots? I did today.
Creating Tarot Interdit for my own pleasure meant giving each card a unique back in the form of a suminagashi design, or marbling with ink.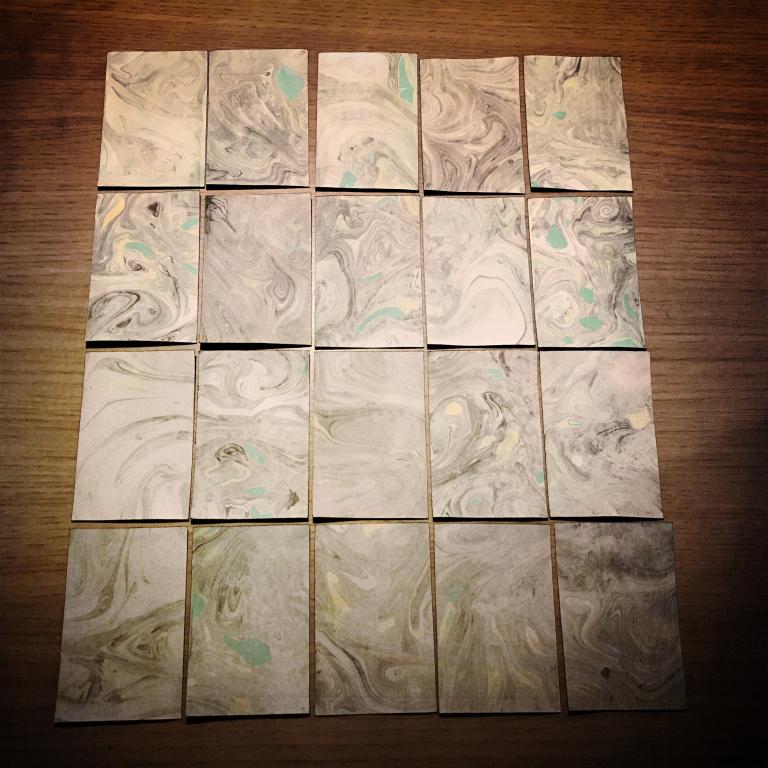 As I've dedicated these cards to a master I love, Yamamoto Masao, who inspired me in a dream, I did what he does to his photographs: I bathed them in ink, after I gave them all a bath in hot tea.
A haiku emerged as I was looking at the cards, placing them also in three rows, each following the number of syllables in a haiku: 5/7/5.
It's a great exercise to look at 17 cards – start with the backs if you have some interesting ones – and boil everything down to the essence of what you see.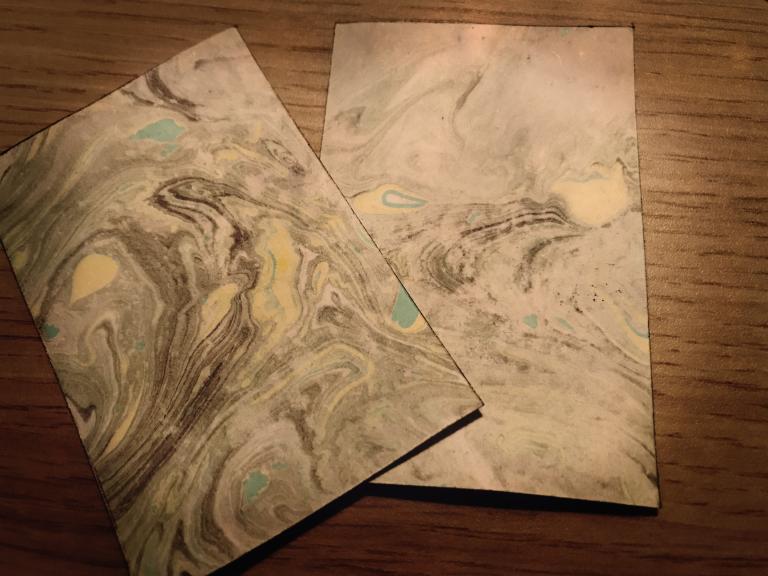 Here's what I got:
Fate deals you flowers.
They die in the pot very fast.
'Never mind,' my heart.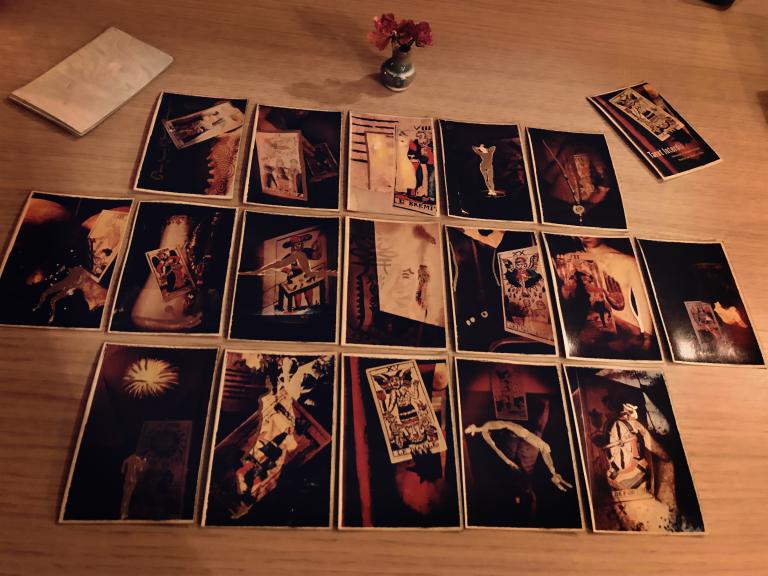 A haiku states the obvious. It's the same with my aspiration in divination, to state the obvious.
Much of what I teach in my cartomancy classes is all about how to scan the cards and state the obvious with aplomb. Why? Because if there's no room for negotiation you can be certain to hit a nerve. You want the other to say, 'I get it,' and then go home and mind his business.
Creating a new tarot is a good reminder of that. The backs can also participate in making you see what there is to see, forbidden or not.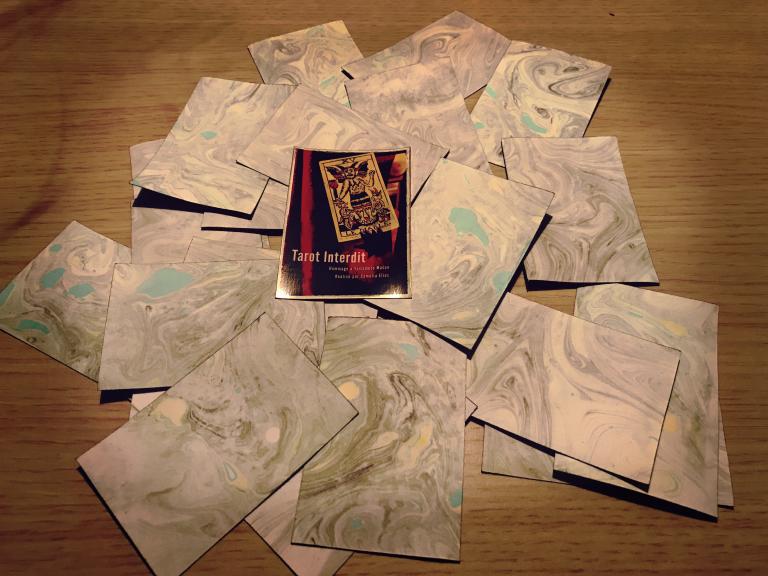 ♠
Stay in the loop for cartomantic course.