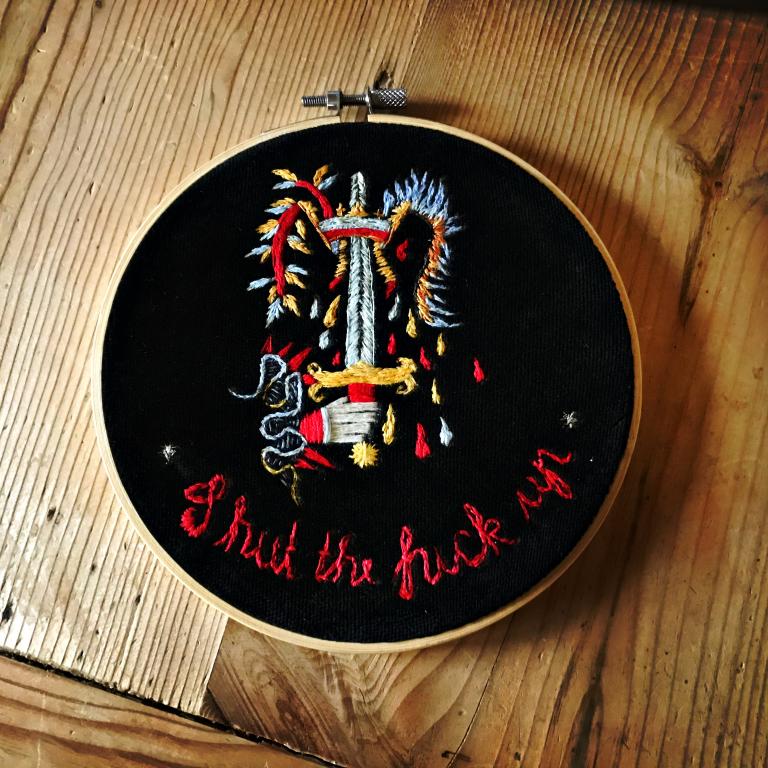 There are several reasons why I made a career in research and teaching. It's because of the surprise inherent in discovery. I can never anticipate what I stumble on, nor can I ever anticipate how my students respond to my teaching. It can be anything on the axis that stretches itself from fear and loathing to love and devotion.
Mostly, if we can all participate in paying attention more than we normally do, I declare myself happy.
Today I received a marvellous gift from cartomancy student and magic woman, Louise Windfeld Holt. She embroidered the Ace of Swords from Jean Noblet Marseille Tarot and gave it a caption in the form of what I often say in class: Shut the fuck up. I laughed so hard until I was rolling on the floor. Literally.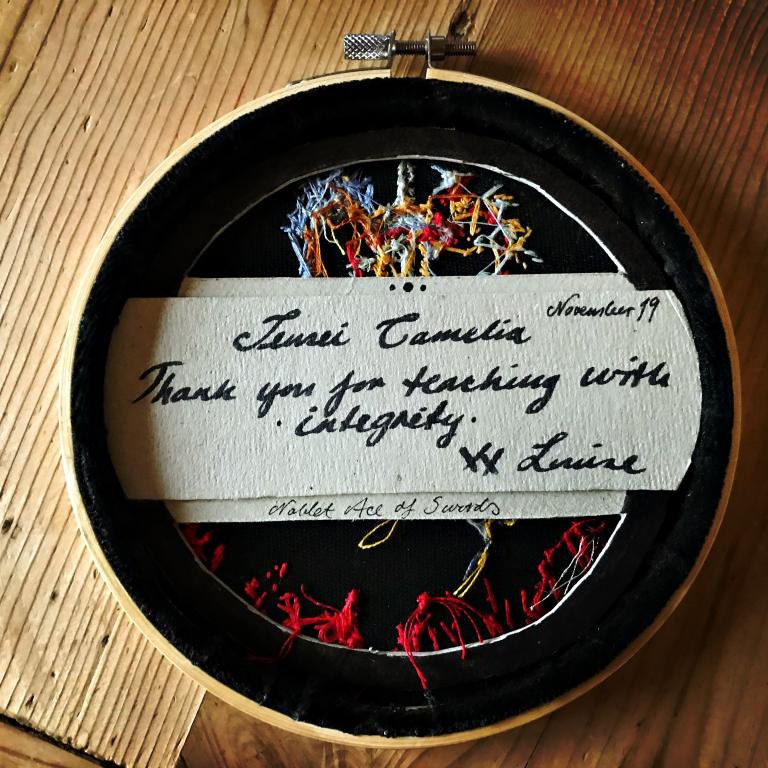 Not only is the artistry exquisite, what with the vivid colors on black velvet and the sharp precision on point, but the fact that Louise retained the idea of silence as it connects with the Ace of Swords gave me something further to think about.
In a way it's not strange at all, given the function of the big sword, namely, to silence everyone, but in the context of teaching, I thought it was a great touch.
Most teachers encourage their students to express themselves, to speak some more, take a stance and be bold. I'm the opposite. I have no problem telling the students that I don't mind it at all if they all shut the fuck up, as long as I know that there's some reflection going on. Without theory, no understanding. Without awareness, no clarity. Feedback is overrated. If we all paid attention, we'd be with this situation: I don't need the students to tell me how I'm doing in relation to what they need, and they don't need my criticism.
In Tarot parlance the Ace of Swords has been associated with clarity, with the ability to cut to the chase or to the bones. But this cutting is predicated on observing first, forming an opinion later, and finally keeping quiet because you have things to do. Yakking incessantly is not conducive to anything other than waste of time.
I appreciated Louise's gift because it goes against the culture of validation. Pinned to the wall in my Tarot room, it reminds me to keep going, doing what I've always been doing, imparting a blow here and there, and rejoicing whenever the Self discovers that it has no substance, no matter what form it may take, for instance, the self as success, or victim, or shadow, divinity, or some other pseudo-manifestation.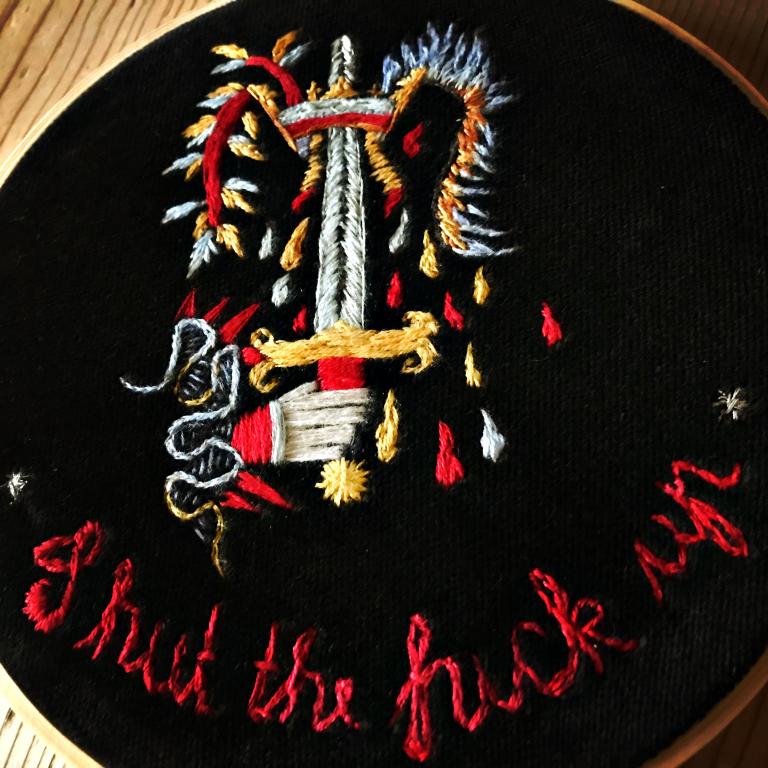 The winter holidays are coming. Lots of folks use the opportunity to get in touch with family and friends. Imagine telling yourself to shut the fuck up, or tell the others you're with to shut the fuck up. I'm relishing the visuals of such scenes. If you read your cards, think of how the Ace of Swords next to any other card in the Tarot pack just kills it, no matter what IT is, fear and loathing, love and devotion alike.
The idea is not to pile things up, accumulate more things and more words, but rather to discard all concepts, at least for a while, and enjoy the vast space that opens up in your head as a consequence. The gift of space is the greatest gift you can receive. But the condition is to just shut the fuck up.
In gratitude to Louise and all the students who get what there's to get.
♠
Stay in the loop for 'Read like the Devil' cartomancy courses.