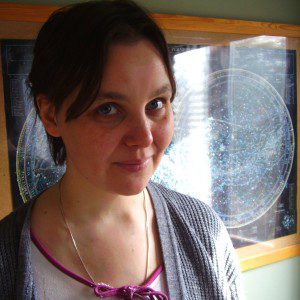 Since I've only recently come to Patheos, I wanted to give readers an idea of what kind of things I've done in the past and what I'm hoping to do in the future. So here is some stuff from my former blog, Sexual Authenticity, and some teasers for what I'm expecting to write in the coming months.
1. Whatever Happened to That NFP Series and My Dog Ate My Chart – Two posts that I wrote about Natural Famiy Planning after an unexpected pregnancy resulted in miscarriage. I'm now three months in to a much happier NFP failure (er…um….unplanned blessing…), so you'll probably be hearing my thoughts about NFP, pregnancy, and the joys/frustrations of large families.
2. Opening Gambit – is the first in a series of 12 dialogues about homosexuality. One day, during a severe bout of writer's block, my husband suggested that I warm up by having two of the characters from my YA horror novel sit down to argue about sexual ethics. The project ballooned into a book, Eros & Thanatos, two philosophical dramas about love and vengeance. A sequel, Woman & Gold, is in the works and the novel, Octavia, is in editing. I'm hoping to submit Octavia for this year's Tuscany Prize, but the deadline is the end of this month and there's a lot still to be done – prayers would be appreciated!
3. Transmisconceptions – A lot of folks in the Catholic world have opinions about trans issues, few actually know any trans people. Ron Belgau of Spiritual Friendship quietly nudged me to look into this several years ago, and I've since put in a lot of research and have met a number of wonderful Catholic trans folks in the process. You can expect to see me doing a certain amount of analysis that goes a little deeper than the latest celebrity gossip.
4. Hermeneutic of Suspicion – The first part in a series that I started (and never finished) about Natural Law and the evidentiary power of pleasure. I'm planning to take it up again, ideally before the third-trimester baby-brain sets in to deprive me of philosophical faculties.
5. Ratio Ad Absurdum – In which I take my own hyper-rationalism and intellectual pride to task. As penance I am currently working on a book project: Emotional Authenticity, where I explore the validity, goodness and intelligence of emotion from a Catholic point of view. Right now, it's sitting on the editor's desk at Ave Maria, and I would definitely appreciate prayers that they'll pick it up.
I'd also be interested in hearing from readers about what things they would most like to have me write about.
Photo credit: Melinda Selmys