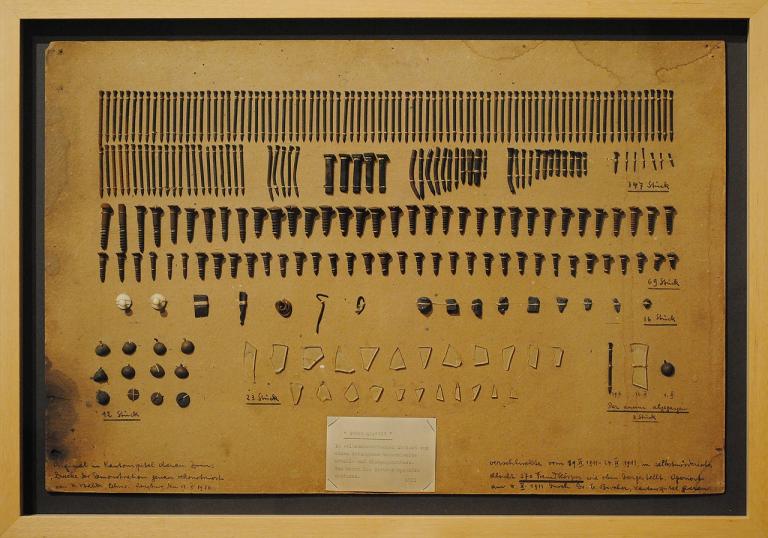 I mentioned in a fairly recent post that I suffer from seasonal depression. It's not something that I talk about a lot, partly because I don't want my critics saying "oh look, another crazy queer person," and wondering about whether my depression is caused by my "father wound." Partly because depression is the thing that makes me the most deeply and profoundly irrational, and there's nothing that I hate more than being deeply and profoundly irrational.

Seasonal affective disorder comes with the cutesy moniker "SAD," so it kind of gives the impression of being the not-very-serious cousin of real depression. You imagine someone sitting by a window staring forlornly out at the snow, dreaming of California. No. It's not like that.
For me it means constantly monitoring my emotional equilibrium and trying to turn the settings on all of my passions way, way, way down because a fairly trivial imbalance can easily get out of control – and out of control means hours or days of compulsive, vivid self-destructive thoughts and ideation. It's not just SAD, it's freakin' terrifying.
Anyway, I bring this up because I want to talk about belief and its role in mental illness.
We generally think of depression as either a chemical imbalance – and I think that is an important part of the equation, but it definitely doesn't account for everything. Psychology also plays a role. I'm not a huge fan of childhood wound theories, but I think it's obvious that we all have a psychological make up and some people's life-experiences make them more disposed to withdraw into themselves, to bottle up their feelings, to feel hopeless, or any of a number of other factors that can contribute to depressive episodes. But all of that gets talked about all the time.
What is mentioned and discussed far less often is the role that the intellect plays in mental illness. We use the word "mental" and then we reduce it down to just the psychological and the biochemical. We implicitly know that reasoning and ideology can play a role, but we don't generally like to talk much about it.
Part of this is because we don't want to blame people for their mental illnesses, and part of it is because if you do talk about the rational side of the equation people often leap to the assumption you should just be able to reason someone out of their depression. And that doesn't work.
For example, say someone has come to the conclusion that they have no right to be happy because there is so much sorrow and suffering in the world. Clearly, this is a false belief. But then say something happens in their real life to make them feel bad. Now the false belief has something to latch on to, and you get a feedback loop. I feel sad. There's so much suffering. Life is worthless. Why am I alive? I shouldn't feel this way because other people are suffering so much more than I am. I'm worthless. Now I feel worse.
Something like that.
Once you've gotten to the point where the depressive feelings are actually in full swing, reasoning normally isn't actually possible anymore. If another person comes along and reasons normally, instead of calming you down and making you feel better, mostly it makes you feel worse – on some level, you can see that the other person is talking sense, but you can't bring the sense that they are talking in line with your emotional state. So that creates even more distress, because now you're afraid that you're crazy as well as worthless… And you can see how it all goes downhill.
But that doesn't mean that reason can't play a role in managing depression or, presumably, other mental illnesses. It's just that it has to be employed in moments of relative tranquility, before the passions get out of hand. It's kind of like if you're going into battle: most of the planning happens before the battle takes place. Once the mayhem begins, it's kind of too late to make big changes to your strategy.
This means that if you're going to correct faulty forms of thinking that fuel feelings of depression or worthlessness, you have to work on that when you're feeling reasonably well. You have to build up reserves of positive belief that will serve you once the battle has begun.
For me, at least, this doesn't take the form of "positive thinking" in the usual sense of the word. I've never found it especially helpful to tell myself that I am lovable and capable. I'm not a big fan of "things will get better" because a lot of people take this to mean "things will steadily improve over time," which is often not true. The notion that "everything is for a reason" is also kind of unhelpful because people interpret this to mean "there will be a direct causal chain from the suffering that I am experiencing now to some kind of benefit in my life in the future," which is just poppycock.
What I have found helpful is a more or less relentless realism about suffering. I agree with Buddha to a large degree: desire is pretty much the root of suffering. In the case of depression, the desire to feel good, to feel lovable, to feel like you're accomplishing something meaningful with your life, to feel happy, to feel pleasure – those desires are, to a large degree, what makes the pain of feeling depressed unbearable.
This is why "things get better" and "everything is for a reason" are dangerous: because they set up a state of expectation and desire, and that leads to a state of doubt (What if things don't get better? What if this isn't for a reason?) and that leads to hopelessness and despair, and your goose is cooked.
More realistic statements that I can verify from experience are a lot more useful. Statements like, "It won't be this bad for forever. I will have a chance to catch my breath and regroup once this is over. I just have to get through it." Or "Pain is a part of life, and that is normal, and the reason why I accept it is that I think existing is a positive good. So there is a reason for being willing to endure this." Those are, at least for me, more helpful.
I also think that it is recklessly foolish for anyone who suffers from depression to play around with philosophies like nihilism, or Gnosticism. I'm pretty ruthless about trying to root out anything in my ideological structure that might give credence to the idea that life is meaningless, or that I am worthless, that my worth is based on accomplishment, that I don't deserve happiness, or that my depression is my fault. I've found that these beliefs are basically poisonous, but they can be really hard to overcome. So I make a point of not entertaining them whenever I have the rational capacity to make a choice about what beliefs I entertain.
I made a very clear decision as an adolescent that if a philosophy led me to the abstract conclusion that suicide might be a rational decision, that philosophy was not going to be on the table. All philosophies contain truth, so my advice is choose one that includes the truth that life is worth living, and practice it like your life depends on it. Because it might.
Image credit: pixabay
Stay in touch! Like Catholic Authenticity on Facebook: