You Better Watch Out…
You Might Just Cry…
You Better Not Complain…
I'm telling You Why…
Advent is coming to town…
and it is that time of year that we prepare for the coming of Jesus at Christmas. Christmas is on its way. Lovely, glorious, beautiful Christmas, upon which the entire kid year revolves. Advent helps prepare us for having the hap-hap-happiest Christmas we could have. I'm hoping that this article will help you smile, as smiling's my favorite.
Catholics and other Christians liturgically celebrate the holiday December 25th. The rest of the world celebrates Christmas anytime around Thanksgiving up until Christmas. This is what I like to call secular Christmas as opposed to liturgical Christmas. Does society know it's not Christmas? It's the only time during the whole year you actually hear secular society mention Jesus in song on the radio and in stores. As Bart Simpson reminds us…
'Christmas is the one time of year when people of all religions come together to worship Jesus Christ.'
During Advent or Secular Christmas as Mary and Joseph are getting ready to travel to Bethlehem and the three kings of orient are journeying to the same place from the east as God places the Christmas Star in a far away part of the universe, other people in our time and place are preparing for the grand celebration of yuletide festivities by singing Christmas Carols loud for all to hear which is the best way to spread Holiday Cheer, and by going Christmas Shopping to support people who have to work in retail, and by watching Christmas movies and TV Shows.
Christmas movies help us get in the mood and spirit of Christmas by capturing our imaginations with grand stories of holiday merriment and wonder. And if you watch and take it all in and tie it to your faith, then it can happen, then the miracle can happen to you! So let's get ready to Deck those Halls and Step into Advent as God gets ready to send us his Hallmark Christmas Movie wrapped in swaddling clothes and lying in a manager.
As God is getting ready to honor Mary's fiat, by developing a combo of man and God without mixing the two together in Mary's womb and bringing Joy to the World, certain individuals who are lovingly creepy but smiley and nice are getting ready to combine two different holidays of giving. Say for example Halloween and Christmas. 'What's This?' you may ask.
Well , this is exemplified in 'The Nightmare Before Christmas'.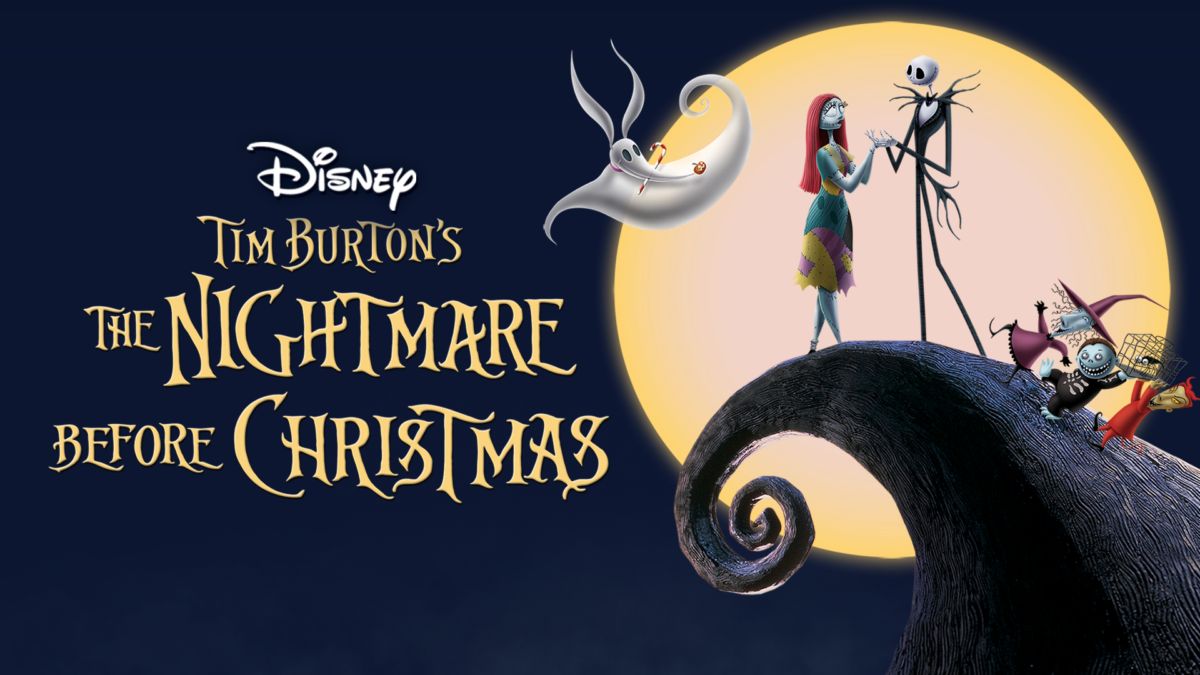 As I said above, the holy family is preparing for their trip to Bethlehem and will later plan their trip to Egypt. Families are usually preparing their kid's Christmas Vacations, but COVID has brought a halt to the usual kid's vacation plans.
Still some people are
still busy getting stuff ready for that grand Christmas dinner,
are getting ready to buy that surprise swimming pool for the family,
are planning on kidnapping your scrooge like boss who didn't give you that Christmas bonus for the pool you are planning on buying,
are preparing to do battle with obnoxious relatives and rouge squirrels
and getting ready for perhaps a surprise visit from the SWAT squad after the kidnapping of your boss
and getting ready to hike out to the forest to find that Christmas tree.
This is best exemplified in the film 'National Lampoon's Christmas Vacation.'
As we get ready for grand celebration of Christ's birth, angels from realms of glory are getting ready to earn their wings by helping humans on earth. Sometimes they are allowed to grant grand interdimensional visits to another reality.
This is exemplified in the film 'It's A Wonderful Life".
As the three kings of orient are trying not to get lost, a bunch of Catholic priests are trying not to get lost while Christmas shopping in a department store during the shopping season. It's easy to wind up lost in the lingerie section, which would be embarrassing for the priests.
This is best exemplified in the Father Ted Christmas episode "A Christmassy Ted"
As we get ready to prepare a fitting place for Christ in our heart, the King Herods of the world are planning chaos and destructive acts to disrupt the arrival of Christian love and peace. This is especially true of men who are greedy and want to use the occasion of Christmas to terrorize and steal. But as the shepherds guarded the Christ child, so did a NY city cop help protect and save Christmas partygoers trapped in a building seized by terrorist thieves. And up at the North Pole a Majors TV legend helped fend of terrorists trying to steal Santa's workshop of toys.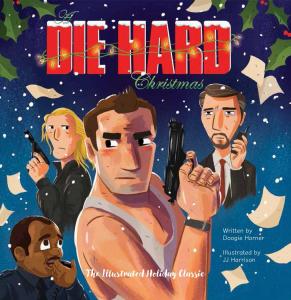 Those of us who know DIE HARD is a Christmas movie are so over the argument. We just go about our lives and drink eggnog and watch DIE HARD in December, and we don't give a rip who has Objections.
–Deacon Steven D. Greydanus
This is exemplified in the films 'Die Hard' and 'The Night the Reindeer Died".
The innkeeper was planning for the census rush and was not as prepared when the couple which included a pregnant woman came to his inn and wanted in a room. As the innkeeper helped to set up the stable suitable for an incarnated God to come as a baby, in other places, children geniuses set up their homes to thwart less lethal thieves from breaking into their home and stealing their earthly goods. The traps and devices are designed only to hurt and maim but not utterly destroy with death.
This is exemplified in the Home Alone films.
As the wise-men were planning their trip back and forth across the middle east they were eventually contemplating how to deal with nasty king Herod. Small towns were also busy planning for Christmas and would eventually contemplate what to do with vicious nasty little monsters who have infected their town like Tribbles.
This is exemplified in the film Gremlins.
As God was getting ready to give his Son to the world, Santa was also busy getting ready, by loading up his sleigh and finishing the last batch of toys to put into it for the Christmas eve dash around the world in his sleigh, The Little Saint Nick. The master toymaker made sure he included in his sack…
a Buzz Saw Louie,
a Turbo Man Action Figure,
a Red Ryder Carbine Action 200-shot Range Model air rifle,
A Water Pistol that shoots Jelly
Which comes with a gift certificate to the Jelly of the Month Club
A Oscar Mayer Weiner Whistle
A Moose Mug
Towels, because everyone needs towels
A Bunny Outfit and
A woman's leg lamp.
Besides getting ready to go around the world, Santa is also planning on going to court, after an altercation with someone at the Macy's Thanksgiving Day parade. He now has to prove he is the real Santa, which is something he can't do legally as in his contract as Santa it says he can't perform Christmas magic in front of others. This is known as the Santa Clause.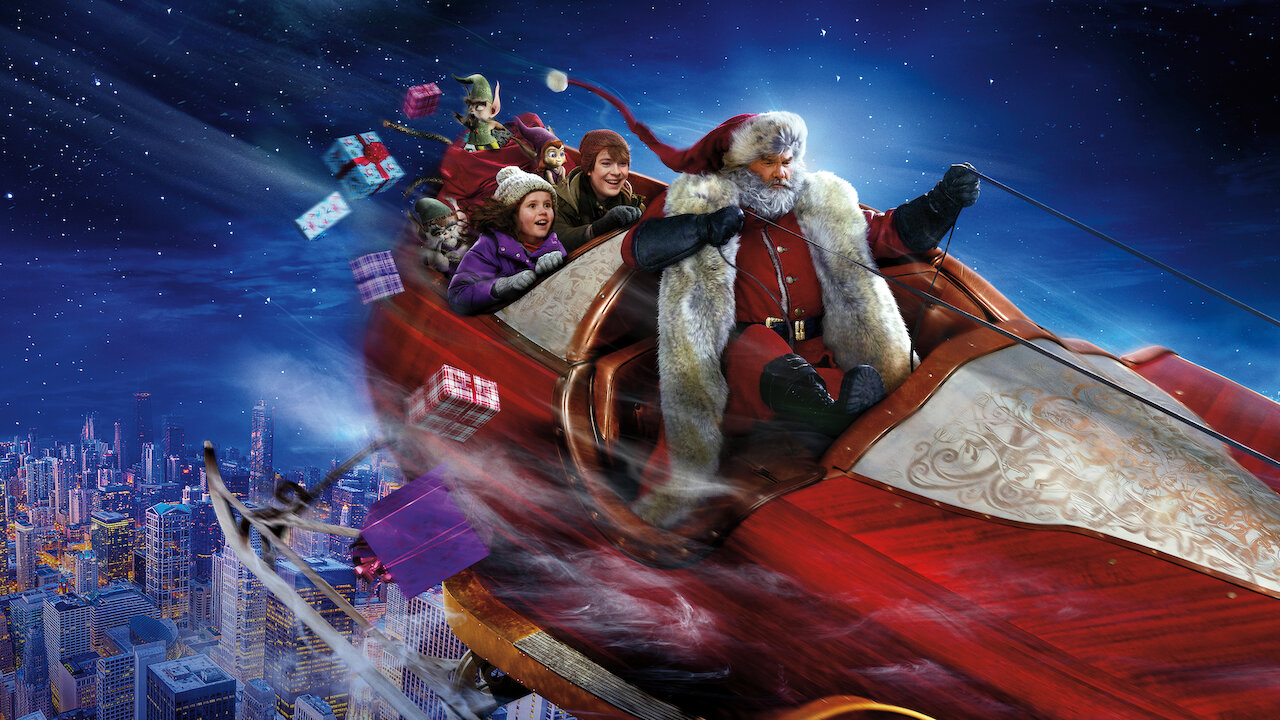 As all this is going on Santa's number one fan travels to NY to spread Christmas cheer for all to hear. Santa's little Buddy was hoping to go to Pine Tree, Vermont to put on a Christmas show and experience a White Christmas, but off to NY he goes. He was willing to make the sacrifice of giving up his dentistry practice to do this task. It was tough traveling such a distance from the North Pole as this honoree elf had to get by the dreadful Cotton Headed Ninny Muggin Snow Miser who whips up storms every time Santa tries to leave the north pole. Santa is also prepping his special magical train to pick up various children for a special visit to the north pole.
This is exemplified in the films Elf and The Polar Express and several others mentioned above, hidden in XMas easter eggs.
As Herod gets ready to take the life of the newborn king of the Jews, a misunderstood loner was getting ready to steal Christmas away from the annoying citizens of the town near where he lived. He eventually had a change of heart that grew in size, unlike Herod who had his heart grow to stone.
This is exemplified in 'The Grinch Who Stole Christmas'.
As the angels get ready to sing to the shepherds and announce the arrival of a savior, 3 ghosts get ready to visit grumpy, pessimistic and miserable people who once loved Christmas but have grown cold in their love for the holiday and other people.
This is best exemplified in any version of 'A Christmas Carol'. One of my favorites of recent years is Scoooged in which Bill Murray prepares his network for the airing of A Christmas Carol LIVE on Christmas Eve.
As secular society gets ready to tell all these wonderful stories of Christmas, a group of school children gets ready to re-enact the true story of Christmas in one of the few mainstream stories to actually give the real meaning of Christmas.
This is on proud display in 'A Charlie Brown Christmas'.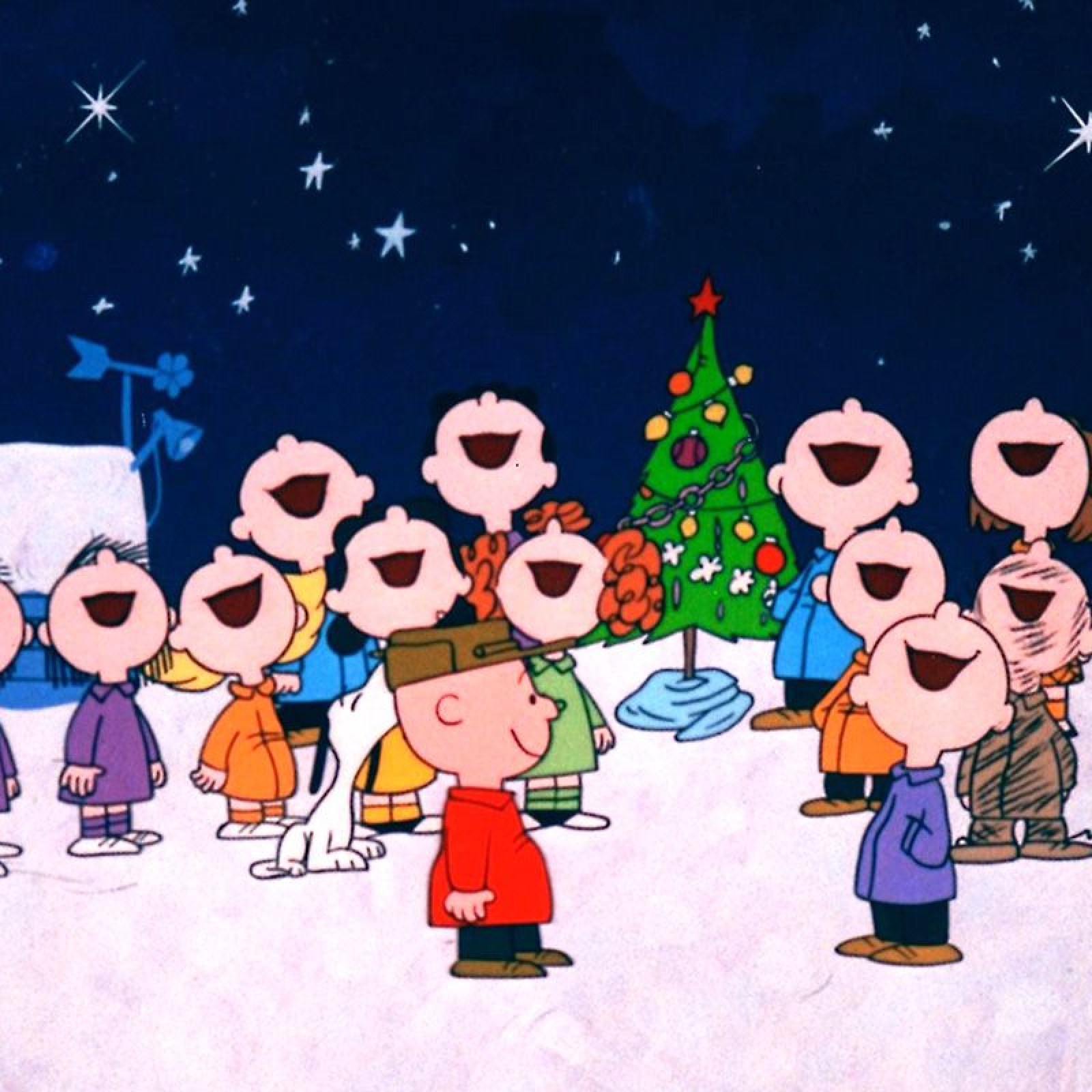 And as we reflect on the words of Linus as he explains to Charlie Brown the true meaning of Christmas, we can get into the spirit of getting ready for the coming of the Lord by watching movies and relating them to the spiritual realities of our Catholic life.
Remembering the first Christmas is best exemplified in the film 'The Nativity Story' and 'The Star'.
Mary did you Know, that your life would one day be in a movie?
Happy Advent and Merry Christmas…