This is a week in which many things happen for the unborn,
the inmate on death row,
Pope Francis gives a lot of papal wisdom,
where we remembered victims of one of the greatest evils this world has ever known,
Bernie Memes continue to spread joy across the internet,
and I experienced life at Half-A-Century.
Welcome to the Catholic Bard's Week in Review
January 25 – January 31, 2021
Their Art Teacher is Dead, but I'm Half a Century Old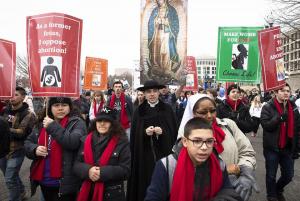 Monday January 25, 2021
Feast The Conversion of Saint Paul the Apostle
We start off the week with the Supreme Court ruling favorably toward Ruben Gutierrez a death row inmate requesting a priest at his execution. It seems appropriate that a person facing his death would seek forgiveness on the day we celebrate Christianity's most famous convert.
While the Supreme Court seeks to have mercy to a person on death row the Kentucky State Legislature pleasantly surprised Pro-lifers with their enactment of 'Born-Alive' bill.
The beginning of the week is looking good for pro-life and social justice causes.
A friend of mine from college printed this fascinating interview with the glimpse into the mind of a Trump voter.
Look, I'm not a fan of Donald Trump. Most people I know would never say they think he's a big hero or anything like that. If you actually went around America and knocked on everyone's door, you'd probably find out that most people out there aren't fans of Donald Trump as a person. I mean, I know the news shows these kooks running around and cheering him on like he's a rock star, but how many people is that, really? Half the country voted for this guy twice- but half the country isn't interested in putting on viking horns and running around the Capitol building. So when liberals call us all racist nazis and shit, what, are we supposed to go "oh, you got us, that's exactly what we are?" If a few Black guys were to bomb a hospital, would that mean all Black People are untrustworthy? I don't relate to the people with tiki torches, just because we both voted for Trump. Those guys don't represent most of us.
Memo Salazar Interview With a Two-Time Trump Voter One man's honest attempt at explaining why he did what he did.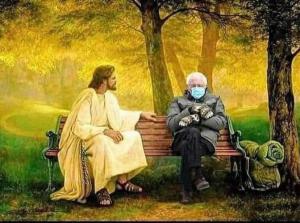 Tuesday January 26
Saints Timothy and Titus, Bishops
Australia Day
Abortion and Death Penalty issues spill over into Tuesday with several states set to consider pro-life, pro-abortion bills which include South Carolina, Florida, Montana and New Mexico.
And Members of Congress push for end to the federal death penalty
And Biden Presidency Opens With Approval Rating Higher Than Trump Ever Achieved
And in honor of Australia Day…
Wednesday January 27, 2021
Feast of Saint Angela Merici, Virgin
Holocaust Remembrance Day
The Catechist's 50th Birthday
The first Wednesday of the month was the assault on the capital.
The second Wednesday of the month Donald Trump become the first president to be impeached twice.
The third Wednesday of the month Joe Biden became president.
The fourth Wednesday of the month I turned 50.
Something exciting always seems to happen on my day off from work.
Also on my birthday the events of the past become present in the future.
From the the recent current past that happen at the capital siege.
Two police officers have committed suicide after responding to Capitol riot. One thing is for sure, it was not just a peaceful protest that got a little out of control.
And from further back in the past Pope Francis on Holocaust Remembrance Day had this to say…
"We commemorate the victims of the Holocaust and all those persecuted and deported by the Nazi regime. To remember is an expression of humanity. Remembrance is a sign of civilization. To remember is a condition for a better future of peace and fraternity."

"Remembrance also means being careful because these things can happen again, starting with ideological proposals that are intended to save a people and end up destroying a people and humanity. Be aware of how this road of death, extermination, and brutality began."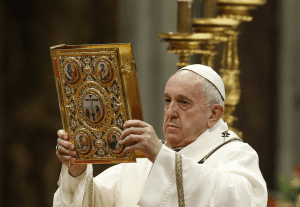 Pope Francis also said this in relation to reading the bible…
It irritates me a little when I hear Christians who recite verses from the Bible like parrots. "Oh, yes… Oh, the Lord says… He wants this…." But did you encounter the Lord, with that verse? It is not a question only of memory: It is a question of the memory of the heart, that which opens you to the encounter with the Lord. And that word, that verse, leads you to the encounter with the Lord.

Therefore, we read the Scriptures because they "read us." And it is a grace to be able to recognize oneself in this passage or that character, in this or that situation. The Bible was not written for a generic humanity, but for us, for me, for you, for men and women in flesh and blood, men and women who have a name and a surname, like me, like you. And the Word of God, infused with the Holy Spirit, when it is received with an open heart, does not leave things as they were before: never. Something changes. And this is the grace and the strength of the Word of God.- America Magazine
More Pro-Life News continues to be happening as a new Pro-Life Law in Poland goes into effect banning abortions, thus protecting unborn babies.
And…
In an interview discussing his recent admonition of House Speaker Nancy Pelosi (D-Calif.), Archbishop Salvatore Cordileone of San Francisco emphasized the need for Catholics to recover the sense of worthiness to receive Holy Communion.

"Catholics no longer understand the idea of worthiness to receive Communion. It's just seen as a sort of a token gesture of welcome and belonging."

The archbishop was addressing the topic of denial of Holy Communion to someone "for the sake of their soul." He said that Catholics must first understand the Church's teaching on the Eucharist in order to grasp the significance of the denial of Holy Communion to a public figure.
Tamara Knesse, How a Dead Professor Is Teaching a University Art History Class, (January 27, 2021) Slate.com
The fact that the dead can literally replace living faculty members is a perfect metaphor for what is happening across higher education.

"HI EXCUSE ME, I just found out the the prof for this online course I'm taking *died in 2019* and he's technically still giving classes since he's *literally my prof for this course* and I'm learning from lectures recorded before his passing." In a follow-up tweet, he wrote, "I mean, I guess I technically read texts written by people who've passed all the time, but it's the fact that I looked up his email to send him a question and PULLED UP HIS MEMORIAM INSTEAD that just THREW ME OFF A LITTLE."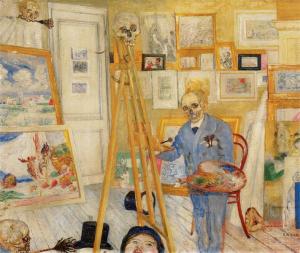 Thursday January 28, 2021
Memorial of Saint Thomas Aquinas, Priest and Doctor of the Church
As the U.S. bishops deplore Biden's 'grievous' repeal of pro-life policies,
Pope Francis grants a plenary indulgence for participants in the virtual March For Life.
All on the feast day of churches most popular theologian, St. Thomas Aquinas.
The Angelic Doctor, St. Thomas Aquinas, refused to keep what God had shown him to himself, but faithful to the Dominican motto of contemplata aliis tradere, to pass on to others what one has contemplated, Thomas put it on a lamp stand, gave the Lord his full attention, treasured what the Lord taught, and shared it in full measure. His life is a living commentary on the way we in our own circumstances out to respond to the Word of God. His half century on earth gave evidence to a sincere heart, absolute trust in God, pure conscience, unwavering confession — or as the Psalm today adds, sinless hands, clean heart and unvain desires — and his saintly example continues to encourage and arouse us to love and good works eight centuries later.
– Fr. Roger J. Landry, Measuring Out like St. Thomas Aquinas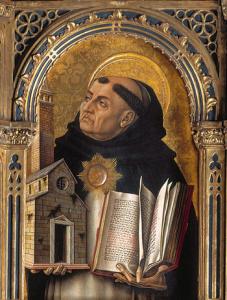 Friday January 29, 2021
Virtual Walk For Life
Hawaii state Sen. Mike Gabbard believes "it's possible" for pro-life Democrats to be a significant force in the pro-life movement and emphasized the need to "make our voices heard." He referenced a recent letter signed by 109 Democrats, including "members of Congress, state legislators and local officials from across the country" that was "addressed to the leaders of the Democratic Party — submitted and paid for by Democrats for Life of America to be placed as an ad in The New York Times." The statistics the letter highlighted, he believed, show the potential for pro-life Democrats to be a force in the pro-life movement. These statistics included that "many Democratic leaders support abortion at any time, for any reason; this position is opposed by 79% of Americans"; and, "In 389 out of 435 congressional districts, a majority of voters support a ban on abortion after 20 weeks." The letter also noted the fact that "[p]olling consistently shows that one in three Democrats is pro-life."
Marking today's March for Life, my prayer for the legal protection of unborn children, first posted a week ago today:
Father, you give to every human being the dignity of bearing your image from conception onward. By his Incarnation, your Son began life among us on earth as we all do, in the total dependence of the womb, so sanctifying this first phase of life as he did every other. Grant to individuals, communities, and nations true repentance for all offenses against human life, and lead them to embrace the demands of justice and solidarity toward all, especially the most vulnerable. Help us build a more just world, one in which the dignity of unborn children is recognized by all and protected in law.-Steven D. Greydanus
And in Rome on this day Pope Francis said to Roman Rota: protect the integral good of the family .
This week on Jimmy Akin's Mysterious World # 139
It's a fifth Friday so Jimmy Akin is answering more weird questions from listeners, including whether Baby Yoda needs to fast; do AIs have souls?; is the Prime Directive ethically defensible?; should we destroy vampires?; and more.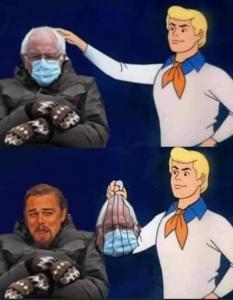 Saturday January 30, 2021
After a week of good pro-life and social justice issues…
A Anti-vaccine protest briefly shuts down Dodger Stadium vaccination site.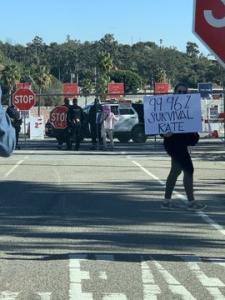 We're at the mass vaccination site at Dodger Stadium to get my mom the vaccine. The anti–vax protestors have approached the entrance to the site. The LAPD have now closed the gate. We have been sitting here for about half an hour. Nobody is moving.-Mikel Jollett @Mikel_Jollett
And the Pope criticises Catholics who reject Vatican II .
"Either you are with the Church and therefore you follow the council, or you interpret it in your own away – according to your desire – [and] you do not stand with the Church,
And a Catholic priest who 'died twice' gives thanks for coronavirus recovery.
"So many people, families, communities, remembering those who have died in these terrible months of the pandemic. Each one is mourned. Each one is to be prayed for," he said.

Stack told CNA that he could easily have been among those 100,000 people.

"I think that statistically, I should have just been a number. I would have been one of those that would have had a funeral and that would be it," he said.

Looking back at the day he almost left this world, he said that he had no recollection of being taken to hospital, let alone of "dying" twice.

He didn't know either that he had contracted COVID-19. For a while, he didn't even know where he was.
Sunday January 31, 2021
We end the week with Black Lives Matter nominated for Nobel Peace Prize
Norwegian member of parliament Petter Eide said he nominated the organization because it is "bringing forward a new consciousness and awareness about racial justice."

"To carry forward a movement of racial justice and to spread that to other countries is very, very important. Black Lives Matter is the strongest force today doing this, not only in the U.S. but also in Europe and in Asia," Eide told USA TODAY on Saturday.

Eide said Black Lives Matter carries forward the legacy of earlier racial justice movements, such as the civil rights movement in the U.S. and the anti-apartheid movement in South Africa. Martin Luther King Jr. won the Nobel Peace Prize in 1964, and Albert Luthuli and Nelson Mandela won the prize in 1960 and 1993, respectively, for their campaigns against racial discrimination in South Africa.

"For the Nobel Prize Committee, this is not unusual to link a fight for (racial) justice, to link that with peace," Eide said. "There will be no peace without justice."

Impeachment fever has struck Kentucky, where grievances over coronavirus restrictions and the outcome of the Breonna Taylor death investigation have spurred petitions to oust both the governor and the attorney general.
President Biden invites 10 GOP senators to White House for coronavirus relief talks.
And more papal pronouncements from the pope.
"The Holy Spirit … arouses thoughts and words of wisdom in the elderly today: their voice is precious because it sings the praises of God and guards the roots of peoples. They remind us that old age is a gift and that grandparents are the link between generations, to transmit to young people an experience of life and faith."
"The kerygma is a person: Jesus Christ. Catechesis is a special space for fostering a personal encounter with Him. There is no true catechesis without the testimony of men and women in flesh and blood. Who among us does not remember at least one of his catechists? I do. I remember the nun who prepared me for my First Communion and was so good to me.

Catechesis is the echo of the Word of God … to transmit the joy of the Gospel in life.

Sacred Scripture becomes the 'environment' in which we feel part of the same salvation history, encountering the first witnesses of faith. Catechesis is taking others by the hand and accompanying them in this history. It inspires up a journey, in which each person finds his or her own rhythm, because Christian life does not even out or standardize, but rather enhances the uniqueness of each child of God."
It sounds very much like the Pope puts Jesus first and has great reverence for the bible. Next time someone disses the pope for not loving Jesus or that Catholics don't think much of the Bible, quote them this saying from Pope Francis.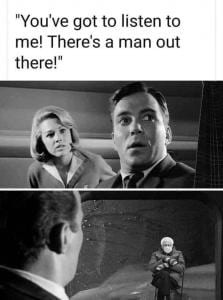 Deaths of the Week
Cloris Leachman (April 30, 1926 – January 27, 2021) was part of Mel Brooks's ensemble cast, appearing in roles such as Frau Blücher in Young Frankenstein (1974) and Madame Defarge in History of the World, Part I (1981).
Leachman won additional Emmys for the television film A Brand New Life (1973); the variety sketch show Cher (1975); the ABC Afterschool Special production, The Woman Who Willed a Miracle (1983); and the television shows Promised Land (1998) and Malcolm in the Middle (2001–06). Her other notable film and television credits include The Twilight Zone (1961; 2003), Butch Cassidy and the Sundance Kid (1969), WUSA (1970), Yesterday (1981), the English-language dub of the Studio Ghibli's Castle in the Sky (1998), Spanglish (2004), Mrs. Harris (2005), and Raising Hope (2010–2014). Leachman released her autobiography in 2009, and continued to act in occasional roles.
Cicely Tyson (December 19, 1924 – January 28, 2021) was an American actress and fashion model. In a career spanning more than seven decades, she became known for her portrayal of strong African-American women. Tyson was the recipient of three Primetime Emmy Awards, four Black Reel Awards, one Screen Actors Guild Award, one Tony Award, an honorary Academy Award, and a Peabody Award.
Movies of the Week
Penguin Bloom Netflix Jan 27, 2021
The Little Things with Denzel Washington HBO MAX Jan 29, 2021
Palmer Apple TV+ Jan 29, 2021
The Dig Netflix Jan 29, 2021
Finding 'Ohana Netflix Jan 29, 2021
Quotes and other Cool Stuff of the Week
I found the perfect phrase in Kswahili
My hovercraft is full of eels
Gari langu linaloangama limejaa na mikunga
-Missionary Gregory Mitchell
Going to church for the first time can be intimidating. It's like meeting a bunch of weirdos who have their own secret code. Well, it's not like that. It's exactly that. Luckily, your friends at The Babylon Bee sent missionaries to local churches to investigate a bunch of their slang words and phrases so we could connect with Christians and learn their ways and customs. We really just want to do life together with them and love on them. Oh no! They're rubbing off on us! Anyway, here's what we've learned so far: The Babylon Bee Guide To Christian Slang
In addition to the many physical and emotional benefits of eating together, there are cultural and worldly benefits. There's an old saying that the family who prays together, stays together. I firmly believe that the family who eats together is the family that listens better, understands and tolerates better, and loves others more deeply (and I bet they often pray more as well).
Amy Schisler, The Family that Eats Together… (January 27,2021)