Last Week In Life: May 10, 2021- May 16, 2021
FEAST DAYS ,HOLIDAYS AND LAST WEEK IN HISTORY
Mon May 10, 2021
Saint John of Ávila, priest and doctor of the Church – optional memorial
Catholic Bard 1 Year Anniversary
1569 – Saint Doctor John of Ávila dies. (b. 1500-1569)
1773 – The Parliament of Great Britain passes the Tea Act, designed to save the British East India Company by reducing taxes on its tea and granting it the right to sell tea directly to North America. The legislation leads to the Boston Tea Party.
1838 – John Wilkes Booth, American actor, assassin of Abraham Lincoln is born (1838-1865). JWB is in my family tree.
1886 – Karl Barth, Swiss theologian and author is born (1886-1968)
1869 – The First Transcontinental Railroad, linking the eastern and western United States, is completed at Promontory Summit, Utah with the golden spike.
Tuesday May 11, 2021
1846 – President James K. Polk asked for a Declaration of War against Mexico, starting the Mexican–American War.
1858 – Minnesota is admitted as the 32nd state of the United States
1960 – John D. Rockefeller Jr., American businessman and philanthropist (b. 1874) dies.
1981 – Bob Marley, Jamaican singer-songwriter and guitarist (b. 1945) dies
1983 – Zenna Henderson, American writer (b. 1917) dies
1985 – Chester Gould, American cartoonist, created Dick Tracy (b. 1900) dies
1997 – Deep Blue, a chess-playing supercomputer, defeats Garry Kasparov in the last game of the rematch, becoming the first computer to beat a world-champion chess player in a classic match format.
2001 – Douglas Adams, English novelist and screenwriter (b. 1952) Dies
Wednesday May 12, 2021
Saints Nereus and Achilleus, martyrs
Saint Pancras, martyr – Optional Memorial
1926 – The Italian-built airship Norge becomes the first vessel to fly over the North Pole.
1932 – Ten weeks after his abduction, Charles Jr., the infant son of Charles Lindbergh, is found dead near Hopewell, New Jersey, just a few miles from the Lindberghs' home
2001 – Perry Como, American singer and television host (b. 1912) Dies
Thursday May 13, 2021
Ascension Thursday
Our Lady of Fatima– Optional Memorial
1373 – Julian of Norwich has visions of Jesus while suffering from a life-threatening illness, visions which are later described and interpreted in her book Revelations of Divine Love.
1950 – Stevie Wonder, American singer-songwriter, pianist, and producer is born.
1981 – Mehmet Ali Ağca attempts to assassinate Pope John Paul II in St. Peter's Square in Rome. The Pope is rushed to the Agostino Gemelli University Polyclinic to undergo emergency surgery and survives.
2013 – American physician Kermit Gosnell is found guilty in Pennsylvania of murdering three infants born alive during attempted abortions, involuntary manslaughter of a woman during an abortion procedure, and other charges
2013 – Joyce Brothers, American psychologist, author, and actress (b. 1927) dies
2018 – Margot Kidder, Canadian-American actress (b. 1948) dies
2019 – Doris Day, American singer and actress (b. 1922) dies
Friday May 14, 2021
Saint Matthias the Apostle– Feast
1800 – The 6th United States Congress recesses, and the process of moving the U.S. Government from Philadelphia to Washington, D.C., begins the following day.[7]
1804 – William Clark and 42 men depart from Camp Dubois to join Meriwether Lewis at St. Charles, Missouri, marking the beginning of the Lewis and Clark Expedition's historic journey up the Missouri River.
1878 – The last witchcraft trial held in the United States begins in Salem, Massachusetts, after Lucretia Brown, an adherent of Christian Science, accused Daniel Spofford of attempting to harm her through his mental powers.
1952 – Robert Zemeckis, American director, producer, and screenwriter is born.
1973 – Skylab, the United States' first space station, is launched.
2019 – Tim Conway, American actor, writer (b. 1933) dies
2019 – Grumpy Cat, American cat and internet meme celebrity (b. 2012) dies
Saturday May 15 2021
1891 – Pope Leo XIII defends workers' rights and property rights in the encyclical Rerum novarum, the beginning of modern Catholic social teaching.
1856 – L. Frank Baum, American novelist (d. 1919) is born.
2010 – Jessica Watson becomes the youngest person to sail, non-stop and unassisted around the world solo.
Sunday May 16, 2021
1611 – Pope Innocent XI (d. 1689) is born.
1770 – The 14-year-old Marie Antoinette marries 15-year-old Louis-Auguste, who later becomes king of France
1929 – In Hollywood, the first Academy Awards ceremony takes place.
1943 – The Holocaust: The Warsaw Ghetto Uprising ends.
1985 – Margaret Hamilton, American actress (b. 1902) dies.
1988 – A report by the Surgeon General of the United States C. Everett Koop states that the addictive properties of nicotine are similar to those of heroin and cocaine.
Last Week's SPECTACULAR STORY OF WEEK
is some Unusual News From Around the World
Undercover Instagram Promoter-Farmer Border Mover-Baby Making Occupation–Poo Covered Covid Vaccine- Russian Cloned Army-Gang of Wild Boar shopping cart thieves
Here is some true life comedy gold just waiting to be picked up by writers from Saturday Night Live or some wacky sitcom.
What would you do to spread news of your awesome Instagram account? Go undercover at a local high school and hand out flyers of course.
Florida woman, 28, allegedly dressed as student at Miami HS to promote Instagram account | Fox News
A 28-year-old Florida woman who allegedly went to a Miami high school on Monday dressed as a student to promote her Instagram account was later arrested, according to reports.

Audrey Nicole Francisquini is accused of handing out flyers to students promoting her social media account while wearing a backpack and carrying a skateboard and recording her interactions on her phone when she was stopped by school security, according to WFOR-TV in Miami.
Well she really did gain a bigger audience by being posted on major news outlets.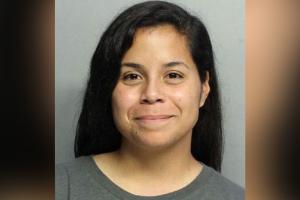 Just by being a diligent farmer, this man took on France and changed his nations border.
Belgian farmer made France smaller by accident when he moved a rock: Report | Fox News
It wasn't an ordinary rock.

That's what a Belgian farmer learned after he moved a sizable stone that constantly disrupted his tractor's path. But, it turned out the rock was actually a marker that served as a divider for France and Belgium, according to the BBC.

Moving the stone marker 7.5 feet reportedly made France smaller and Belgium larger. The shifted border was first noticed by a local who explored the boundary earlier this year.
It makes you wonder why this was not a little more clear when they put up this marker.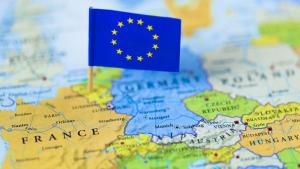 Here is a man with a rather noble ambition, thou unusual, is very pro-life.
Zimbabwean father, 66, with 16 wives and 151 children has a strict four-times-a-night sex schedule | Daily Mail Online
Misheck Nyandoro, 66, does not work and claims his full-time job is 'satisfying his wives', who cook, clean, and cater to his every desire.

The dad-of-151 has no plans to slow down, however. He will marry his 17th bride in the winter and hopes to have 100 wives and 1,000 children before he dies.
Ladies, you could be wife # 18 or more. Perhaps you can fill out an application on line.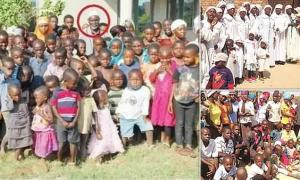 Some cultures are really different then ours.
Indian Covid: People warned smearing themselves in cow poo will not fight Covid | Metro News
In the western state of Gujarat, some people have turned to cow shelters to cover their bodies in cow dung and urine once a week, in the hope that it will boost their immunity or help them recover from the virus. Cows are considered sacred in India, with the animal a symbol of life and the earth in the Hindu faith. For centuries, Hindus have used cow dung to clean their homes and for prayer rituals, believing it has therapeutic and antiseptic properties.
Some of us do this virtually by the stuff we take in on media.

Sci-Fi writers and movie makers take note….
Russia Wants to Clone Ancient Army: Is It Legal? Is It Possible? (popularmechanics.com)
When you hold a job like Defense Minister of Russia, you presumably have to be bold and think outside the box to protect your country from enemy advances. And with his latest strategic idea—cloning an entire army of ancient warriors—Sergei Shoigu is certainly taking a big swing.
What action star would you get to star in this? Jason Statham? Or the Rock? Maybe this could be the plot of Fast 10. Or would it be a action comedy with someone like Jim Carey?
Just when you think you go shopping peacefully.
Wild boar surround woman near Rome and steal food shopping | Italy | The Guardian
A herd of wild boar surrounded a woman who had just come out of a supermarket near Rome and stole her shopping, rekindling a debate about the presence of the animal in Italian towns and cities.

A video posted on social media on Thursday shows the boars approaching and cornering the woman in a supermarket car park in the village of Le Rughe.

Imagine if a bunch of bears did this in our country.
Last Week's News of the World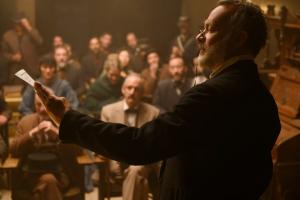 is some Usual News From Around the World
Taming the virus: US deaths hit lowest level in 10 months (apnews.com)
COVID-19 deaths in the United States have tumbled to an average of around 600 per day — the lowest level in 10 months — with the number of lives lost dropping to single digits in well over half the states and, on some days, hitting zero.

Confirmed infections have fallen to about 38,000 per day on average, their lowest mark since mid-September. While that is still cause for concern, reported cases have plummeted 85% from a daily peak of more than a quarter-million in early January.
CDC says fully vaccinated Americans no longer need masks indoors or outdoors in many cases – The Washington Post
Americans who are fully vaccinated can go without masks or physical distancing in many cases, even when they are indoors or in large groups, federal officials said Thursday, paving the way for a full reopening of society.
Israel steps up Gaza offensive, kills senior Hamas figures (apnews.com)
Israel on Wednesday pressed ahead with a fierce military offensive in the Gaza Strip, killing as many as 10 senior Hamas military figures and toppling a pair of high-rise towers housing Hamas facilities in airstrikes. The Islamic militant group showed no signs of backing down and fired hundreds of rockets at Israeli cities.

In just three days, this latest round of fighting between the bitter enemies has already begun to resemble — and even exceed — a devastating 50-day war in 2014. Like in that previous war, neither side appears to have an exit strategy.
100 days in power, Myanmar junta holds pretense of control (apnews.com)
One hundred days after their takeover, Myanmar's ruling generals maintain just the pretense of control. The illusion is sustained mainly by its partially successful efforts to shut down independent media and to keep the streets clear of large demonstrations by employing lethal force. More than 750 protesters and bystanders have been killed by security forces, according to detailed independent tallies, and there have been numerous arrests and human rights violations.
Colonial Pipeline restarts operations days after major hack (apnews.com)
The nation's largest fuel pipeline restarted operations Wednesday, days after it was forced to shut down by a gang of hackers.
The disruption of Colonial Pipeline caused long lines at gas stations in the Southeast due to distribution problems and panic-buying, draining supplies at thousands of gas stations.
China Lands On Mars In Major Advance For Its Space Ambitions : NPR
China landed a spacecraft on Mars for the first time on Saturday, a technically challenging feat more difficult than a moon landing, in the latest step forward for its ambitious goals in space.

Plans call for a rover to stay in the lander for a few days of diagnostic tests before rolling down a ramp to explore an area of Mars known as Utopia Planitia. It will join an American rover that arrived at the red planet in February.
POPE FRANCIS'S FAMOUS LAST WEEK'S WORDS
I read things like this and think of people who say he is the worst pope ever. Or he is confusing people. I wonder if they read these statements. I wonder how they can think these things when I read such profound statements like this.-Me
He's profoundly clear, simple, accessible. Some of his homilies can stand as modern classics. He speaks and writes in a way people can grasp and understand, as a pastor to his people. (His special Urbi et Orbi last year during the pandemic will rightly endure long after he is gone.) JP2 was brilliant and Benedict was a master teacher; but Francis, you sense, is one of us.
Deacon

Gr

eg Kandra
Just reading his Urbi et Orbi can bring me to tears, and that's without the almost supernatural imagery of him alone in St. Peter's.
His exhortation on personal holiness, Gaudete et Exsultate, is a brilliant spiritual work that I, in parish ministry, can literally hand to anyone and know they'll get great stuff out of it. I can't do that with the works if Benedict or JPII.
Francis has very literally pastored me more in the past five years than any priest I know in real life.-Paul
APOSTOLIC LETTER
ISSUED "MOTU PROPRIO"
BY THE SUPREME PONTIFF
FRANCIS
INSTITUTING
THE MINISTRY OF CATECHIST
1. The ministry of Catechist in the Church is an ancient one. Theologians commonly hold that the first examples are already present in the writings of the New Testament. The service of catechesis may be traced back to those "teachers" mentioned by the Apostle in writing to the community of Corinth: "Some people God has designated in the Church to be, first, apostles; second, prophets; third, teachers; then, mighty deeds; then, gifts of healing, assistance, administration, and varieties of tongues. Are all apostles? Are all prophets? Are all teachers? Do all work mighty deeds? Do all have gifts of healing? Do all speak in tongues? Do all interpret? Strive eagerly for the greatest spiritual gifts. But I shall show you a still more excellent way" (1 Cor 12:28-31).
BLOG/ARTICLES POSTS OF THE WEEK

When we read through scripture an the works of the early church fathers something we see something become apparent. Not all doctrine that we have today was in its current form in the earliest days of the church. Heresies came up, questions were asked, and from this further clarification and development came about.

The kernels of faith that were passed on by Jesus and the disciples were molded and thought upon to come to what we have today. Saint Cardinal Henry Newman came to this realization when reading church history. He wrote an instrumental work on the subject titled The Development of Christian Doctrine that I recommend anyone who is serious about the faith ought to read.
Henry Newman And The Development Of Doctrine – William Hemsworth
Pondering Podcasts OF THE WEEK

Gloria Purvis Podcast | America Magazine

Too many voices are not being heard in the Catholic Church today.

The Gloria Purvis Podcast is a new podcast from America Media hosted by radio personality and Catholic commentator Gloria Purvis. The podcast centers the opinions, stories and experiences of individuals who have been marginalized in the Catholic Church and in society. A consistent ethic of life informs the conversations and honestly critiques narrow applications of church teachings or ideological attitudes. It's all about fostering a culture of charitable dialogue around the most complex and contentious issues in the Catholic Church today. Read the official press release below.

Listen on Apple Podcasts
Listen on Spotify
Listen on Google Podcasts
Listen on Amazon Music

Book Em, Dano on your reading list
Killing the Mob: The Fight Against Organized Crime in America (Bill O'Reilly's Killing Series) Hardcover – May 4, 2021 by Bill O'Reilly (Author), Martin Dugard (Author)

New
Tune

s

In
The Jukebox Baby
A Lot of Good Music This Week.
A lot of remixes were available this week.
Weezer with AJR, A combo worth listening to.
One of my favorite bands singing one of their hits for nurses.
Another Wellerman Version of the hit sea shanty.
OK GO made several new different versions of their 2020 Stuck at Home Song. Here is one of those versions.
A New Song I discovered about a guy singing about his lovely daughter.
Informative, Funny, Unique and Vibrant Videos

OF THE WEEK

The Theological Reflections of these two priests are inspiring and thought provoking and makes me love my Catholic Faith.

This Week on

MYS154: The 16th century French seer Nostradamus continues to fascinate the public. Jimmy Akin and Dom Bettinelli ask whether he could predict the future, how we should interpret his prophecies, and what was the secret technique he used to compose them.

WATCH IT!

Wednesday, May 12

91% Oxygen (2021) Netflix [movie]

Thursday, May 13

– – Intergalactic: Season 1 (2021) Peacock

Friday, May 14

31% The Woman in the Window (2021) Netflix [movie]

63% Those Who Wish Me Dead (2021) HBO Max [movie]

96% The Underground Railroad: Limited Series (2019) Amazon Prime Video
Literally Their Last Week in Life

Spencer Silver (1941–2021), co-inventor of Post-it Notes
Piffy Quality Quotes

of the Week

A prayer I never thought I would pray: Saint Carlo Acutis, fellow childhood Spider-Man fan…ora pro nobis.

You can wear the suit. And you can be a saint. Anyone can wear the suit, and anyone can be a saint.- Deacon

Steven D. Greydanus