Last Week In Life: July 19, 2021- July 25, 2021
Last Week's SPECTACULAR STORY OF WEEK
Every week i look for a lead story to grab readers into the Last Week in Life. This week this article caught my eye.
There is only one Vatican-approved Marian apparition that took place on the African continent: Our Lady of Kibeho.
It seemed a fitting story.
Unique
Interesting
Catholic
Something I had never heard before
A Stand Out Story
More People Should know about it.
Important Apparition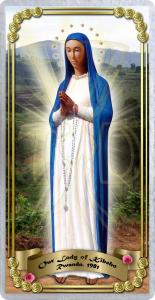 Here is an excerpt from a book on the topic that tells the tale better than I could. I'm also getting over a very bad cough and have no energy to think and write and my insomnia is worse than usual. Plus my wife is in physical rehab for something that I will discuss another time if she lets me. So with all that going on here is Immaculée Ilibagiza (born 1972) a Rwandan American author and motivational speaker who survived during the Rwandan genocide giving her take on the mystical event from heaven that came here to earth.
At that time, as incredible as it sounds, the Virgin Mary and her son, Jesus, began appearing to a group of young people in the southern Rwandan village of Kibeho. The visionaries brought messages from heaven intended for the entire world to hear: messages of love, along with instructions on how to live better lives and care for each other and pray more effectively. But with those messages also came dire, apocalyptic warnings that hatred and a thirst for sin would lead Rwanda and the rest of the world into a dark abyss.

The Virgin Mary's prophecy of the 1994 genocide is one of the main reasons the Catholic Church has focused much attention on the apparitions in Kibeho. In November 2001, the Church, in a very rare move, officially approved the apparitions of the Virgin Mary seen by three schoolgirls: Alphonsine, Anathalie, and Marie-Claire. The girls were tested and examined rigorously by doctors, scientists, psychiatrists, and theologians. Yet no testing could explain the miraculous and supernatural events that occurred when the Blessed Mother appeared to the girls. The evidence of a true apparition was irrefutable, and the local bishop said that there was no doubt a miracle had occurred in Rwanda. Thus, the Vatican endorsed what's known as "the Shrine of Our Lady of Sorrows," which is the only approved apparition site in Africa.
Our Lady of Kibeho: Mary Speaks to the World from the Heart of Africa by Ilibagiza, Immaculee: (2008 )
Fr. Mark Explains some more.
Read more @ Our Lady of Kibeho – Wikipedia
Our Lady of Kibeho | "Our Lady of Sorrow" Apparition (indefenseofthecross.com)
Our Lady of Kibeho pray for us.
Shrine Kibeho, Rwanda
Feast day November 28
Blessed Virgin Mary, mother of the Word, mother of all those who believe in him and welcome him into their lives, we have come here before you to contemplate you. We believe that you are among us, as a mother with her children, even if can not see you with our eyes.
You are a sure path, which leads us to Jesus the Saviour. We bless you for all the good
things that you continue to give us, especially, because you consented to appear in a miraculous way at Kibeho at the time when our world needed you so much.
Gives us always the light and the strength, we need to eagerly welcome your call
to convert ourselves, to repent and to live according to the Gospel of your Son
Teach us to pray without hypocrisy and to love one another as He loved us, so that, as you have asked us, we might always be like beautiful flowers with beautiful perfume spreading everywhere.
O Holy Mary, Our Lady of Sorrows, teach us to understand the value of the Cross in our ives. By offering our sufferings to his, help us to complete in our own flesh what is missing
in the sufferings of Christ in favour of his mystical body, which is the Church. And when our pilgrimage here on earth has ended, we will live forever with you in the Kingdom of heaven. Amen
.
Imprimatur: Gikongoro, 25th March 2006
+Augustin Misago, Bishop of Gikongoro
FEAST DAYS ,HOLIDAYS AND LAST WEEK IN HISTORY
Mon July 19, 2021
Tuesday July 20, 2021
Saint Elijah, prophet and founder – Solemnity
Saint Apollinaris, bishop and martyr – Optional Memorial
Wednesday July 21, 2021
Saint Lawrence of Brindisi, priest and doctor of the Church – Optional Memorial
Thursday July 22, 2021
Saint Mary Magdalene– Feast
Friday July 23, 2021
Saint Birgitta, religious – Optional Memorial
Saturday July 24, 2021
Blessed John Soreth, priest – Optional Memorial
Saint Sharbel Makhluf, hermit – Optional Memorial
Sunday July 25, 2021
Saint James, apostle – Feast
Last Week's News of the World
The 2021 Olympics
Japan girds for a surreal Olympics, and questions are plenty (apnews.com)
After a yearlong delay and months of hand-wringing that rippled across a pandemic-inflected world, a Summer Games unlike any other is at hand. It's an Olympics, sure, but also, in a very real way, something quite different.
No foreign fans. No local attendance in Tokyo-area venues. A reluctant populace navigating a surge of virus cases amid a still-limited vaccination campaign. Athletes and their entourages confined to a quasi-bubble, under threat of deportation. Government minders and monitoring apps trying — in theory, at least — to track visitors' every move. Alcohol curtailed or banned. Cultural exchanges, the kind that power the on-the-ground energy of most Games, completely absent.

And running like an electric current through it all: the inescapable knowledge of the suffering and sense of displacement that COVID-19 has ushered in, both here and around the world.
Ben & Jerry's to stop sales in West Bank, east Jerusalem (apnews.com)
Ben & Jerry's said Monday it was going to stop selling its ice cream in the Israeli-occupied West Bank and contested east Jerusalem, saying the sales in the territories sought by the Palestinians are "inconsistent with our values."
Canada to let vaccinated US citizens enter country on Aug. 9 (apnews.com)
Canada announced Monday it will begin letting fully vaccinated U.S. citizens into Canada on Aug. 9, and those from the rest of the world on Sept. 7.

Officials said the 14-day quarantine requirement will be waived as of Aug. 9 for eligible travelers who are currently residing in the United States and have received a full course of a COVID-19 vaccine approved for use in Canada.
Jeff Bezos blasts into space on own rocket: 'Best day ever!' (apnews.com)
Jeff Bezos blasted into space Tuesday on his rocket company's first flight with people on board, becoming the second billionaire in just over a week to ride his own spacecraft.

The Amazon founder was accompanied by a hand-picked group: his brother, an 18-year-old from the Netherlands and an 82-year-old aviation pioneer from Texas — the youngest and oldest to ever fly in space.

"Best day ever!" Bezos said when the capsule touched down on the desert floor in remote West Texas after the 10-minute flight.

Named after America's first astronaut, Blue Origin's New Shepard rocket soared on the 52nd anniversary of the Apollo 11 moon landing, a date chosen by Bezos for its historical significance. He held fast to it, even as Virgin Galactic's Richard Branson pushed up his own flight from New Mexico and beat him to space by nine
India's pandemic death toll could be in the millions (apnews.com)
India's excess deaths during the pandemic could be a staggering 10 times the official COVID-19 toll, likely making it modern India's worst human tragedy, according to the most comprehensive research yet on the ravages of the virus in the South Asian country.

Most experts believe India's official toll of more than 414,000 dead is a vast undercount, but the government has dismissed those concerns as exaggerated and misleading.
US virus cases nearly triple in 2 weeks amid misinformation (apnews.com)
COVID-19 cases nearly tripled in the U.S. over two weeks amid an onslaught of vaccine misinformation that is straining hospitals, exhausting doctors and pushing clergy into the fray.

"Our staff, they are frustrated," said Chad Neilsen, director of infection prevention at UF Health Jacksonville, a Florida hospital that is canceling elective surgeries and procedures after the number of mostly unvaccinated COVID-19 inpatients at its two campuses jumped to 134, up from a low of 16 in mid-May.

"They are tired. They are thinking this is déjà vu all over again, and there is some anger because we know that this is a largely preventable situation, and people are not taking advantage of the vaccine."

Across the U.S., the seven-day rolling average for daily new cases rose over the past two weeks to more than 37,000 on Tuesday, up from less than 13,700 on July 6, according to data from Johns Hopkins University. Health officials blame the delta variant and slowing vaccination rates. Just 56.2% of Americans have gotten at least one dose of the vaccine, according to the Centers for Disease Control and Prevention.
J.K. Rowling Receives Assassination Threat Over Transgender Views (epicstream.com)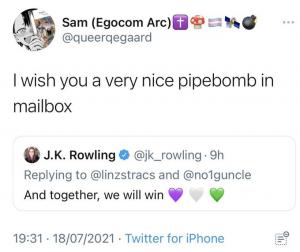 Some ethical questions about The Pillar's Grindr exposé – SIMCHA FISHER
It was right for Burrill to lose his job. Any priest who's soliciting sex with strangers, whether he's a sinner struggling with a compulsion or a hypocrite unrepentantly pursing gratification, has grievously betrayed his vows. He is supposed to be a spiritual guide, and he is unfit for his office. Yes, we do hold priests to higher standards, and he held a fairly high office. (The Pillar says he "was charged with helping to coordinate the U.S. bishops' response to the Church's 2018 sexual abuse and coercion scandals," but it's not clear what that entails.)

At the same time, I am uncomfortable with the way the Pillar heavily implied that there was a good chance he's a pedophile, because it's likely that pedophiles use the app. So this is an "everyone sucks here" situation: Burrill was sleazy for using a site that facilitates predation, and The Pillar is sleazy for helping people assume, without evidence, that he's probably a predator.

POPE FRANCIS'S FAMOUS LAST WEEK'S WORDS

Pope Francis announced Sunday the establishment of an international day to honor grandparents and the elderly to take place each year in July.

"The Holy Spirit … arouses thoughts and words of wisdom in the elderly today: their voice is precious because it sings the praises of God and guards the roots of peoples. They remind us that old age is a gift and that grandparents are the link between generations, to transmit to young people an experience of life and faith," Pope Francis said in the library of the Vatican's Apostolic Palace Jan. 31.
Pope Francis proclaims World Day for Grandparents and the Elderly (catholicnewsagency.com)
BLOG/ARTICLES POSTS OF THE WEEK

We've always lived in a largely Protestant culture that has been suspicious of Catholicism—papal infallibility, the Virgin birth, celibate priesthood. And there's a long history in the United States of anti-Catholic tropes. There are many reasons, including distrust of authority, and a misunderstanding of celibacy and chastity.Cries of anti-Catholicism are too frequent. Anti-Catholicism is nowhere near as prevalent as racism, homophobia, or anti-Semitism. Not every critique of the Church is an offense against religious liberty. And The New York Times is not anti-Catholic. But from time to time, it's important to remind people that anti-Catholicism is not a myth.-Father James Martin on Anti-Catholic Prejudice – The Atlantic

In Matthew's Gospel, we hear that "Jesus told the crowds all these things in parables; without a parable he told them nothing" (Matt. 13:34). St. Mark tells us that Jesus "began to teach them many things in parables" (Mark 4:2) and that Jesus told the disciples, "To you has been given the secret of the kingdom of God, but for those outside, everything comes in parables" (4:11). The parables themselves are so famous and familiar that some of them, like the "good Samaritan," have even made their way into common usage, detached from their original context. In fact, the very idea of a parable as part of our Lord's teaching is so familiar that we may overlook them, but I would venture to suggest that we could learn some important lessons about evangelization from the nature of a parable.

The Old English term for this literary device was bispell, a compound of "by" and "tale or discourse." The specific word "parable" arrived in English around the thirteenth century, coming from French via the Latin parabola (comparison), which in turn came from the Greek parabolē, whose component parts literally mean "placing side by side." In the development of language, the Latin parabola came simply to mean "word," developing into modern forms such as the French parler (to speak).

What this etymological excursion tells us is that the word parable has, at its heart, the fundamental issue of communication. It is purposeful, not decorative, and its function is to express a moral or spiritual truth by means of a realistic story.Dr. Holly Ordway,Lessons in Evangelization from the Parables – Word on Fire
More Holly
Pondering Podcasts OF THE WEEK

General Eclectic Podcast with Larry Chapp and Kale Zelden. – Gaudium et Spes 22

Jul 19, 2021

Kale

is joined today by Dr. Larry Chapp, blogger and retired professor, in discussing Ross Douthat's latest piece at First Things. The mid-century inspired accommodation between Catholicism and American liberal democracy is fraying, so that the existing "liberal" and "conservative" camps no longer appear operative. Emergent are four basic subgroups: populists, integralists, benedictines, and tradinistas. Larry and

Kale

go to discuss why the old friction-less detente is in need of an upgrade, and why the message of faith must recapture the goodness, the essential attractiveness, of the Good News. Enjoy.

Links:

Book Em, Dano on your reading list
Parks and Recreation: Leslie for Class President!by Robb Pearlman and Melanie Demmer
How To Be Happy: Saint Thomas' Secret to a Good Life by Matt Fradd
The Case of the Murderous Dr. Cream: The Hunt for a Victorian Era Serial Killer by Dean Jobb
Hold My Beer: An Apocalypse (Paperback Only) by Fr Mark Goring CC (Author)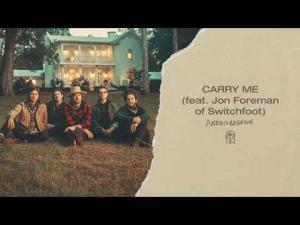 Dan + Shay – Good Things (Official Music Video)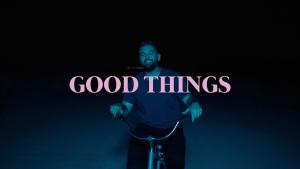 "Carry On Wayward Son" – Kansas (Cover by First to Eleven)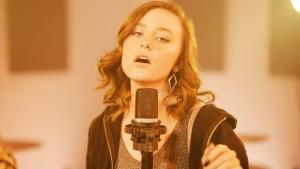 Informative, Funny, Unique and Vibrant Videos
OF THE WEEK

WARNING: Language

This Week on

MYS164: The US-Mexico border in San Diego sees thousands of people cross back and forth every year, but few people know that in the 1990s, the area got a reputation as a paranormal hotspot. Jimmy Akin and Dom Bettinelli examine one ghost story from the border and what could explain it.

WATCH IT!

Wednesday, July 21
Trollhunters: Rise of the Titans (2021) Netflix
Heroes from "Trollhunters," "3Below" and "Wizards" join forces to fight a shadowy enemy threatening to take over their worlds — and reset Earth itself.

Turner & Hooch: Season 1 (2021) Disney+
A detective solves crimes with the help of an oversized dog. TV adaptation of the 1989 film 'Turner and Hooch'.

Friday, July 23

Old Suspense Universal Pictures Nationwide
Directed by M. Night Shyamalan
A thriller about a family on a tropical holiday who discover that the secluded beach where they are relaxing for a few hours
is somehow causing them to age rapidly reducing their entire lives into a single day.

Snake Eyes Reboot Paramount Pictures Nationwide
A G.I. Joe spin-off centered around the character of Snake Eyes.

An ancient Japanese clan called the Arashikage welcomes tenacious loner Snake Eyes after he saves the life of their heir apparent. Upon arrival in Japan, the Arashikage teach him the ways of the ninja warrior while also providing him something he's been longing for: a home. However, when secrets from Snake Eyes' past are revealed, his honor and allegiance get tested — even if that means losing the trust of those closest to him.- Rotten Tomatoes


Masters of the Universe: Revelation: Part 1 (2021) Netflix
After a calamitous battle fractures Eternia, Teela and an unlikely alliance must prevent the end of the Universe in this sequel to the '80s classic.

In Their Own Words | Pope Francis | Season 2 | Episode 1 | PBS

James Cameron's Genius Makes Aliens One of the All-Time Greats (comingsoon.net)
Literally Their Last Week in Life

Merilyn Myers

JULY 4, 1932 – JULY 21, 2021

My Best Friends Mother and someone I once lived with as well.

Jackie Mason (born Yacov Moshe Hakohen Maza; June 9, 1928 – July 24, 2021) was an American stand-up comedian and film and television actor.
Piffy Quality Quotes

of the Week

While I appreciate that some Catholics prefer the Mass according to the 1962 Missal ("Extraordinary Form", aka the so-called "Traditional Latin Mass"), I prefer the Missal of 1970 ("Ordinary Form", aka "Novus Ordo"), which can be celebrated in Latin, in the vernacular, or a combination of the two.

Regarding the last point, Father Fessio at Ignatius Press celebrates the Novus Ordo, with the "fixed parts" (or Common) in Latin and the "proper parts" in English. He proclaims Scripture in English, facing the people; he prays the Eucharistic Prayer ("the Roman Canon") in Latin, ad orientem (figuratively "facing the Lord", in "liturgical East"), with the people "facing the Lord" with him. The congregation generally gives the responses in Latin. As appropriate, he and the people chant.

I realize proponents of the Extraordinary Form still have objections and still prefer the EF. Got it. I'm not interested in a discussion right now of EF v OF. I simply wanted to describe one way a remarkable, outstanding priest celebrates the Missal of 1970 closely aligned with many features of the Missal of 1962.-

Mark Brumley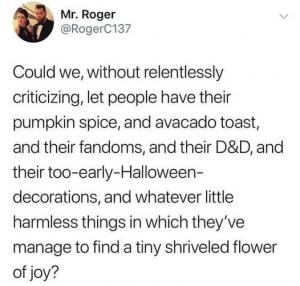 Jack Lombardo: I would pay good money to see a movie starring Gilbert Gottfried and Hulk Hogan. It doesn't matter what it's about. It doesn't matter if it's good. (Let's face it. It couldn't possibly be good). This would be the best worst mismatched movie pairing EVER. Just prepare the Razzies and expect for a HUGE cult following in advance.