Last Week in Life it was
HOLY WEEK
By the time this is published we are already basking in the glory that is
EASTER
If you like History and/or the Catholic Faith
This Post is for you.
A lot of historical and Catholic things happen last week in life.
Several people were sentenced to death.
Jesus called the Christ
Civil Rights Activist Martin Luther King Jr.
The accused Russian spies Julius and Ethel Rosenburg
Four California Highway Patrol officers
Dietrich Bonhoeffer
One particular unknown person started doing alot of killing.
Other people who made history this past week  include
Reformer of Prisons and Insane Asylums Dorothea Lynde Dix 

Blind Deaf author Helen Keller and her teacher Anne Sullivan
The first diagnosed Altimeters Patient Auguste Deter
And We also honor the beaver as it has its international day of recognition.
As The Pony Express took off fast so did Holy Week. At the time your reading this Holy Week is as over as The Pony Express. But still…
Here's What Happen 
Last Week
 and 
Year in Life
. 
On a warm, golden day in early August, I sat by the lake in the area of Park Corner on Prince Edward Island, where Lucy Maud Montgomery, author of the beloved 1908 children's novel Anne of Green Gables, spent her childhood summers. Sunlight glittered on the water; a soft breeze played among the reeds and feathery grasses. The view from my picnic blanket inspired stories and settings that have enraptured readers worldwide for more than a century. Montgomery's tale of the imaginative orphan Anne Shirley captured the minds of so many people that she and her red-headed heroine quickly became global literary sensations.
Today, of course, Montgomery's name is nearly inseparable from Anne of Green Gables, and many fans think of her and Anne as the same person. But by the author's own account, readers have been wrong for more than a century.
The Author of 'Anne of Green Gables' Lived a Far Less Charmed Life Than Her Beloved Heroine | Arts & Culture| Smithsonian Magazine April/May 2023
Best of Twitter – All the best Tweets (best-of-twitter.com)
Last Week in Life Easy Access Portal | Mark Wilson (patheos.com)
Home – OSV News (catholicnews.com)
The Witch Trials of J.K. Rowling on Apple Podcasts
The Bulletin February 24, 2023 (newsweek.com)
Monday April 3, 2023
St. Irene of Rome
Day 93: Strengths and Weaknesses— The Bible in a Year (with Fr. Mike Schmitz) – YouTube
Day 93: The Meaning of the Resurrection — The Catechism in a Year (with Fr. Mike Schmitz) – YouTube
Here's What Happen 
Last Week
 and 
Year in Life
.
April 3 Archives – History.com
1860 – The first successful United States Pony Express run from St. Joseph, Missouri, to Sacramento, California, begins.
1882 – American Old West: Robert Ford kills Jesse James.

 

1888 – Jack the Ripper: The first of 11 unsolved brutal murders of women committed in or near the impoverished Whitechapel district in the East End of London, occurs.
1895 – The trial in the libel case brought by Oscar Wilde begins, eventually resulting in his imprisonment on charges of homosexuality.
1922 – Joseph Stalin becomes the first General Secretary of the Communist Party of the Soviet Union.
1933 – First flight over Mount Everest, the British Houston-Mount Everest Flight Expedition, led by the Marquis of Clydesdale and funded by Lucy, Lady Houston.
1973 – Martin Cooper of Motorola makes the first handheld mobile phone call to Joel S. Engel of Bell Labs.
1980 – US Congress restores a federal trust relationship with the 501 members of the Shivwits, Kanosh, Koosharem, and the Indian Peaks and Cedar City bands of the Paiute people of Utah.
1981 – The Osborne 1, the first successful portable computer, is unveiled at the West Coast Computer Faire in San Francisco.
1989 – The US Supreme Court upholds the jurisdictional rights of tribal courts under the Indian Child Welfare Act of 1978 in Mississippi Choctaw Band v. Holyfield.
2000 – United States v. Microsoft Corp.: Microsoft is ruled to have violated United States antitrust law by keeping "an oppressive thumb" on its competitors.
2018 – YouTube headquarters shooting: A 38-year-old gunwoman opens fire at YouTube Headquarters in San Bruno, California, injuring 3 people before committing suicide.
 Quote of the Day

John Herreid@HerreidJohn (April 3, 2023) My hot take on The Passion of the Christ is that I saw it in pre-release form at a special screening before digital special effects had been added and I thought it was a much stronger film than the finished version

Patrick Neve@catholicpat (April 3, 2023)

People go back and forth about whether to give homeless people money.

Just ask them what they need and then buy it.

It's really simple.
Tuesday April 4,  2023
Day 94: Samson and Delilah — The Bible in a Year (with Fr. Mike Schmitz) – YouTube
Day 94: Christ's Ascension into Heaven — The Catechism in a Year (with Fr. Mike Schmitz) – YouTube
Jaya Saxena@jayasax (April 5, 2023)  The confluence of Ramadan, Passover, Easter and Orthodox Easter has the Astoria butcher shop BUMPIN. Greek ladies cutting me to demand whole veal legs. Someone saying "ehh I don't need it but I'll take it" to a whole pig's head. "Necessito una…lamb. Half of one." I got six pounds of beef brisket and the butcher was like "taking a wild guess" and threw in two lamb shank bones for free.
Here's What Happen 
Last Week
 and 
Year in Life
.
April 4 Archives – History.com
1802–Dorothea Lynde Dix (April 4, 1802 – July 17, 1887) was an American advocate on behalf of the indigent mentally ill who, through a vigorous and sustained program of lobbying state legislatures and the United States Congress, created the first generation of American mental asylums. During the Civil War, she served as a Superintendent of Army Nurses.
1814 – Napoleon abdicates (conditionally) for the first time and names his son Napoleon II as Emperor of the French, followed by unconditional abdication two days later.
1818 – The United States Congress, affirming the Second Continental Congress, adopts the flag of the United States with 13 red and white stripes and one star for each state (20 at that time).
1841 – William Henry Harrison dies of pneumonia, becoming the first President of the United States to die in office, and setting the record for the briefest administration. Vice President John Tyler succeeds Harrison as President.
1963 – Bye Bye Birdie, a musical romantic comedy film directed by George Sidney, was released.[19]
1964 – The Beatles occupy the top five positions on the Billboard Hot 100 pop chart.
1967 – Martin Luther King Jr. delivers his "Beyond Vietnam: A Time to Break Silence" speech in New York City's Riverside Church.[20]
1968 –

Martin Luther King Jr. is 

assassinated

 by James Earl Ray at a motel in Memphis, Tennessee.
1984 – President Ronald Reagan calls for an international ban on chemical weapons.
2023-TikTok has been fined £12.7 million ($15.9 million) for multiple violations of data protection law and failing to protect the privacy of children, Britain's Information Commissioner's Office has said.
2023- Super Mario Brothers is released in theaters.
 Quote of the Day

Deacon Alan@deaconalanhaley (April 4, 2023) Had a dream in which I had to offer Mass (not a Communion service, actual Mass) because a priest wasn't available. Instead of bringing me the Missal, the servers brought the Dungeons and Dragons handbooks (3.5 edition, to be exact). Never did find the Missal.
Wednesday April 5 , 2023
SPY WEDNESDAY
This is Spy Wednesday- This is the day Judas goes to the chief priests scribes and elders who want Jesus dead and aggreges to hand him over for 30 pieces of silver.
Patrick Neve

@catholicpat
(April 5, 2023) Happy Spy Wednesday! Today we remember the betrayal of Jesus by Judas. Make sure to celebrate by calling the cops on a close friend!
Day 95: The Sin of Benjamin — The Bible in a Year (with Fr. Mike Schmitz) – YouTube
Day 95: Christ's Reign on Earth — The Catechism in a Year (with Fr. Mike Schmitz) – YouTube
Here's What Happen 
Last Week
 and 
Year in Life
.
April 5 Archives – History.com
1922 – The American Birth Control League, forerunner of Planned Parenthood, is incorporated.
1951–

Rosenbergs sentenced to death for spying.

1977 – The US Supreme Court rules that congressional legislation that diminished the size of the Sioux people's reservation thereby destroyed the tribe's jurisdictional authority over the area in Rosebud Sioux Tribe v. Kneip
1992-Abortion rights advocates march on Washington

 Quote of the Day

Pope Francis

@Pontifex

(April 5, 2023)

During these holy days, let's draw near the Crucified One. Let's place ourselves before him, stripped, to take an honest look at ourselves, removing whatever is superfluous. Let's look at him, wounded, and place our wounds in his. Let's let Jesus regenerate hope in us.

#HolyWeek

janitor of the shadowlands

@himbojedi

 (April 5, 2023) My favorite day of Holy Week is Holy Thursday because the priest says "our Lord Jesus on the night in which he was betrayed, *dramatic pause* even this very night, took bread etc". Sadly I work Thursday.
Thursday April 6, 2023
HOLY THURSDAY
Julie Ryan@jr_truelove2017 (April 6, 2023) Except for Easter, Holy Thursday is possibly one of the most important complex & profound days of celebration in the Catholic Church. Holy Thursday celebrates the institution of the Eucharist as the true body and blood of Jesus & the institution of the sacrament of the priesthood
Pope Francis@Pontifex (Apr 6, 2023) Without the Lord's Spirit, there can be no Christian life. Without his anointing, there can be no holiness. It is fitting that today, on the birthday of the priesthood, we acknowledge that He is at the origin of the ministry, the life and vitality of every Pastor. #HolyThursday
Day 96: Hannah's Prayer — The Bible in a Year (with Fr. Mike Schmitz) – YouTube
Day 96: The Church's Ultimate Trial — The Catechism in a Year (with Fr. Mike Schmitz) – YouTube
Here's What Happen 
Last Week
 and 
Year in Life
.
Did St. Gregory wash the feet of an angel on Holy Thursday? (aleteia.org)
A feeling of futility must have been one of the major causes of the interior sufferings of our Lord in the Garden of Gethsemane. On the one hand was the terrible price He would pay for our redemption; on the other, indifference, ingratitude, neglect, and rejection. That Christ should accept the sufferings of His Passion to redeem even the saints was an act of divine prodigality; that He should accept the role for all of us was an act of generosity beyond all comprehension.
What Christ Saw From Gethsemane (catholicexchange.com)
 Quote of the Day

Fr. Thomas Petri, OP@PetriOP (April 6, 2023) A half hour into the Hulu documentary on Pope Francis conversing with young adults–Catholics, an evangelical, and an atheist or two–the subject abortion comes up. One young woman, who teaches catechism, points out that she supports women whatever their choice.

This opens up an entire discussion about abortion, sin, judgment, and abortion among the youth. Some of them are for and some against. Pope Francis just watches and listens. Then he speaks.

Thanking them for their sensitivity to the question, he notes that their strongest arguments revolved around that: sensitivity to the human tragedy. They have realized that this is not a mathematical problem, but a human problem.

"A woman who has had an abortion cannot be left alone, we should stay with her. She made that decision. She had an abortion. We shouldn't send her to hell all of a sudden or isolate her, no. We should stay by her side. But we should call a spade a spade. Staying bye her side is one thing, but justifying the act is something else."

This the pastoral response we're all taught.
Friday April 7, 2023
GOOD FRIDAY
International Beaver Day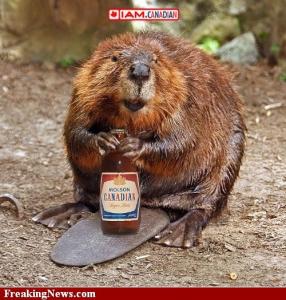 Pope Francis@Pontifex (April 7, 2023) On the cross, Jesus refused to yield to despair, but he prayed and entrusted Himself to the Father. In His abandonment, he continued to love and forgive His crucifiers. Jesus, in His abandonment, asks us to see and have a heart for the many "abandoned Christs".
 Day 97: Samuel's Prophecy — The Bible in a Year (with Fr. Mike Schmitz) – YouTube
Day 97: Introduction to the Holy Spirit — The Catechism in a Year (with Fr. Mike Schmitz) – YouTube
Songs of the Week
A lot Happen on this day
.
War , Evil Dictators and  Other World Leaders
Missionaries, Explorers, and Musicians
Beginnings and Ends
 Quote of the Day

Bard of Cumberland@BardCumberland (April 7, 2023) #InternationalBeaverDay

in Scots Gaelic, beaver is called 'dobhran losleathan', meaning 'broad-tailed otter'

the Afanc in Welsh mythology is a monstrous creature resembling a beaver, that preys upon anyone foolish enough to fall into or swim in it's lake

#beavers #folklore
Saturday April 8, 2023
HOLY SATURDAY
The Adaugoijele ✝️@JustAdaugoijele (April 8, 2023) On Holy Saturday, the Church honours Christ in the tomb. Everything is silent: the Mass is not celebrated, and the church is empty. There is an air of expectation. We celebrated Good Friday, and now it is Holy Saturday, and the next day is the third he rose again from the dead.
Day 98: Israel Asks for a King — The Bible in a Year (with Fr. Mike Schmitz) – YouTube
 Day 98: The Son and the Spirit — The Catechism in a Year (with Fr. Mike Schmitz) – YouTube
Here's What Happen 
Last Week
 and 
Year in Life
.
 Quote of the Day

Andrew Petiprin@AndrewPetiprin (Apr 8, 2023) My son, just now: "I love Ben-Hur. It's like all the good parts from Star Wars Episode 3."
Sunday  April 9, 2023
Pope Francis@Pontifex (April 9, 2023)  Jesus, the Living One, is with us, forever. Let the Church and the world rejoice, for today our hopes no longer. May we allow ourselves to experience amazement at the joyful proclamation of Easter, at the light that illumines the darkness and the gloom in which, all too often, our world finds itself enveloped.Let us make haste to surmount our conflicts and divisions, and to open our hearts to those in greatest need. Let us hasten to pursue paths of peace and fraternity.
EASTER SUNDAY
Day 99: The Word Became Flesh — The Bible in a Year (with Fr. Mike Schmitz) – YouTube
Day 99: Symbols of the Holy Spirit — The Catechism in a Year (with Fr. Mike Schmitz) – YouTube
Here's What Happen 
Last Week
 and 
Year in Life
.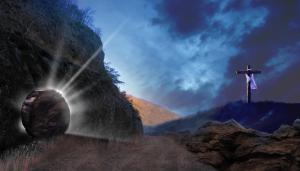 Quote of the Day

Avellina Balestri on FB (April 9, 2023)  A dying young prostitute being tended by Florence Nightingale was concerned she was going to hell, and said to her "Pray God, that you may never be in the despair I am in at this time". The nurse replied "Oh, my girl, are you not now more merciful than the God you think you are going to? Yet the real God is far more merciful than any human creature ever was or can ever imagine."

Bishop Barron Homily of the Week