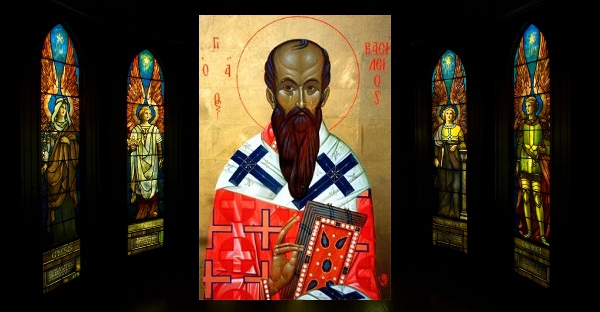 Evil is not something that existed before creation, and it is not something that God created. Real evil, says St. Basil, comes from nowhere but our own will.
If evil is neither uncreated nor created by God, where does it come from? Certainly no one who lives in the world will deny that evil exists. Then what shall we say? Evil is not a living animated being: it is the condition of the soul opposed to virtue, developed in the careless because they fell away from good.
Do not go beyond yourself to look for evil, and imagine that there is some original nature of wickedness. Let's admit it: each of us is the first author of his own vice.
Among the ordinary events of life, some come naturally, like old age and sickness, and others by chance, like unforeseen accidents whose origin is outside ourselves, often sad, sometimes lucky, like finding a treasure when digging a well or meeting a mad dog when going to market. Others depend on us, such as ruling our passions or not putting a bridle on our pleasures, being masters of our anger or raising a hand against someone who irritates us, telling the truth or lying, being sweet and temperate or fierce and puffed up and exalted with pride.
Here you are master of your own actions. Don't look for the guiding cause beyond yourself. Recognize that evil, real evil, has no other origin than our voluntary lapses. –St. Basil, Hexameron, 2.5
IN GOD'S PRESENCE, CONSIDER . . .
Do I look for someone else to blame for my sins?
What would it mean to take real responsibility for my failings?
CLOSING PRAYER
Father, you alone are free from sin. Deliver me from all sins, whether of word, action, or thought.
---
Remember to subscribe to my feed so you will not miss a day! This recurring feature at The Catholic Book Blogger is possible through the cooperation of author Mike Aquilina and publisher Saint Benedict Press. To get your own copy of this book, click below.