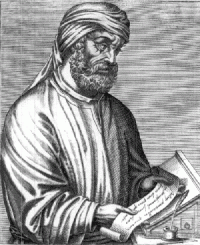 Praying the Our Father
Tertullian tells us that practically the whole teaching of Christianity is summed up in the Lord's Prayer. On that foundation we can build our own private prayers for whatever we really need.
Just a few succinct words, but how much they contain of what the proph­ets, the Gospels, and the Apostles said! How many of the speeches, examples, and parables of the Lord! How many duties are dealt with at once!
The honor of God in the "Father";
The witness of faith in the "Name";
The offering of obedience in the "Will";
The remembrance of hope in the "Kingdom";
The petition for life in the "Bread";
The complete admission of our sins in the prayer to "Forgive";
The watchful fear of temptation in the "Lead us not . . ."
And no wonder. Only God could teach us how he wanted us to pray to him. The religious rite of prayer, then, ordained by God himself, and enlivened by his own Spirit as it came forth from the divine mouth, ascends into heaven by its own right, commending to the Father what the Son has taught.
But since the Lord, who foresees everything we need, also told us, after giv­ing us his rule of prayer, "Ask, and it will be given you" (Matthew 7:7), and we each have our own requests to make according to our own circumstances, our other needs have the right—after beginning with the legitimate traditional prayers as a foundation, so to speak—to build an outer superstructure of requests, though remembering what the Master taught us.
–Tertullian, On Prayer, chapters 9-10
IN GOD'S PRESENCE, CONSIDER . . .
When I pray the Our Father, do I think about the meaning of every phrase?
Do I build my own prayers on the foundation of Jesus' own prayer?
CLOSING PRAYER
Our Father who art in heaven, hallowed by thy name. Thy Kingdom come; thy will be done, on earth as it is in heaven. Give us this day our daily bread; and forgive us our trespasses, as we forgive those who trespass against us. And lead us not into temptation, but deliver us from evil.
___________________________________________________________________________________________________________________

Remember to subscribe to my feed so you will not miss a day! This recurring feature at The Catholic Blogger is possible through the cooperation of author Mike Aquilina and publisher
Saint Benedict Press
. To get your own copy of this book, click below.