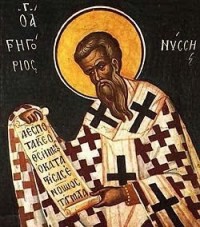 Remember that God controls your destiny
A correspondent had asked Theodoret an interesting hypothetical question. Theodoret's answer quotes Jesus' advice to persecuted Christians: do what's reasonable to preserve your own life. Suicide is never an option because your fate belongs to God.
You bring up the case of an unrighteous judge who gives two cham­pions of piety a choice: either sacrifice to the demons, or fling yourself into the sea. One chooses the latter and plunges into the deep with no hesitation, but the other, refusing both, shows just as much horror of worshiping idols as his friend, but refuses to commit himself to the waves, and waits for his fate to be forced on him violently.
In these circumstances, you ask, which made the better choice?
I think you'll agree with me that the second was more commendable. No one should take his own life, but should wait for either a natural or a violent death. Our Lord taught us this lesson when he told those who are persecuted in one city to flee to another, and again ordered them to flee even that one and go on to yet another (see Matthew 10:23).
–Theodoret, Letter 3
IN GOD'S PRESENCE, CONSIDER . . .
Have I given my own fate completely into God's hands? Or am I still trying to keep some sort of control over my ultimate destiny?
CLOSING PRAYER
Father, you call us all to share in the suffering of your Son. Give the spirit of patience and love to all who are persecuted for their faith in you, and let them rejoice in uniting their sacrifice to the sacrifice of Christ.
__________________________________________________________________________________________________________________________
Remember to subscribe to my feed so you will not miss a day! This recurring feature at The Catholic Blogger is possible through the cooperation of author Mike Aquilina and publisher Saint Benedict Press. To get your own copy of this book, click below.