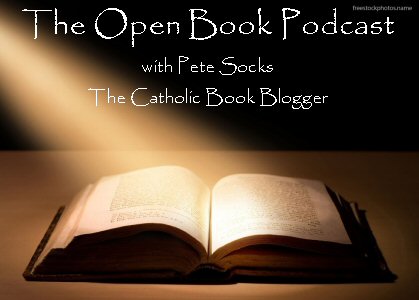 The Open Book Podcast Episode 002
Podcast: Download (Duration 34:52 – 32 MB)
Talking books with guest, author Mike Aquilina. This episode was recorded on location in the Immaculate Conception BVM, New Oxford rectory with special guest appearance by Father Michael's clock chime.
Music for this episode provided courtesy of Sam Rocha from his album Late to Love. The intro song is Genesis Time, and the closing song is In Self's Place. To get your own copy of this album visit his website here.
Books Discussed in this Episode:
Titles I have reviewed
The Feasts: How the Church Year Forms Us as Catholics
A Year with the Church Fathers
Other titles discussed
The Mass: The Glory, the Mystery, the Tradition
The Church: Unlocking the Secrets to the Places Catholics Call Home
The Fathers of the Church
The Ancient Path: Old Lessons from the Church Fathers for a New Life Today
Seven Revolutions: How Christianity Changed the World and Can Change It Again
Have suggestions for the show? Would you like to have a certain author appear as a guest? Let me know! Please feel free to leave comments below.