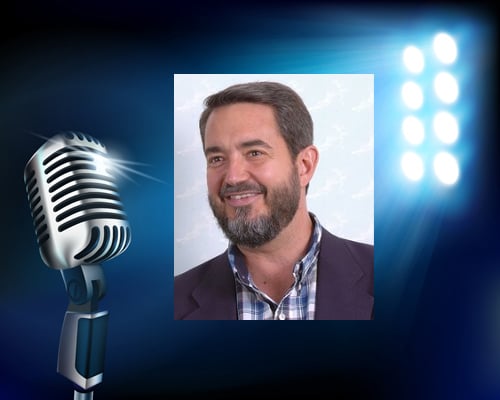 Dr. Scott Hahn was born in 1957, and has been married to Kimberly since 1979. He and Kimberly have six children and are expecting their twelfth grandchild. An exceptionally popular speaker and teacher, Dr. Hahn has delivered numerous talks nationally and internationally on a wide variety of topics related to Scripture and the Catholic faith. Hundreds of these talks have been produced on audio and videotapes by St. Joseph Communications. His talks have been effective in helping thousands of Protestants and fallen away Catholics to (re)embrace the Catholic faith.
He has been awarded the Father Michael Scanlan, TOR, Chair of Biblical Theology and the New Evangelization at Franciscan University of Steubenville, where he has taught since 1990, and is the founder and director of the Saint Paul Center for Biblical Theology. From 2005 to 2011, he held the Pope Benedict XVI Chair of Biblical Theology and Liturgical Proclamation at St. Vincent Seminary in Latrobe, Pennsylvania.
Dr. Hahn is also the bestselling author of numerous books including The Lamb's Supper, Reasons to Believe, and Rome Sweet Home (co-authored with his wife, Kimberly). Some of his newest books are Evangelizing Catholics, Angels and Saints, and Joy to the World.
I recently had the pleasure of interviewing Scott on his latest release The Creed: Professing the Faith Through the Ages. Be sure to visit Emmaus Road to get your own copy of The Creed.
PETE: Another fine book, Scott, that I myself and others are sure to really enjoy. What inspired you to write The Creed: Professing the Faith Through the Ages?
 SCOTT HAHN: On the one hand, I wanted to show people how important the Creed is, especially in the Mass, not only as a compact summary of our beliefs, but also as a personal pledge of ourselves to God.
It is no accident that, in our liturgy, the Creed follows after the Bible readings, precisely as a summary of salvation history. It's also helpful that it comes right after the homily. So even if our pastor's preaching falls short of Peter at Pentecost, we can still end well – by responding to God's Word, by professing our faith, and by 'renewing' our baptismal covenant. And the Creed enables us to do all that!
In effect, our profession of faith in the Creed is the capstone of the Liturgy of the Word, which is the first half of the Mass, just as our reception of Holy Communion is the climax of the Liturgy of the Eucharist!
On the other hand, I was moved to defend the Creed's honor. The Creed has gotten a bad rap from some quarters of Christianity. Americans in particular have a tendency to emphasize the emotional, affective parts of religion, sometimes to the exclusion of doctrine. The problem with that approach is that it's not biblical. It's not Christianity. In the Old Testament and the New, we see that God's people held themselves to a disciplined confession of faith. They professed their beliefs rather precisely — and especially those beliefs that were the most demanding, mysterious, and difficult for the mind to grasp.
I could not have fallen in love with my wife based on some list of basic information about her — her birthday, birthplace, education level, blood type, eye color, and so on. But I could not claim to be in love with her now, some forty years after meeting her, if I didn't know these basics. We cannot claim to love someone we do not know anything about.
The creed is an act of love and commitment. It's a public confession. And it's a saving act. Listen to Saint Paul: "If you confess with your lips that Jesus is Lord and believe in your heart that God raised him from the dead, you will be saved. For man believes with his heart and so is justified, and he confesses with his lips and so is saved" (Romans 10:9-10).
PETE: Why is it so important for people to understand the history of the Church's various creeds?
 SCOTT HAHN: It's good when we take things on trust — when we believe because Jesus said so. But it's always better when we believe and love with understanding. "Always be prepared to make a defense to any one who calls you to account for the hope that is in you" (1 Peter 3:15).
In my book I make the case that creedal statements are essential to biblical faith. Yet there are Christian communities that reject all of the ancient creeds and claim that there's "no creed but Christ."
The problem is that their own people can't come to an agreement about who Christ is! The Church produced the creeds as an authoritative answer to the question Jesus asked Saint Peter: "Who do you say that I am?"
PETE: We are so "programmed" in reciting the Nicene Creed at Mass that it can be reduced to only words. If there was one thing you would like say to "snap people out of this" what would it be? 
SCOTT HAHN: Well, I think the Church has done this recently by updating its translation of the creed we use at Mass. We should think about the changes that were made. For example, why do we now say a big and unfamiliar word, "consubstantial," in place of "one in being." The difference must be very important. I discuss that word at length in the book, and I hope the discussion will indeed snap readers out of any "programmed" recitation of those words. Christians have died defending the word "consubstantial." Living the creed should be an adventure.
PETE: As always your book fills the reader with a ton of info and yet as with everything in faith, there is a tremendous amount of resources out there. For those who want to know more about the history of Creed what books you suggest?
SCOTT HAHN: Look to our bishops. Just as Cyril of Jerusalem walked his flock through the creed back in the fourth century, we have teachers who do the same for us today. Pope Benedict XVI gave a series of reflections on the creed, and they've been collected as I Believe in One God: The Creed Explained. Cardinal Donald Wuerl published a series of meditation titled Faith That Transforms Us: Reflections on the Creed. Cardinal Schonborn, the Vatican's new doctrinal chief, gives a more theological and historical analysis in his book God Sent His Son: A Contemporary Christology.
PETE: There was a bit of lull between this book and your previous release Joy the World. Can you tell us of any future releases you may be working on when might we see them?
SCOTT HAHN: I've been teaching at three institutions — full-time at the Franciscan University of Steubenville, and part-time at Mundelein Seminary (Chicago), and during Spring Break at the Pontifical University of the Holy Cross in Rome. Time spent traveling is time spent NOT writing. So the books arrive a little more slowly.
I do have others in process. My next book will likely be a commentary on Saint Paul's Letter to the Romans that I'm doing for Baker's Catholic Commentary on Sacred Scripture series.
PETE: It's been some time since we chatted so I have to ask. This is a blog about books. What books are currently on your bookshelf to read?
SCOTT HAHN: I've recently finished two new – and amazing – books by my good friend, Brant Pitre, The Case for Jesus, and his more hefty tome, Jesus and the Last Supper. I'm also enjoying a classic work that Emmaus Road Publishing recently reprinted by Fr. Joseph C. Fenton, Laying the Foundation: A Handbook of Catholic Apologetics and Fundamental Theology (formerly entitled, We Stand with Christ).
Visit Emmaus Road to get your own copy of The Creed.