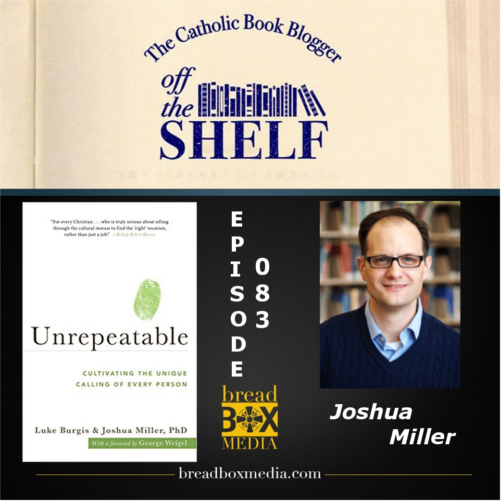 Every person has a purpose in life. Sometimes they get confused as to what that may be or mired down in what the secular tells them it SHOULD be. Join Josh Miller and I as we discuss how can help people found their God given talents, particularly youth today. Our future is the next generation and it is our profound duty to cultivate. Learn how on this week's episode as we discuss Unrepeatable: Cultivating the Unique Calling of Every Person
by Josh and his co-author Luke Burgis.
Listen to Off the Shelf Episode 083 exclusively on Breadbox Media below.
Bio
Joshua Miller is a leader in the field of narrative based motivational assessment. For the last 18 years he has applied his expertise in a variety of applications, including executive search, organizational development, and talent management. Since 2010, he has served as a coach helping individuals embrace and effectively leverage their own patterns of unique motivation. He is certified at the ACC level with the International Coach Federation (ICF).His long standing desire to understand and help people develop their unique giftedness led to an MA & Ph.D. in Philosophy of the Human Person. He continues to effectively integrate learning from this study into his coaching and consulting practices. Joshua also helped build The Center for Leadership at Franciscan University of Steubenville where he currently serves as a vocation coach and vocation coach trainer for faculty and staff of the institution.
---
To get your own copy of this book, click below. As an Amazon Associate, I earn from qualifying purchases.