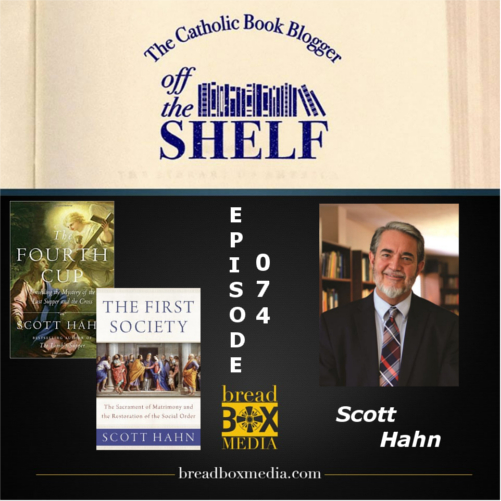 This week Scott Hahn shares insight into two of his most recent books. The Fourth Cup: Unveiling the Mystery of the Last Supper and the Cross takes a look at the often obscure and unknown rituals of the Passover and how the Last Supper foreshadowed the passion of Jesus Christ. Scott also weaves in how research into this impacted his journey to the Catholic faith.
In The First Society: The Sacrament of Matrimony and the Restoration of the Social Order Scott explores how the sacrament of marriage can rescue our culture that has seemingly gone astray. Join us as we cover both of these books, Scott's conversion, and how life as a grandparent has affected his world view.
Listen to Off the Shelf Episode 074 exclusively on Breadbox Media below.
Bio
Dr. Scott W. Hahn holds the Fr. Michael Scanlan Chair of Biblical Theology and the New Evangelization at Franciscan University of Steubenville, where he has taught since 1990, and is the Founder and President of the St. Paul Center for Biblical Theology. In 2005, he was appointed as the Pope Benedict XVI Chair of Biblical Theology and Liturgical Proclamation at St. Vincent Seminary in Latrobe, Pennsylvania. Dr. Hahn is also the bestselling author of numerous books including The Lamb's Supper and Reasons to Believe and Signs of Life. He lives in Steubenville, Ohio.
Click below to listen to my Off the Shelf show archives.

---