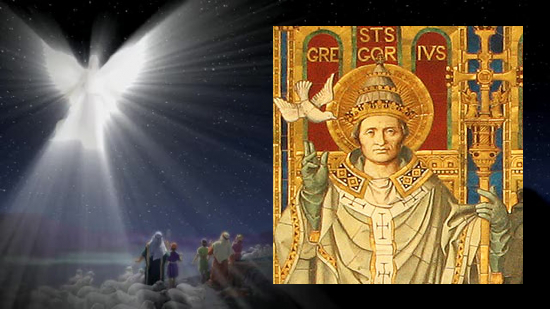 St. Gregory the Great says that Christ was made man because he came to save us, not the fallen angels. By not taking on their nature, he rejected Satan and his followers.
Our old enemy does actually see the coming of the Redeemer. But, because he is restricted by the darkness of his pride, he never comes back to pardon with the elect.
This is why it is written, "For surely it is not with angels that he is concerned but with the descendants of Abraham" (Heb. 2:16).
In fact, this is why our Redeemer was not made an angel, but was made man. He needed to be made of the same nature as that which he redeemed; so he could let the lost angel go immediately, by not taking on his nature, and restore humanity by taking our nature into himself. –St. Gregory the Great,  Moralia in Job, 4.8
IN GOD'S PRESENCE, CONSIDER . . .
Christ took on my nature, not the nature of the angels. How much effort do I put into trying to imitate Christ?
CLOSING PRAYER
Savior, Redeemer, and Benefactor, when you came to redeem me from the shame of my transgressions, you were made a human being like me. Teach me to imitate your humility, so that I may also be counted as a child of God.
__________________________________________________________________________________________
Remember to subscribe to my feed so you will not miss a day! This recurring feature at The Catholic Blogger is possible through the cooperation of author Mike Aquilina and publisher Saint Benedict Press. To get your own copy of this book, click below.