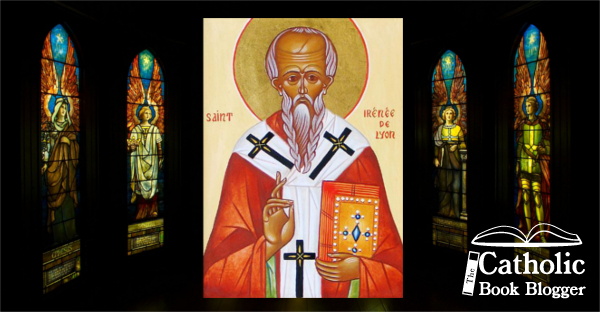 St. Irenaeus of Lyons warns us against people who claim to know what they can't possibly know. Listen to the teaching of the Church, and ignore those who claim to know better.
The Church has been planted in this world like a Garden of Eden. Thus the Spirit of God says, "You may freely eat of every tree of the garden" (Genesis 2:16)—that is, "Eat from every Scripture of the Lord, but you must not eat with a proud mind, or touch any heretical discord."
For these men claim that they themselves have the knowledge of good and evil, and they set their own impious minds above the God who made them. Thus they form opinions on what is beyond the limits of understanding.
This is why the Apostle says, "I bid every one among you not to think of himself more highly than he ought to think, but to think with sober judgment" (Romans 12:3): so that we won't be cast out of the paradise of life by eating the knowledge of these men—that "knowledge" that knows more than it should. –St. Irenaeus, Against Heresies, 5.20.2
IN GOD'S PRESENCE, CONSIDER . . .
Am I careful enough to weigh what people say about Catholic teaching against what the Church actually teaches?
CLOSING PRAYER
Father, let your Church stand up as a clear sign for all people, and by the power of your Spirit take away the divisions between Christians.
_____________________________________________________________________________________________________
Remember to subscribe to my feed so you will not miss a day! This recurring feature at The Catholic Blogger is possible through the cooperation of author Mike Aquilina and publisher Saint Benedict Press. To get your own copy of this book, click below.