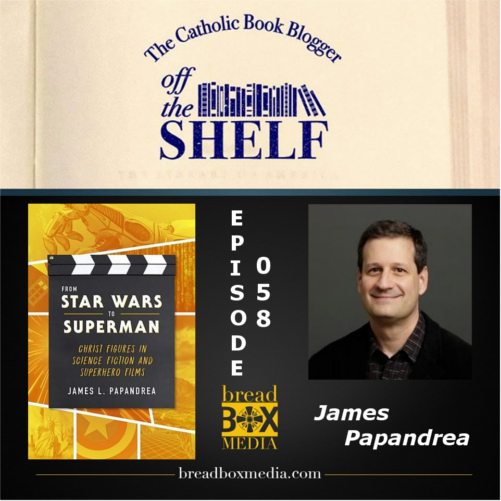 Jim Papandrea is a teacher, author, speaker, and musician.  After graduating from the University of Minnesota with a bachelor's degree in music and theatre arts, Jim went on to receive his M.Div. degree from Fuller Theological Seminary, with a concentration in youth ministry, then spent several years in full time ministry, focusing on youth and music ministry, and serving as a consultant in youth ministry.  Jim holds a Ph.D. in the history and theology of the early Christian church from Northwestern University, with secondary concentrations in New Testament interpretation and the history of the Roman Empire.  He has also studied Roman history at the American Academy in Rome, Italy.
A former protestant minister and convert to Catholicism, Jim was until recently Director of Adult Faith Formation at Holy Family Parish in Inverness, IL, overseeing Holy Family's School of Ministry, Marriage Enrichment ministries, and Spiritual Renewal ministries.  He is now Assistant Professor of Church History at Garrett-Evangelical Seminary (on the campus of Northwestern University) in Evanston. IL. He has also taught as an adjunct instructor for Barat College, Elmhurst College, Loyola University Chicago's Institute for Pastoral Studies, and the lay formation programs of the Archdiocese of Chicago and the Diocese of Joliet. He currently teaches in the Chicago Catholic Scripture School and the Deacon Formation Program of the Archdiocese of Chicago. Jim's website is http://www.JimPapandrea.com.
On this episode of Off the Shelf, Jim and I discuss one of my favorite topics…superhero and sci-fi movies! From Star Wars to Superman:
Christ Figures in Science Fiction and Superhero Films, Jim takes a look at the parallels woven into some of today's most popular movies and TV series including Star Trek, Star Wars, The Terminator as we as the offerings of the DC and Marvel cinematic universes. We discuss where they get i right and where they get it wrong. A fun episode you're sure to enjoy if you geek out over superhero films.
Listen to Off the Shelf Episode 058 exclusively on Breadbox Media below.
If you are fan of the show why not become  a premium member? You can be a part of our mission to bring quality content to Catholic's looking for something more than conventional Catholic media. Premium members receive exclusive discounts, deals and offers, up to 75% off select advertisers  including Rugged Rosaries, Sophia Institute Press, the Harrisburg Senators, Catholic Books Direct and others.
Become a premium member today by visiting the link on my page and I'll send you a Catholic Book Blogger Off the Shelf coffee mug as a thank you for your support of my work and Breadbox Media!

Click below to see my Off the Shelf show archives.