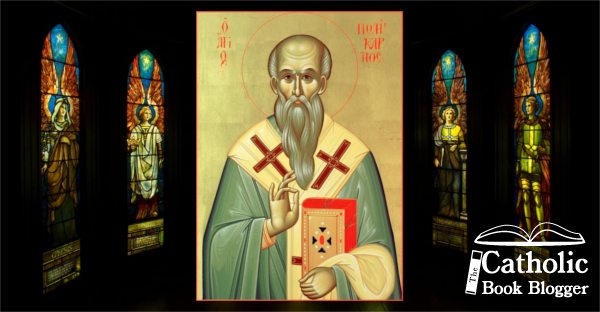 St. Irenaeus of Lyons was an expert on heresies—you might say he wrote the book on them. Everyone who thinks he's smarter than the Church, says St. Irenaeus, is doomed to failure. To keep from being caught up in that failure, we should run to the Church and stay there.
Those who desert the preaching of the Church call into question the teachings of the holy elders. They don't even consider how much more a re­ligious man is worth—even in private life—than a blasphemous and insolent pseudo-intellectual.
That's what all the heretics are, and all those who imagine they've found something more beyond the truth. Following all the heresies I've talked about, they go on their way in all different directions, with no agreement, and foolishly. They don't always keep the same opinions about the same things. They're like the blind leading the blind. They deserve to fall into the ditch of ignorance that runs along their path, always looking for the truth and never finding it.
We should avoid their teachings, and be careful not to be injured by them. Instead, we should flee to the Church, and be brought up in her bosom, and be nourished with the Lord's Scriptures. –St. Irenaeus, Against Heresies, 5.20.2
IN GOD'S PRESENCE, CONSIDER . . .
Do I trust the Church to lead me in true teaching? Or do I keep certain mental reservations about some teachings, as if somehow I knew better?
CLOSING PRAYER
Father, sow the seeds of truth in my heart, and let them grow into obedience to the Faith and your Church.
____________________________________________________________________________________________________
Remember to subscribe to my feed so you will not miss a day! This recurring feature at The Catholic Blogger is possible through the cooperation of author Mike Aquilina and publisher Saint Benedict Press. To get your own copy of this book, click below.