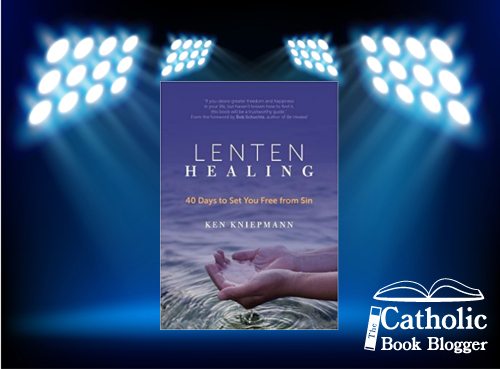 Review by Katie Zumbrum
Whether we like it or not, the Lenten season is almost upon us. It has a way of sneaking up on the best of us and sometimes the only reminder is fish making a sudden appearance at restaurants. I think of Lent as a season of sacrifice – which it is – but the book Lenten Healing: 40 Days to Set You Free from Sin
also made me think of it as a way to look back on the things that interfere with our spiritual wellbeing and use it as a time for healing.
Lenten Healing by Ken Kniepmann is like a mini spiritual retreat focusing on one of the Seven Deadly Sins each week. During the week, you reflect on wounds that tempt or contribute to the Deadly Sin of the week. For instance, one of the wounds contributing to sloth is confusion.
One of the sins that stood out to me was the sin of "unforgiveness" (yes, it really was put that way). We live in a volatile world that views forgiveness as a weakness rather than our strength. Yet forgiveness has always been a central point of the Christian faith. After all, Jesus forgave those who condemned him on the cross on Good Friday. The book authors know that forgiveness is hard so we are given tips of how to go about it.
Lest the Lenten journey become too overwhelming, the week ends with meditation. There are quotes from the saints to remind us that even the greatest saints in the world struggled. There are sometimes passages from the Bible or snippets of the Catechism of the Catholic Church. There are even journaling activities to help us in our little quest and to see our spiritual growth.
Of course, Sundays are days of feasting rather than fasting. In the book, each Sunday gives us a little inspiration and reflect on the good things like hope. It reminds us to give our week to God. It reminds us that we are dependent on God and we need to ask his help. As the saying goes, "Give it up to God and unite it with Jesus's Passion."
Overall, I can definitely see myself sitting down for a little bit each day to deepen my Lenten observance and try my best to fast from negativity, which is the source for many of these sins and wounds.
---