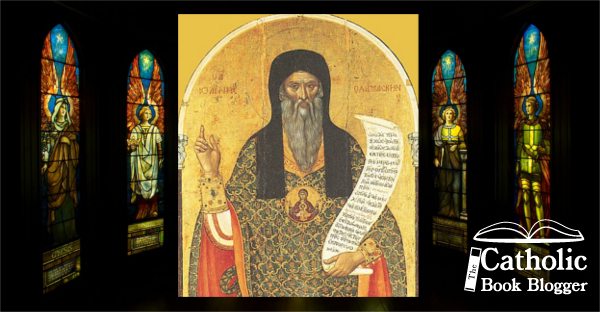 So you think your spouse is impossible. Well, that may be true, says Asterius of Amasea. But everyone's human, and you're not so easy to get along with, either.
"My wife's disposition," he says, "is mean and hateful, and her tongue is violent, and her tastes are not domestic, and her house is ill-managed." So be it. Granted. I am persuaded so far, and accept it, like the judges who are not very critical in hearing, but are readily carried away by the invectives of advocates.
But tell me, when you first married her, did you not know that you were be­ing joined to a human being? And does anybody fail to see that sin is part of being human? For perfection belongs to God alone.
And do you yourself, then, never sin? Are you free from all fault? Do you not cause your wife pain by your conduct?
Oh, how many times, perhaps, your wife has endured your drunken vio­lence! How many ready insults and shameful reproaches she has patiently suf­fered! And how many shortcomings of yours are kept secret, because your wife has not published them! She has borne with you when you were angry without reason, and boiling with wrath; and the free woman, your equal in station, has remained silent like a slave from the market. When you failed through poverty or parsimony to furnish the necessaries of life, she did not reproach you. When you came once from a banquet, drunken and frenzied, she did not throw you out, hat­ing you for your drunkenness, but with kindly forgiveness she received you, and led you by the hand, and gently bathed your head, dizzied by the fumes of the wine, and guided you to the marriage bed, alone feeling sympathy.
Yet you stalk about the neighborhood heartlessly accusing and misrepresent­ing your wife, trying to awaken sympathy for yourself and gain approval of your prospective divorce! –Asterius of Amasea, Sermon 5
IN GOD'S PRESENCE, CONSIDER . . .
What are the most annoying things about my spouse, or any other close family member?
Now, how much have I annoyed that same person in the last day or so? Have I asked for forgiveness?
CLOSING PRAYER
Lord, teach me to see others as equally your children, and love them as you love them.
---
Remember to subscribe to my feed so you will not miss a day! This recurring feature at The Catholic Blogger is possible through the cooperation of author Mike Aquilina and publisher Saint Benedict Press. To get your own copy of this book, click below.