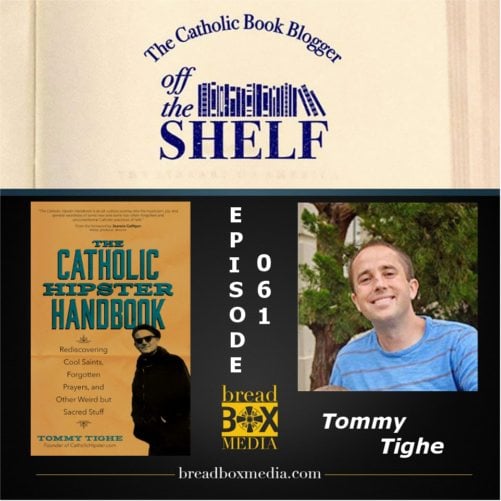 On this episode of Off the Shelf, Tommy Tighe and I take a look at his book The Catholic Hipster Handbook: Rediscovering Cool Saints, Forgotten Prayers, and Other Weird but Sacred Stuff
. The book is chock full of extraordinary saints, obscure prayers, and some lesser known stories of the Catholic faith. You might be asking yourself what exactly is a Catholic Hipster? You may find out that the hipster is you! Tune in and find out.
Listen to Off the Shelf Episode 061 exclusively on Breadbox Media below.
Bio
Tommy Tighe is a licensed marriage and family therapist who has worked in community mental health since 2006. He earned a bachelor's degree in psychology in 2003 from the University of California at Santa Barbara and a master's degree in clinical psychology from Antioch University in 2005.
Tighe has contributed to Catholic Digest, Aleteia, and CatholicMom.com. He records The Catholic Hipster Podcast with cohost Sarah Vablulas. He has appeared on Relevant Radio, EWTN Radio, and The Catholic Channel on SiriusXM Radio, which runs his podcast The Chimney.
He lives with his wife, Karen, in Livermore, California. They have four sons.
Click below to see my Off the Shelf show archives.