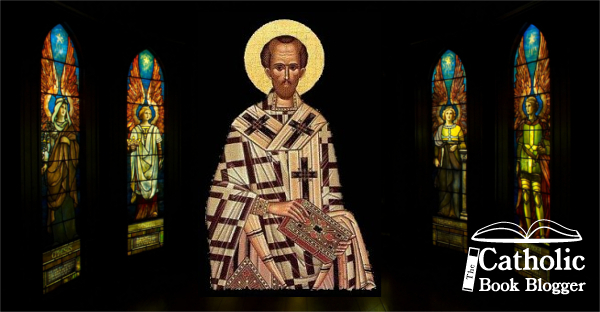 Wealth isn't really much fun, says St. John Chrysostom. A simple life is not only more conducive to virtue, but also just feels better.
Let's see whether wealth has any pleasure or honor—for in my eyes the case is just the opposite.
First of all, if you don't mind, let's look into the meals of rich and poor, and ask the guests which ones enjoy the purest and most genuine pleasure.
Is it the ones who recline on couches all day, and join breakfast with dinner, and bulge out their stomachs, and dull their senses, and sink the vessel with an overladen cargo of food, and waterlog and drench the ship like some shipwreck of the body—who create fetters and manacles and gags, and bind their whole bodies with a band of drunkenness and gluttony more painful than an iron chain, and never enjoy a sound sleep uninterrupted by nightmares, and are more miserable than madmen, bringing a kind of self-imposed demon into the soul, and showing themselves as a laughingstock to their servants—or rather as a tragic spectacle to the kinder sorts among them, provoking tears—and who can't recognize any­one who's there, and can't speak or hear, but have to be carried away from their couches to their beds?
Or is it the ones who are sober and vigilant, and only eat what they need, and sail with a favorable breeze, and find hunger and thirst the best seasoning for their food and drink? For nothing is better for your health and enjoyment than to be hungry and thirsty when you sit down to eat, and to be satisfied only with the food you need, never going past that limit, or imposing a load on your body that it can't handle.
–St. John Chrysostom, No One Can Harm the Man Who Does Not Injure Himself, 7
IN GOD'S PRESENCE, CONSIDER . . .
Do I spend too much time on pleasures that bring no real pleasure?
CLOSING PRAYER
Father, the unrighteous have told me of many pleasures, but nothing as pleasant as your law. I am poor and needy, but let me find all I need in your care.
---
Remember to subscribe to my feed so you will not miss a day! This recurring feature at The Catholic Blogger is possible through the cooperation of author Mike Aquilina and publisher Saint Benedict Press. To get your own copy of this book, click below.