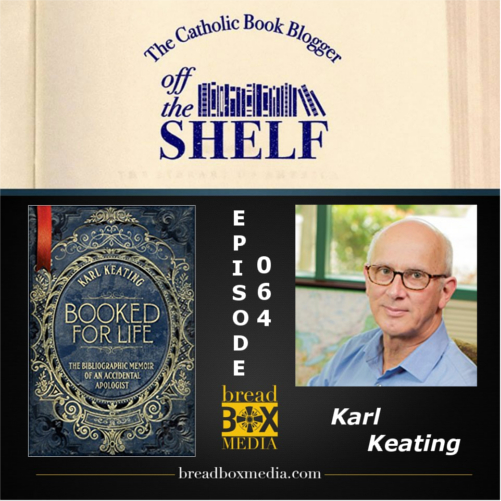 Karl Keating is founder and senior fellow at Catholic Answers. He is the author of seven books, including his most recent, The New Geocentrists and The Ultimate Catholic Quiz. His books Catholicism and Fundamentalism and What Catholics Really Believe have been national best sellers.
Join Karl Keating and I as we discuss his journey in apologetics on Episode 064 of Off the Shelf. As he notes in the subtitle of his latest book his career in apologetics was more by accident and less by design. We take a look back on the twenty-five books that shaped Karl's career, one that has left a profound mark on many Catholics today. Listen in as we discuss Booked For Life: The Bibliographic Memoir of an Accidental Apologist.
Listen to Off the Shelf Episode 064 exclusively on Breadbox Media below.
You can be a part of our mission to bring quality content to Catholic's looking for something more than conventional Catholic media. Premium members receive exclusive discounts, deals and offers, up to 75% off select advertisers  including Rugged Rosaries, Sophia Institute Press, the Harrisburg Senators, Catholic Books Direct and others.
Become a premium member
 today by visiting the link on my page and I'll send you a Catholic Book Blogger Off the Shelf coffee mug as a thank you for your support of my work and Breadbox Media!

Click below to see my Off the Shelf show archives.