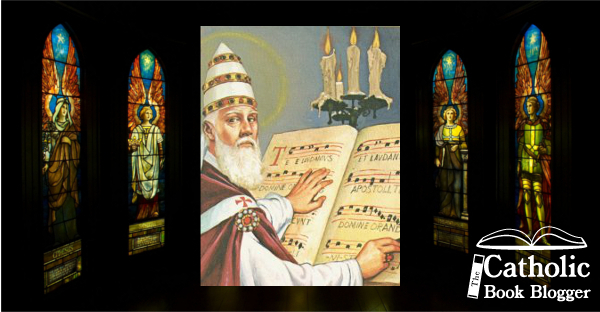 Christ gave Judas every opportunity to repent, not even holding back the Last Supper from him. St. Gregory the Great advises us to look to Judas as a good example of what not to do.
When the Lord said, "Truly I tell you, one of you is about to betray me," he showed that his betrayer's conscience was well known to him. He did not confound the traitor by harsh and open rebukes, but met him with mild and silent warnings, so that he who had never been sent astray by rejection might more eas­ily be set right by repentance.
Why, unhappy Judas, do you not make use of such great patience? See how the Lord spares your wicked attempts! Christ betrays you to no one but yourself. Neither your name nor your person is revealed, but only the secrets of your heart are touched by the word of truth and mercy. The honor of the apostolic rank is not denied to you, and neither is a share in the sacraments.
Come back to your right mind! Set aside your madness and be wise! Mercy invites you—salvation knocks at your door—Life calls you back to life!
See how your stainless and guiltless fellow disciples shudder at the hint of your crime! They all tremble for themselves till the author of the treachery is revealed. They are not saddened by the accusations of conscience, but each is afraid that what he knows of himself may be less true than what the Truth himself foresees.
But you abuse the Lord's patience in this panic of the saints. You think your bold front hides you. You add impudence to guilt, and are not frightened by such a clear test. And when the others refrain from the food in which the Lord has set his judgment, you do not hold your hand back from the dish, because your mind is not turned aside from the crime. –St. Gregory the Great, Sermon 58, 3
IN GOD'S PRESENCE, CONSIDER . . .
Where in my life is Jesus patiently pointing out a chance to repent?
Am I taking advantage of that chance?
CLOSING PRAYER
Father, everything I have hidden is known to you, but it is not your desire that a sinner should perish. Look on me, though I am a sinner, and let me repent and be saved.
---
Remember to subscribe to my feed so you will not miss a day! This recurring feature at The Catholic Blogger is possible through the cooperation of author Mike Aquilina and publisher Saint Benedict Press. To get your own copy of this book, click below.