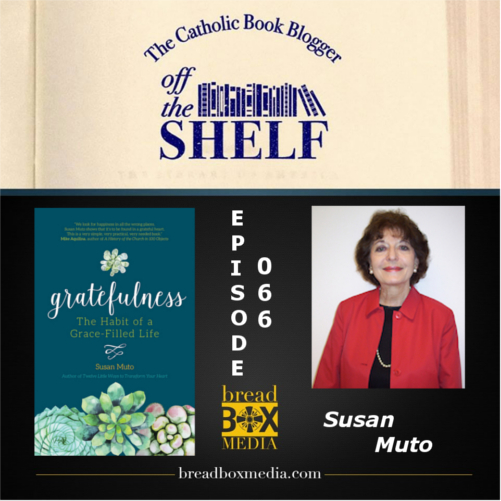 Susan Muto, executive director of the Epiphany Association, is a renowned speaker, author, and teacher, and is dean of the Epiphany Academy of Formative Spirituality. Muto is a frequent contributor to scholarly and popular journals such as Mount Carmel and Spiritual Life Magazine, and served as editor of Epiphany's online journals and courses, including Growing in, with, and through Christ. She is the author of more than thirty books, among them Twelve Little Ways to Transform Your Heart, Table of Plenty, Then God Said, and Virtues: Your Christian Legacy. She is the coauthor—with Rev. Adrian van Kaam, C.S.Sp. (1920-2007)—of more than forty books, including Commitment: Key to Christian Maturity, and The Power of Appreciation.
Susan and I discuss what it takes to live a truly grateful life. In her book Gratefulness: The Habit of a Grace-Filled Life, Susan tells us how to make that happen. We look to our gadget driven world for satisfaction and sometimes it seems we just are not happy with what we have. We need more, more, more stuff! We take a look at how gratitude is a grace from God and and how we can arrive at an attitude of gratitude and thankfulness.
Listen to Off the Shelf Episode 066 exclusively on Breadbox Media below.
You can be a part of our mission to bring quality content to Catholic's looking for something more than conventional Catholic media. Premium members receive exclusive discounts, deals and offers, up to 75% off select advertisers  including Rugged Rosaries, Sophia Institute Press, the Harrisburg Senators, Catholic Books Direct and others.
Become a premium member today by visiting the link on my page and I'll send you a Catholic Book Blogger Off the Shelf coffee mug as a thank you for your support of my work and Breadbox Media!

Click below to see my Off the Shelf show archives.