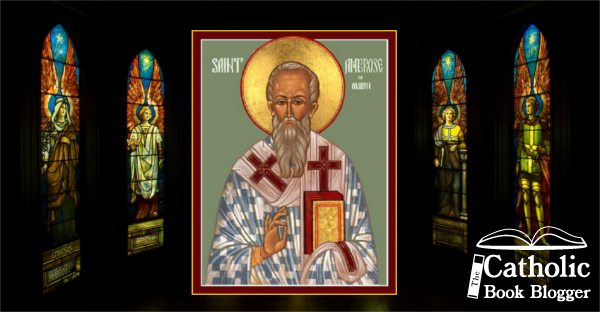 Mercy, says St. Ambrose, is a virtue that makes us like our Father in heaven. When you give to someone who is poor, you get back far more than you gave.
Mercy, also, is a good thing, for it makes us perfect, in that it imitates the perfect Father. Nothing graces the Christian soul so much as mercy—mercy as shown chiefly towards the poor, in which you treat them as sharers in common with you in the produce of nature, which brings forth the fruits of the earth for use to all. Thus you may freely give to a poor man what you have, and in this way help one who is your brother and companion. You give silver; he receives life. You give money; he considers it his fortune. Your coin makes up all his property.
Besides, he gives you more that you give him, since he is your debtor in regard to your salvation. If you clothe the naked, you clothe yourself with righ­teousness; if you bring the stranger under your roof, if you support the needy, he procures for you the friendship of the saints and eternal habitations. That is a considerable recompense. You sow earthly things and receive heavenly. –St. Ambrose, On the Duties of the Clergy, 1.12
IN GOD'S PRESENCE, CONSIDER . . .
What opportunities am I missing to sow mercy on earth?
CLOSING PRAYER
Father, teach me to sow good seed that will bring forth fruit a hundredfold in heaven.
---
Remember to subscribe to my feed so you will not miss a day! This recurring feature at The Catholic Blogger is possible through the cooperation of author Mike Aquilina and publisher Saint Benedict Press. To get your own copy of this book, click below.