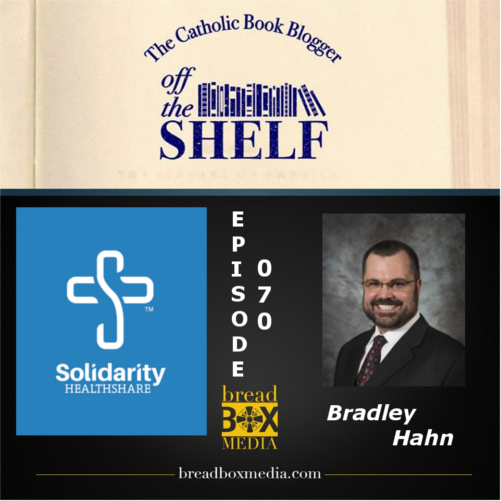 Brad Hahn is a deeply committed Catholic who helped found Solidarity Healthshare with Chris Faddis. He now serves as the ministry's CEO and secretary. He's a member of the Arizona Bar, the Canon Law Society of America, the Catholic Medical Association and is an Allied Attorney for the Alliance Defending Freedom. Visit solidarityhealthshare.org.
On this episode Brad Hahn returns discuss Solidarity HealthShare's ethical and morally acceptable alternative to traditional healthcare. We talk about what healthshare plans are, how they work and what exactly they provide. Brad provides us with an update since the last episode on Solidarity and shares some success stories of how people have saved serious substantial healthcare costs through the programs Solidarity Healthshare provides. Listen to this episode of Off the Shelf and see how Solidarity HealthShare just might benefit you.
Listen to Off the Shelf Episode 070 exclusively on Breadbox Media below.
You can be a part of our mission to bring quality content to Catholic's looking for something more than conventional Catholic media. Premium members receive exclusive discounts, deals and offers, up to 75% off select advertisers  including Rugged Rosaries, Sophia Institute Press, the Harrisburg Senators, Catholic Books Direct and others.
Become a premium member
 today by visiting the link on my page and I'll send you a Catholic Book Blogger Off the Shelf coffee mug as a thank you for your support of my work and Breadbox Media!

Click below to see my Off the Shelf show archives.