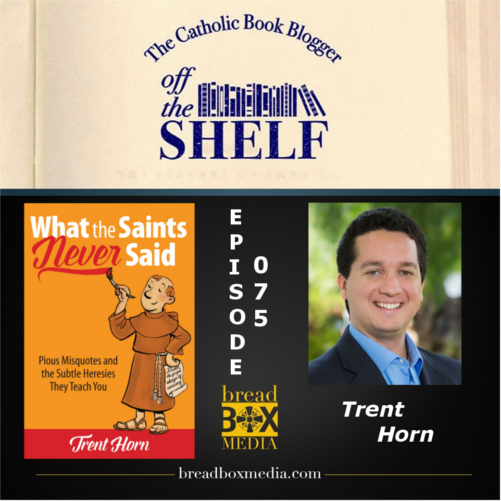 This week on Off The Shelf Trent Horn returns to talk about his latest book
What the Saints Never Said: Pious Misquotes and the Subtle Heresies They Teach You
. Think Saint Francis actually said "Preach the gospel always; if necessary, use words"? That never happened. Or how about Mother Teresa saying " The fruit of abortion is nuclear."? That one lacks credibility as well. Join Trent and I as we tackle these and many quotes and determine whether they are valid, misattributed or outright fakes.
Listen to Off the Shelf Episode 075 exclusively on Breadbox Media below.
Bio
Trent Horn is an apologist and speaker for Catholic Answers, an apostolate that is dedicated to explaining and defending the Catholic faith. He specializes in teaching Catholics how to graciously defend their faith with sound arguments and persuasive communication techniques.
Trent earned a graduate degree in theology from Franciscan University of Steubenville and is currently pursuing a graduate degree in philosophy from Holy Apostles College.
He is a regular guest on the radio program Catholic Answers Live, a lecturer who speaks across the country on issues related to the Catholic faith, and the author of dozens of articles, booklets, and books about apologetics. He currently lives with his wife and son in San Diego.
---
To get your own copy of this book, click below. As an Amazon Associate, I earn from qualifying purchases.

Click below to listen to my Off the Shelf show archives.

---