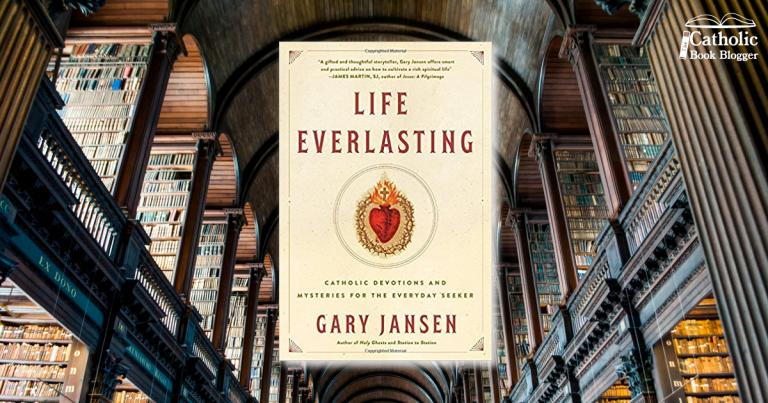 I would dare say that each of us would admit that our prayer life has room for improvement. Our faith and prayer are deeply interwoven. Have a more solid prayer life than you likely will be on fire for the faith. A weak prayer life…well….I think you know what that means. Thankfully we have resources to jump start our prayer life when we need gentle and not-so-gentle nudges. One such resource is Gary Jansen's Life Everlasting: Catholic Devotions and Mysteries for the Everyday Seeker
.
What I quickly discovered while reading this book is Gary's deep understanding of prayer. "Your life depends upon this book," is the opening line of Chapter One. Gary is spot on. He has in the pages of Life Everlasting created a "spiritual first-aid kit" that will help you through the various highs and lows which undoubtedly encounter as we journey through our lives.
After explaining to readers why having a regular habit of prayer is important Gary moves on in part two of the book the explain "The Path" which is his vision of a how-to-guide to prayer. This outline involves seven steps that lead one to develop a foundation for a more powerful prayer life.
Step 1: Be Childlike
Step 2: Focus Your Mind and Heart
Step 3: Make the Sign
Step 4: Say the Lord's Prayer
Step 5: Ask, Seek, Knock
Step 6: Cultivate Silence
Step 7: Give Your Life Away
Now that the basics have been covered and the foundation laid Gary builds upon all of this in the third part of the book "The Devotions." Here you will find the meat and potatoes of Life Everlasting. A section that essentially becomes a daily prayer companion, here you will find prayers and devotions to the saints, angels, Mary and Jesus. If that were not enough Appendix I, "Spiritual 911" is chock full of prayers for any occasion, and Appendix II includes a calendar of the saints.
If you are looking to bolster a lagging prayer life or you are a frequent pray-er looking for an additional resource I can think of none better than Life Everlasting. Gary Jansen has crafted an easily approachable book on prayer that will serve as a guide and companion for years to come. Do yourself a favor. Grab this book and truly experience what it's like to have life everlasting.
To learn more about the book listen to my interview with author Gary Jansen on Off the Shelf Episode 067 exclusively on Breadbox Media.
---
Support your local blogger. As an Amazon Associate, I earn from qualifying purchases.