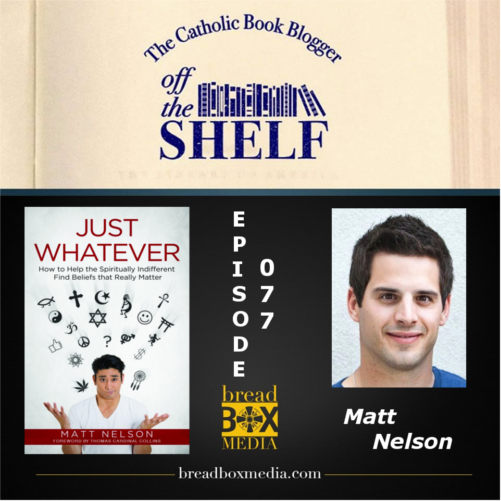 Matt Nelson tackles the topic of spiritual indifference in his latest book Just Whatever: How to Help the Spiritually Indifferent Find Beliefs That Really Matter
. Matt went through a stage of indifferent-ism himself in college and gives us some insight on the dilemma in this episode of Off the Shelf. Join us as Matt and I discuss the Why's and What's of the indifferentism running rampant today.
Listen to Off the Shelf Episode 077 exclusively on Breadbox Media below.
Bio
Matt Nelson holds a Bachelor of Education in physical education from the University of Regina and is a graduate of Canadian Memorial Chiropractic College. After several years of skepticism, he returned to the Catholic Church in 2010.
Matt blogs at ReasonableCatholic.com, and his writing has appeared at WordOnFire.org and StrangeNotions.com. He is also a speaker for Face to Face Ministries. Matt lives with his wife, Amanda, and their three children in Saskatchewan, Canada.
---
To get your own copy of this book, click below. As an Amazon Associate, I earn from qualifying purchases.